This is a semi-automatic liquor cabinet, meaning that you can choose a recipe and it will guide you through the process using lights and a weight cell. So you follow along on the screen (Manga Screen), and it will tell you which bottle to choose using lights as a guide and then using a load cell, it will tell you when to stop pouring.
Latskap is a Norwegain pun. The literal translation is "laziness", but "lat" means translates to "lazy" and "skap" translates to locker/cabinet.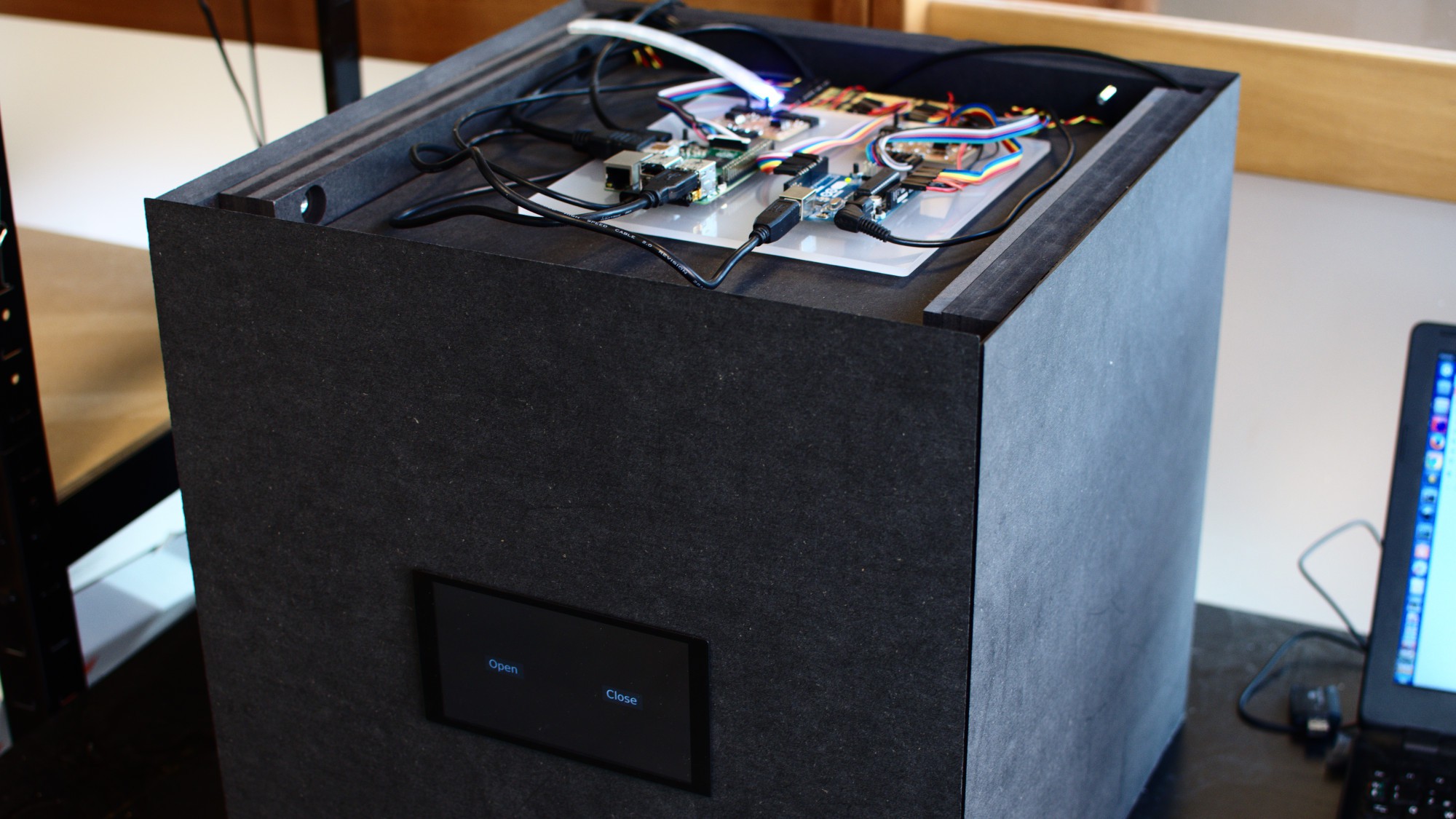 This project was initiated together with  my uncle Mike Moulton who has has making lockers for a long time. And it's been a running joke at dinner parties that "we really have to get going with Latskap", but we are to lazy to get started. 

Well Mike, I've finally gotten started!