I have been building it for about a month, but the holidays have slowed shipping and some orders did not go through.  I am mostly done and will probably finish the hardware tomorrow as that is when I will receive the CPU and the rest of the risers.
First picture I took of it was this: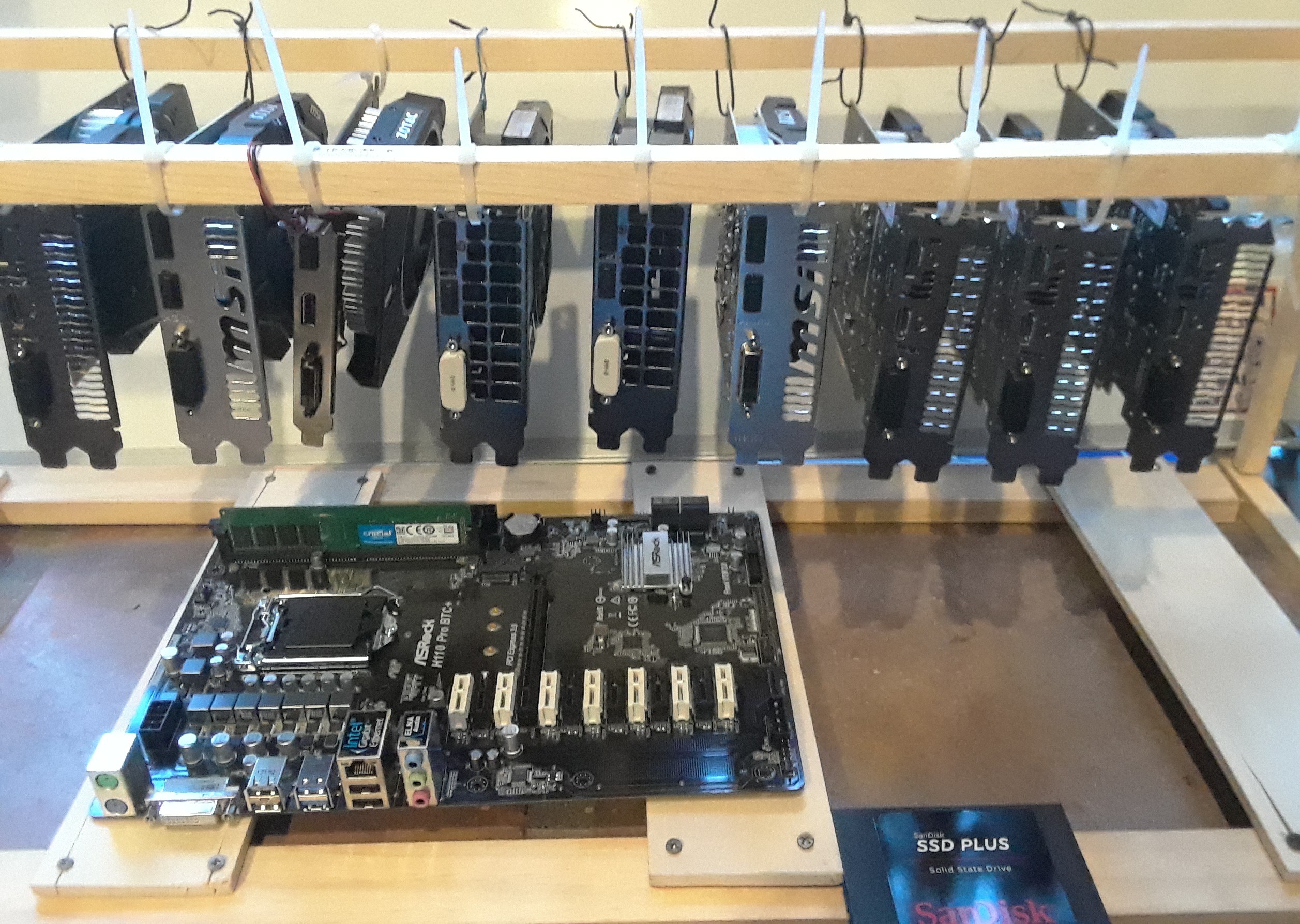 No risers, no cpu, no cables, no PSU.
I got the risers and made a video for them (I was really excited :D):
I later realized that all the PSUs I needed were OUT OF STOCK.  I do have a lot of spare PSUs, 300 watts here, 385 there... What if I could combine them?
I did.  Or at least I think I did.  I managed to run a GPU from a different PSU then from the rest of the computer with a little hack, and it actually worked.  More details on that in a future log.  The rig now looks like this: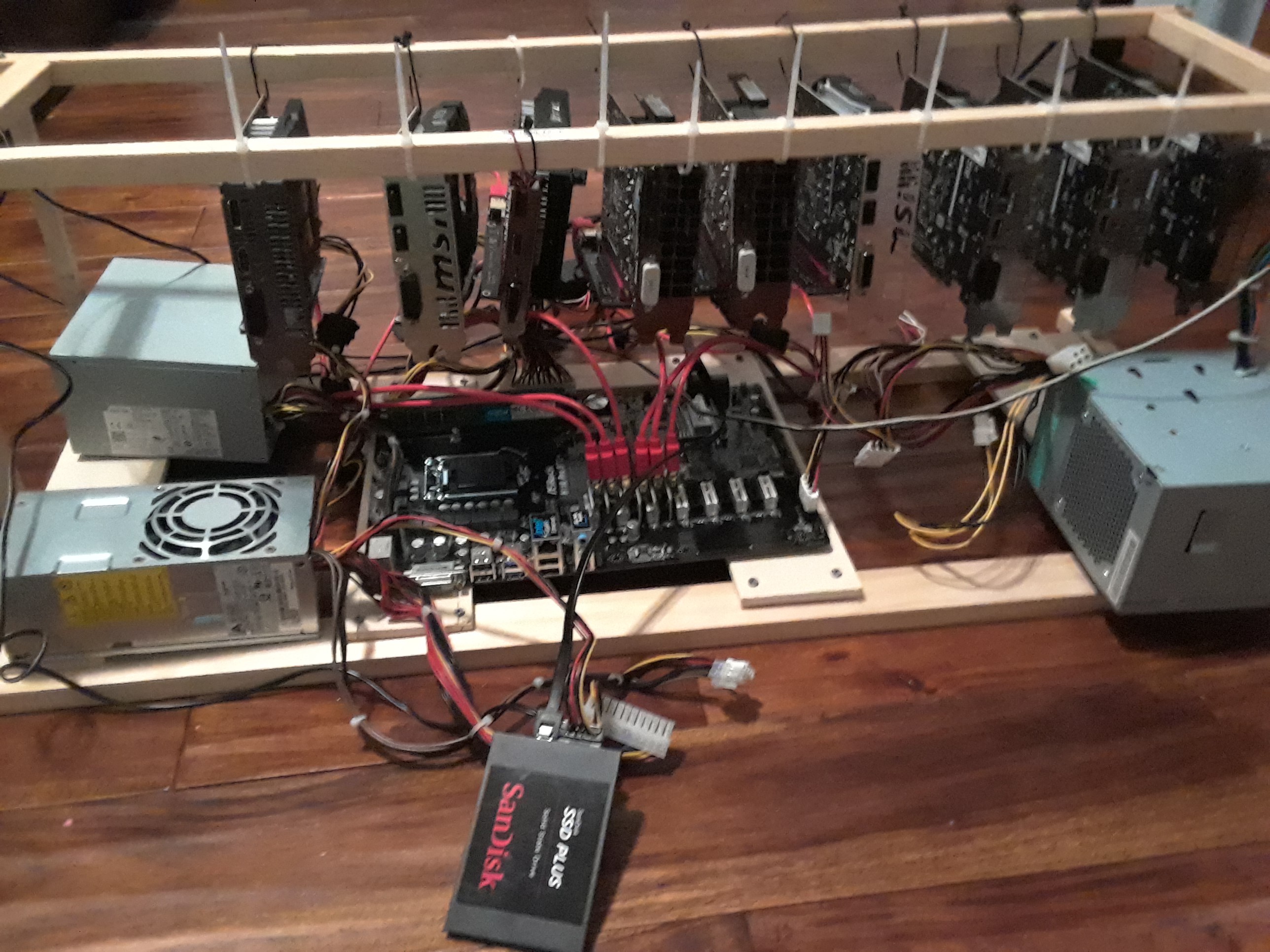 Haven't mounted the SSD or the PSUs yet... Still need to figure that out.