This contest has ended and the winners have been announced! Thank you all for participating!
Calling all creative-minded folks: welcome to Hackaday's Second Circuit Sculpture Contest. We absolutely loved seeing what you all created in our wildly successful inaugural Circuit Sculpture contest in 2018.

This time around, we're raising the stakes. Your sculpture must be attached to POWER and DO SOMETHING when powered on. Feel free to use batteries, wall power, solar, motion, or anything else you'd like to make your circuit work. We're also offering a prize just for people who make 3D printed jigs for sculpting.
Looking for inspiration? 
Mohit Bhoite is a pioneer in this area, building sculptures containing solar cells and other active components.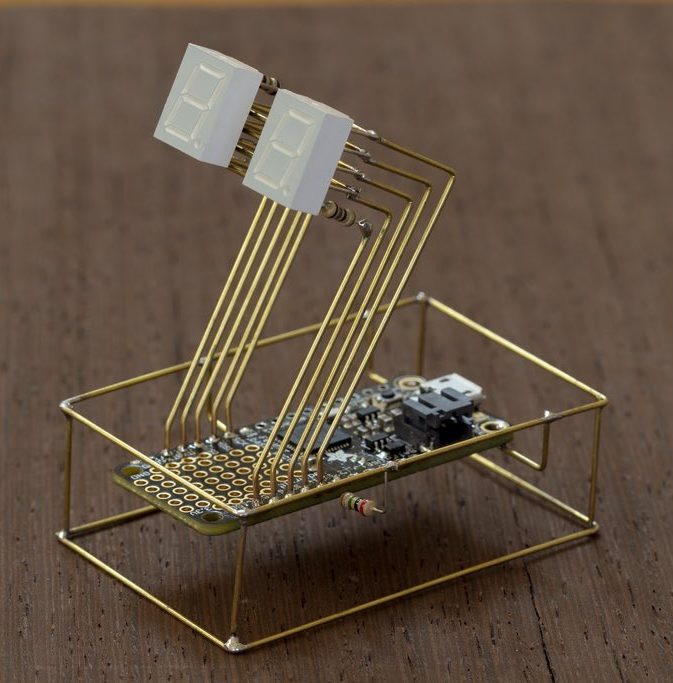 Kelly Heaton is another pioneer, building incredible sculptures with components and more recently, adding components to flat screen prints using conductive paint to connect. 
We want to see you go beyond the printed circuit board and let the wires that connect components become art! 
Circuit Sculptures use wire and components to make something visually interesting, while still being a functioning circuit. 
There are many ways to build a circuit sculpture. Other techniques that are worth exploring for your sculpture include circuits built with components spanning multiple boards (often called cordwood), circuits built using land pads often called Manhattan style, and of course deadbug construction.
You probably have everything you need at home to make something for this challenge. Set aside a weekend and show us the coolest thing you can build.
Awards:
We'll be awarding three top Prizes of $200 of goodies from the Digi-Key warehouse.
→ Most functional: 
For this prize we'll be looking for circuits that do something useful.
→ Most beautiful:
For this prize we'll be looking for the most gorgeous looking circuit. We realize that this is subjective so we'll have lots of judges looking at these as well as showing it off on our social media accounts.
→ Best video:
For this prize we'll be looking at your build video. We'd love to see a 1-2 minute cell phone video of you building your sculpture. 
A fourth and fifth prize for the best circuit sculpture jig and most artistic will win a $100 Tindie gift certificate.
AND
Twelve projects from this challenge will be chosen for a new calendar from Digi-Key!
How to Enter
Start a new project on Hackaday.io. Share images of your project and tell the story of how you designed and built it in the description of your project.
Once you have published your project, look in the right sidebar for the "Submit project to..." menu in order to enter it in the Circuit Sculpture Contest: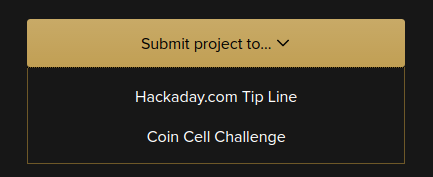 Judging Criteria
Beauty is in the eye of the beholder. That said, here are some criteria judges will have in mind while reviewing entries:
Aesthetic: Is it eye catching, breathtaking, beautiful?
Creativity: Is the concept of the sculpture interesting and unique?
Execution: Is the sculpture well built with attention to detail in solder joints, wire bends, etc.?
Functionality: Is the circuit minimally functional? Does it go beyond the basics in an impressive way?
Backstory: How well has the story been shared about how this was conceived and built?
Circuit Sculpture Contest Rules:
Contest runs 9AM PDT Tuesday, August 18th, 2020 through 12PM PST Tuesday, November 10th, 2020 (here is a handy count down timer).
Sharing schematics, source code, and/or design files is not required, but a huge plus. These will be considered during judging and are a big part of "backstory" and helping us understand your circuit sculpture.
Existing projects, or projects that were entered in previous Hackaday contests but did not win a prize are eligible for submission as entries in this challenge with the following restrictions:

A new project page must be created - judges will look at...
Read more »