Introduction
Power generation on bikes has been widely implemented throughout years using dynamos. A dynamo working principle is the same as the electric motor. Electric motors use electricity to produce mechanical motion, while dynamos use mechanical energy to produce electricity. Electric motors can be used as generators (like a dynamo) as long as the input source of energy is mechanical.
Dynamos can be attached to the bike's fork, so the shaft will be continuously in contact with the tyre. The wheel hub can also be replaced by using an in hub dynamo, where the dynamo will be fully integrated on the bike, so it looks more aesthetic and it solves any possible contact issues. However, in hub dynamos are more expensive, they make one rotation per wheel rotation (more poles need to produce the same energy) and the drag feeling is also noticeable.
In addition, there is no integrated solution that also includes a power management device, so the generated energy can be safely stored while cycling (e.g. powerbanks, phones, etc) or used to feed other electrical sources in the bike like a lighting system.
imPulse offers a cost-effective alternative to power generation on bikes using conventional stepper motors while being able to store the generated energy using almost any powerbank available in the market. imPulse also offers a smart and fully integrated lighting system powered by a second powerbank, so while one powerbank is used for charging, the other one will act as the system's main source. All of this is easily managed by an integrated power distribution board.
Milestones
Power Generation Stage (Closed)
Data Logger Stage (Closed)
Smart Lighting System Stage (Closed)
eBox Stage (Closed)
Wiring Harness Stage (Closed)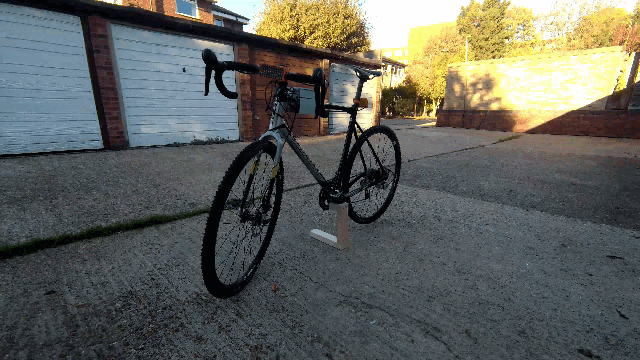 Hackaday Prize 2018 Video
FAQ
What is the difference if a conventional dynamo hub is compared to imPulse?
In a few words, a dynamo hub will make one rotation when the bike wheel makes one rotation. There is no gear system embedded to increase power generation while keeping wheel rotations. The power generation stage in imPulse has a gear ratio of 4.5:1, so the pinion attached to the motor will rotate 4.5 times while the spur gear will rotate only 1. Please feel free to check logs for more information.
Can I install imPulse on ANY bike?
This system has been tested only on bikes with braking discs as the power generation stage uses the braking disc and braking caliper mounting points. Headlight and rear light can be easily adapted to any steering wheel and seat available in the market as they were designed to be versatile. The eBox can be fitted on the water deposit mounting bracket as this mounting point should be the same in most of bikes. 
Why a stepper motor?
Because it is cheap, it has more poles than a conventional DC motor and I wanted to use devices that I already had available.