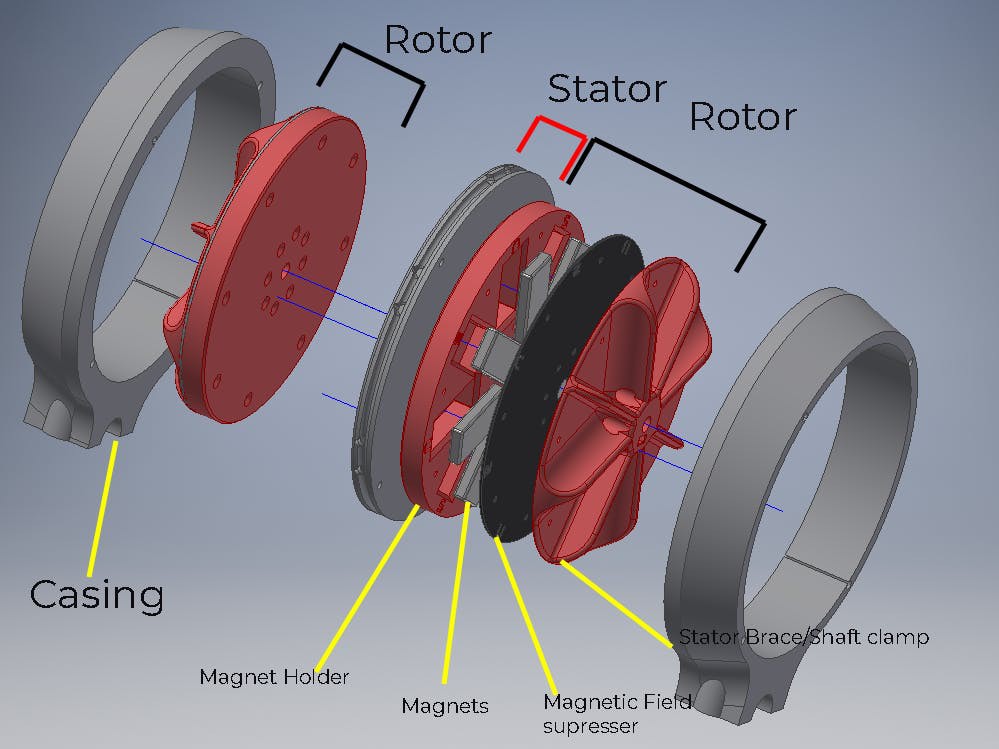 What is a Dual Axial Flux Generator?
A dual axial flux generator consists of powerful magnets placed on either side of a fixed stator winding, like a sandwich creating a very strong magnetic flux between them, and thus inducing a powerful EMF in the stator winding when in motion. Since the magnetic flux is axial to the output shaft, it is an axial flux generator, unlike a radial flux generator like that most commonly found in DC motors that are converted as dynamos.
I chose to build this kind of generator, since it creates a dense magnetic field and makes the most efficient use of the magnets. There is hardly any magnetic flux leakage outside the generator itself.
Another upside is that, it makes the generator flat, and is easy to construct, as well as integrate into power generation projects.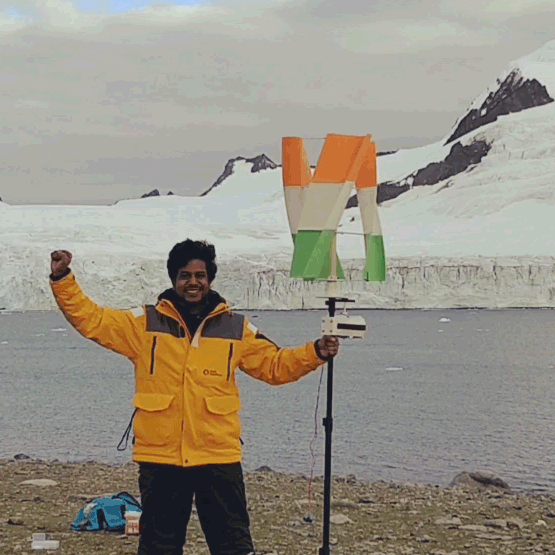 In the expedition to Antarctica,  I coupled this along with a Helical Wind Turbine Design (https://www.thingiverse.com/thing:99132) to create a Wind Turbine we could use to charge our electronics and equipment with.  In this documentation I shall also outline coupling the generator to the wind turbine project as well.