Pull fishing wire
Since I wanted all the electronics to be attached to the inside of the heel, all the wires for the leds had to get to this spot. So I tried to drill a hole, right in the center of the sole. Not a great idea, as apparently there's a piece of very hard metal embedded in the sole, to prevent flexing. Two drillbits later, I figured this out, and decided to drill more to the side of the sole.
Using a small drill bit in my hand, and made a small hole in the leather where each of the leds were going to be. Using a dremmel, with an engraving bit I removed tiny bit of the thickness of the leather, so each leds would sit slightly below the surface. This will make the leds blend in more, and reduce the risk of getting damaged.

Using needles and pliers I ran a piece of fishing line from each of the leds positions, between the leather and the inner lining, to the heel. This took a lot of effort, and broken needles.
But afterwards I ended up with this: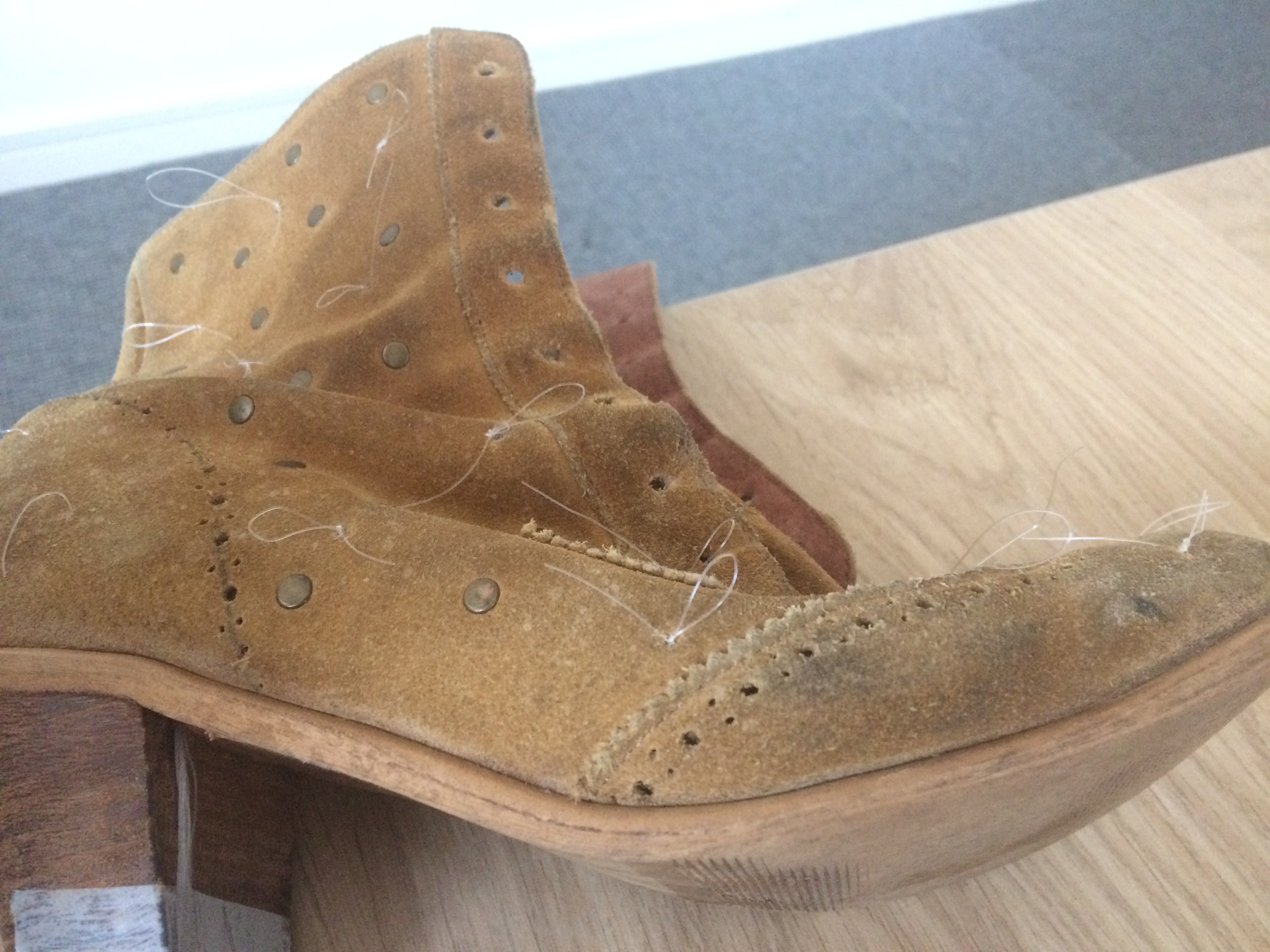 And a whole tangle of wires of the other end.