Why

I believe that multi-material 3D printing will be the next big step. Not so much for 3D printing, but the fabrication of highly integrated mechanism. Robots still require a great deal of assembly, which makes them expensive. With multi-material manufacturing, it is possible to fabricate print in place mechanism with several materials which need little to no assembly. There are not many printers out there, which offers a platform robust enough for this task. The most common commercial multi-material printer Ultimaker, Sigmax, and E3D only provide Bowden fed extruder, which are barely capable of processing flexibles.
Soft robot proof of concept
How
With a tool changing platform trimmed for multi-material printing and material freedom. This is achieved by the unique passive water cooling and coupling system which provides up to six direct driven extruder. The motor is shared among all tools which is why standard electronics can be used. It also offers numerous possibilities to use the extruder motor for different tools with additional axes or various types of toolheads like Paste, Syringe, Fibre or Silicone.
Goal
Offering a convenient BOM and producing the custom parts to make this printer replicable. Custom parts are the X-Plate, tool cooler, and coupling lock. We are currently in talks with different supplier to deliver these parts at an attractive price point. From that point, we can add specialized tools and finally experiment and explore what's possible to fabricate with such a multi material beast.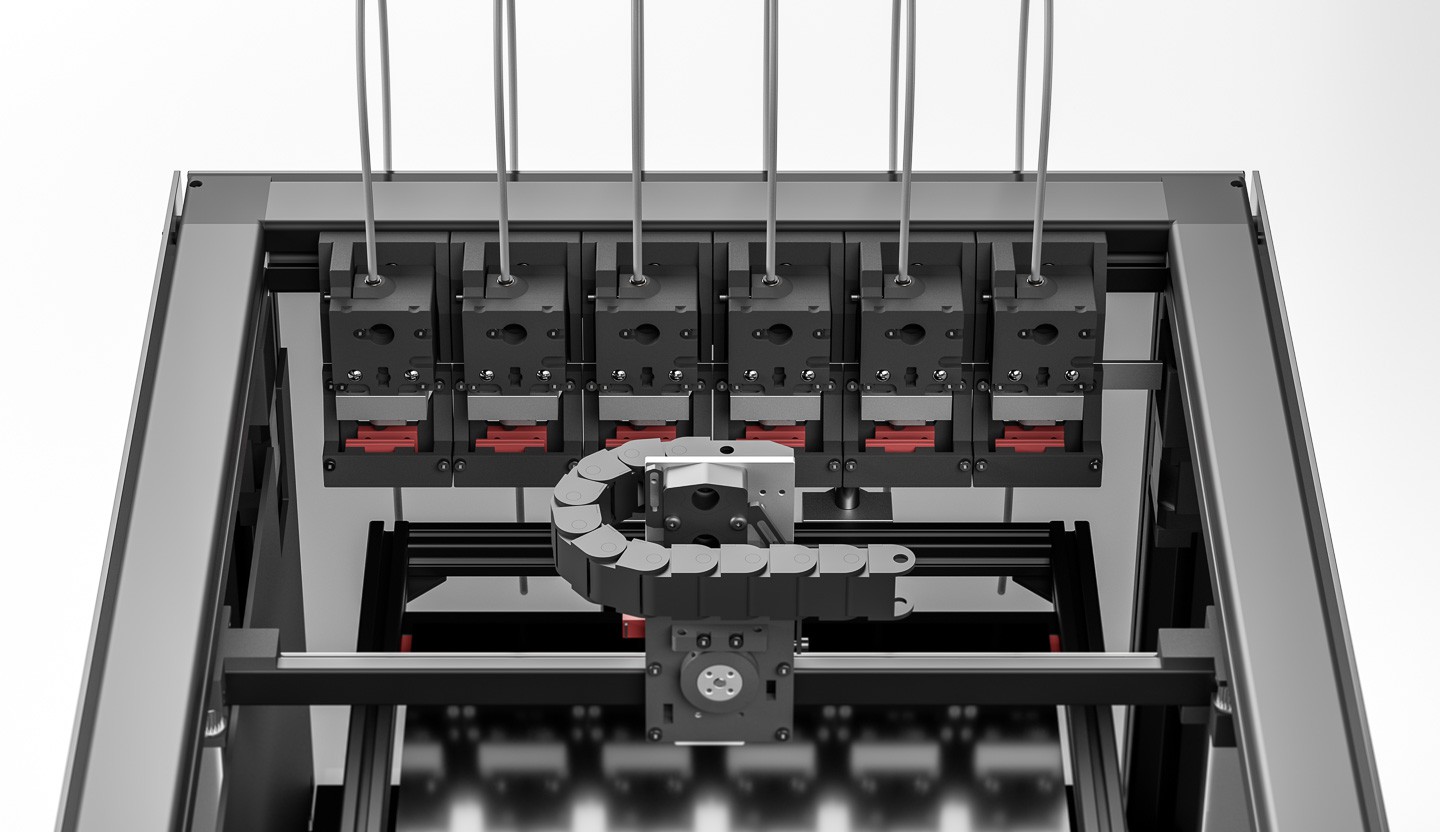 Blackbox complete with 6 direct drive tools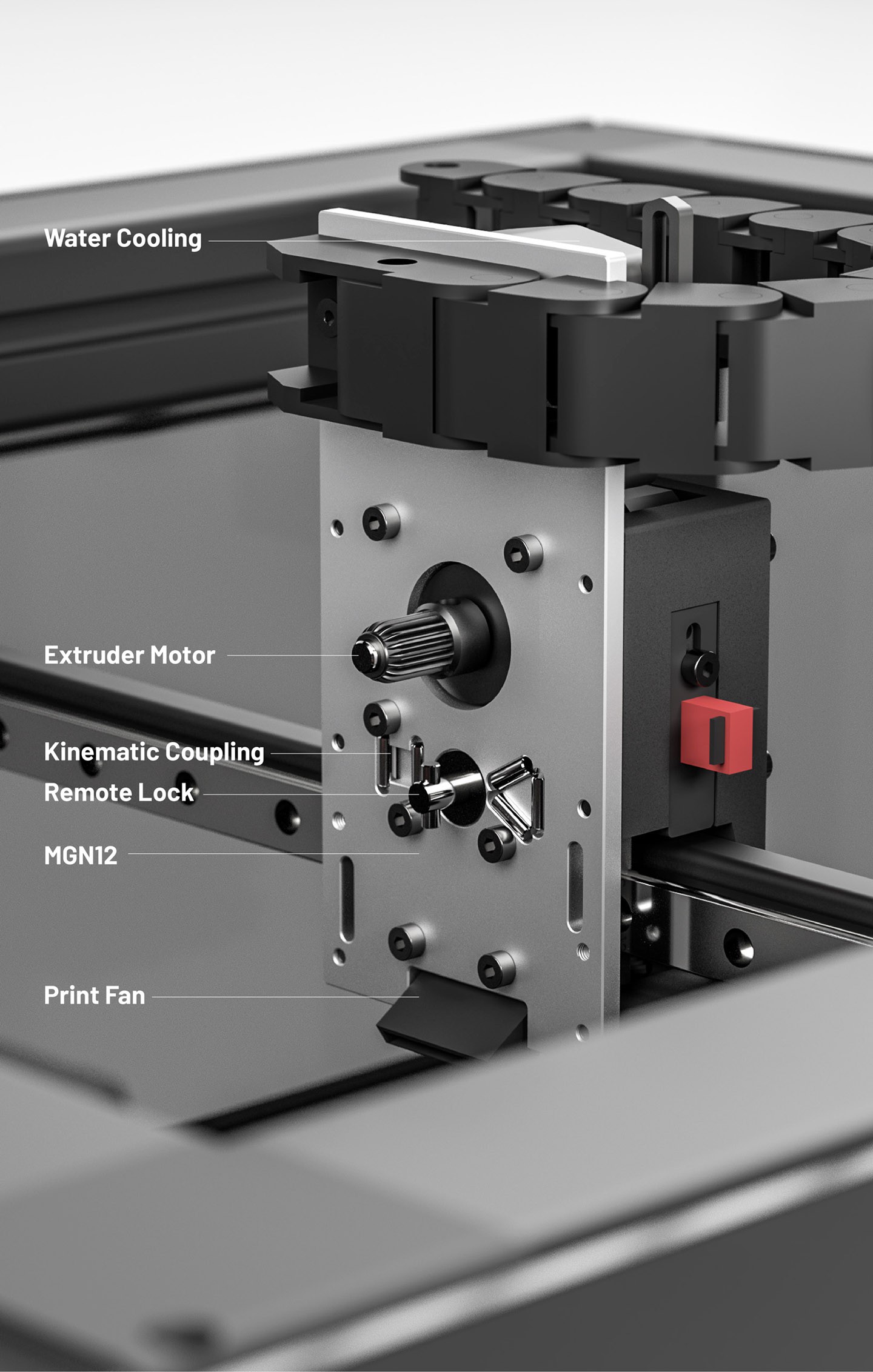 Blackbox Multi Tool X-Axis, highly integrated and completely watercooled.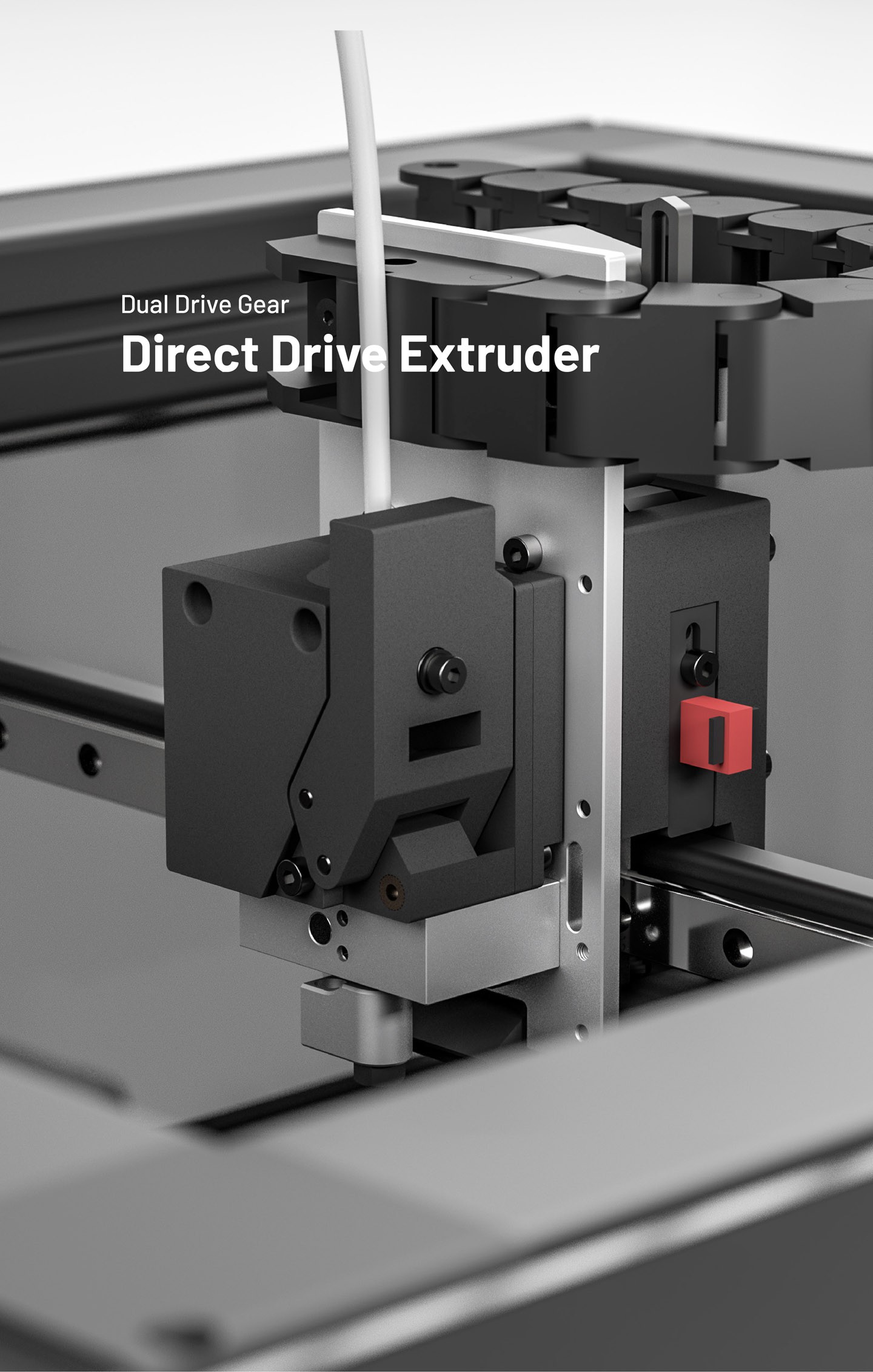 Direct drive tool coupled to the X-Axis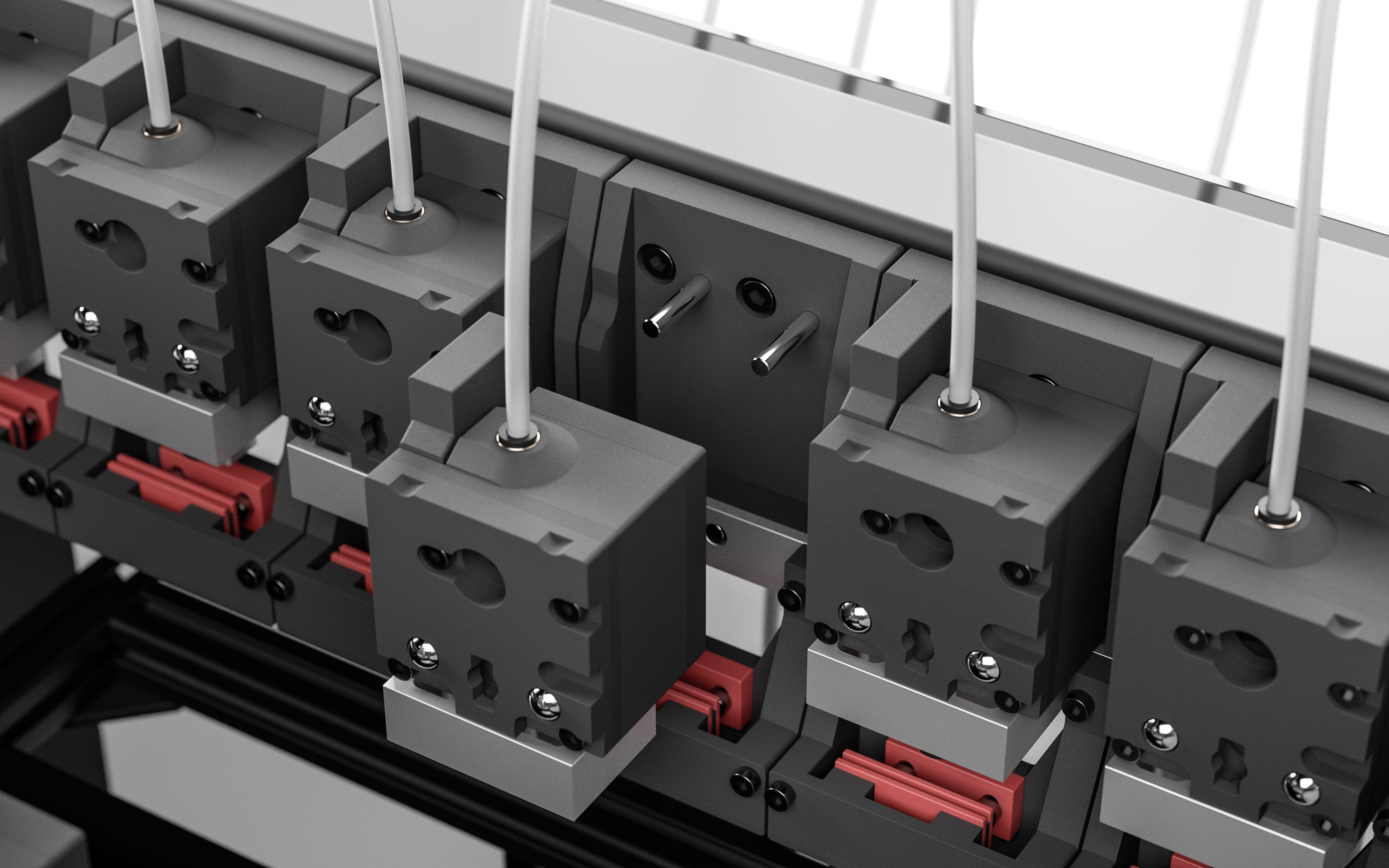 Toolbank with parking tools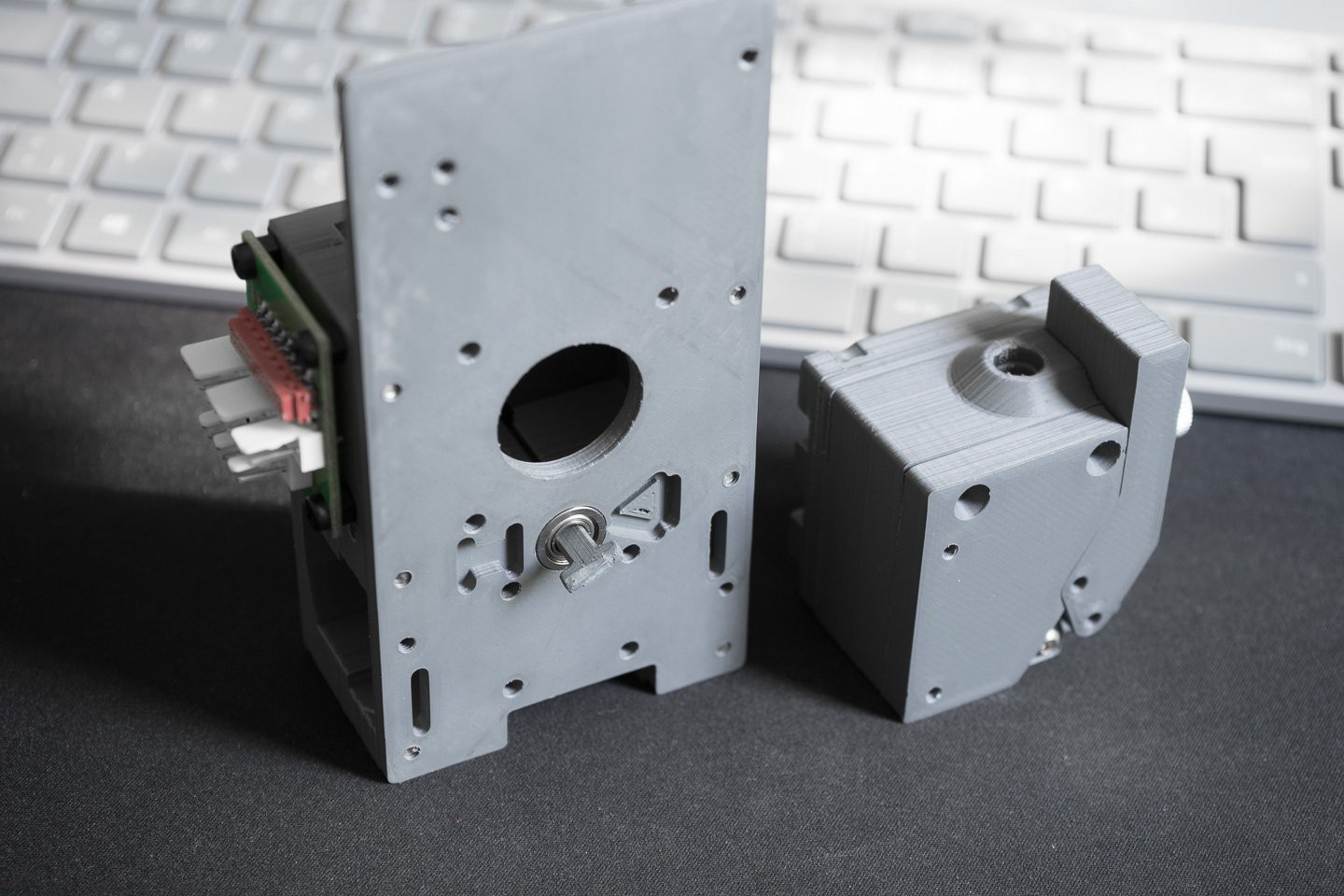 X-Carriage and direct tool prototype
Features
Up to 6 direct driven tools
Passive Water cooling
High-Speed Z-Axis for 3D movement
True RepRap, most custom parts are printed
Built with Off-the-shelf Parts 
Readily accessible
Adaptable for specialization (especially medical applications)
Air cooling is possible as an affordable alternative
Technical Data
Prinsize: 300x300x275, fully usable with any tool
CoreXY Kinematics
T-Slot Frame
MGN 12 Linear Rails
Belted Z-Axis
9mm GT2 Belts
Tailored for Duet3D Board