All panels of the synth are made out of acrylic sheet. I believe other materials would be nicer, but it happens I use 4, 6mm cast acrylic, and 2mm extruded acrylic sheets for work, thus having plenty at hand.
And as I'm lucky enough to also have a laser cutter, it became an obvious choice to use acrylic, that I can both cut and engrave in one go.

The front panel, despite its simple appearance, took time to design. It had to be decided all the function wanted, were to place them, take attention to the room around switches and potentiometers (for moving them AND regarding their own size).
Then space them evenly, and check... to move them once again, because something was missing... A game of try and error. :)
I also used a scrap piece of acrylic to place buttons on it to have a real idea of how it would be, and check distances.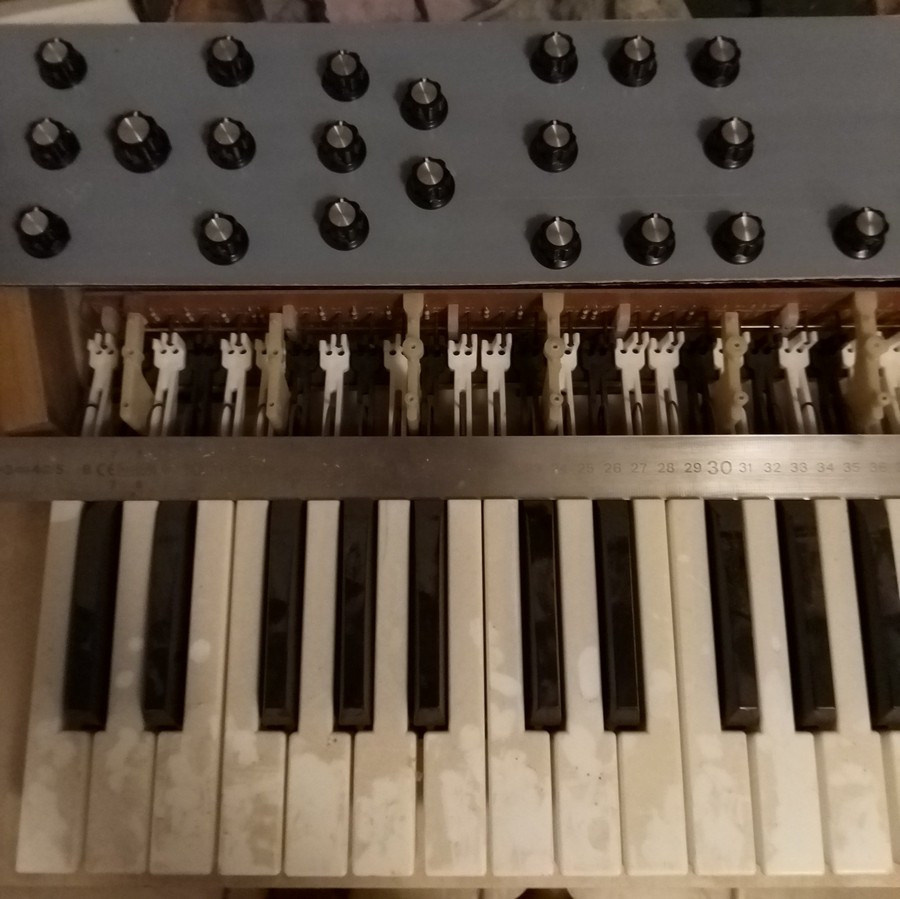 There is some dust here...

Read more »