Armachat is Winner of PCBWay 3rd PCB Design Contest 2nd place BEST DESIGN ! THANKS
Articles about project:

Searching sponsors, patrons https://www.patreon.com/bobricius

Experience freedom of communication without borders
operators
networks
fees !!!

Create your own network, your own rules !!!
ARMAWATCH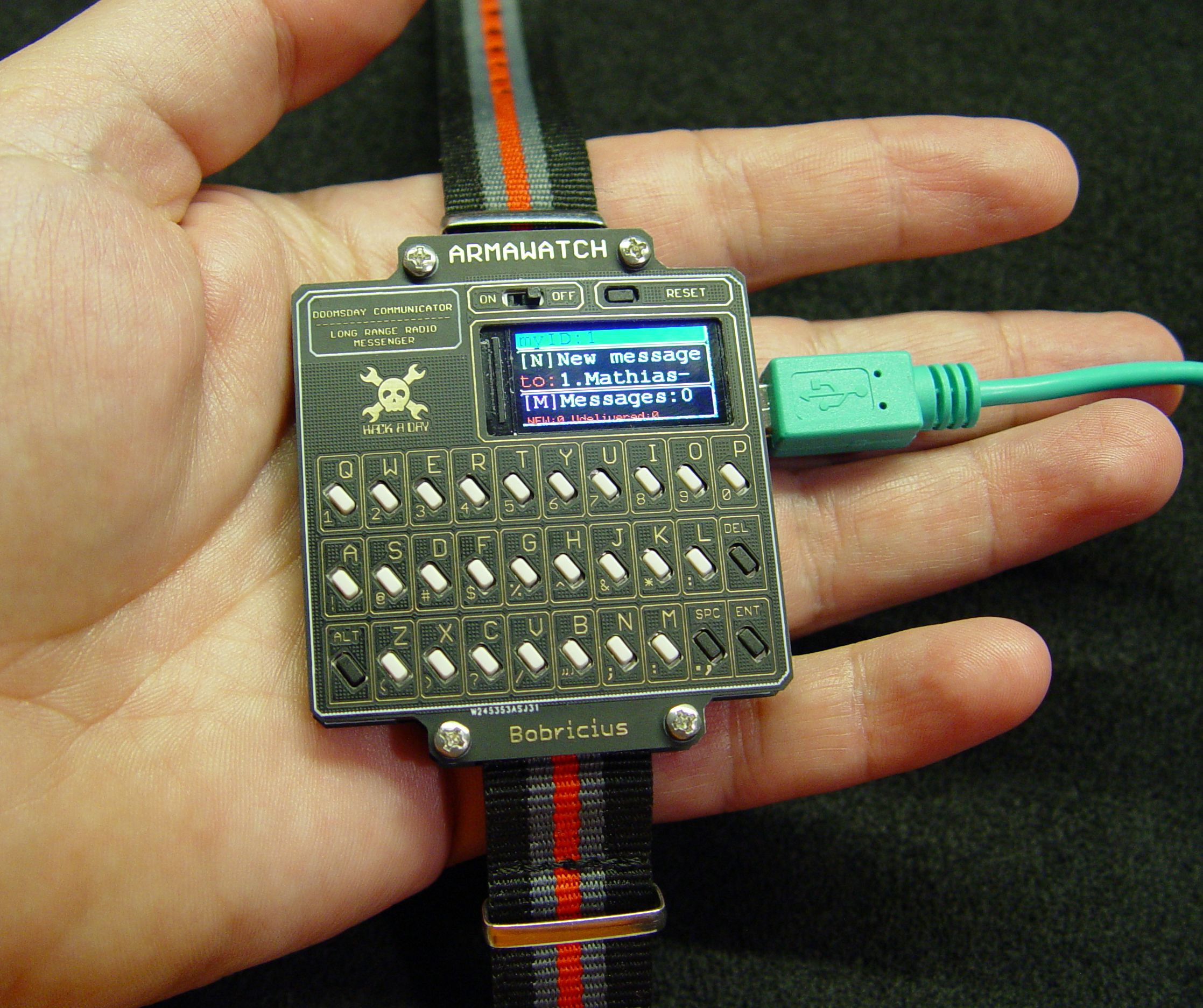 ARMACHAT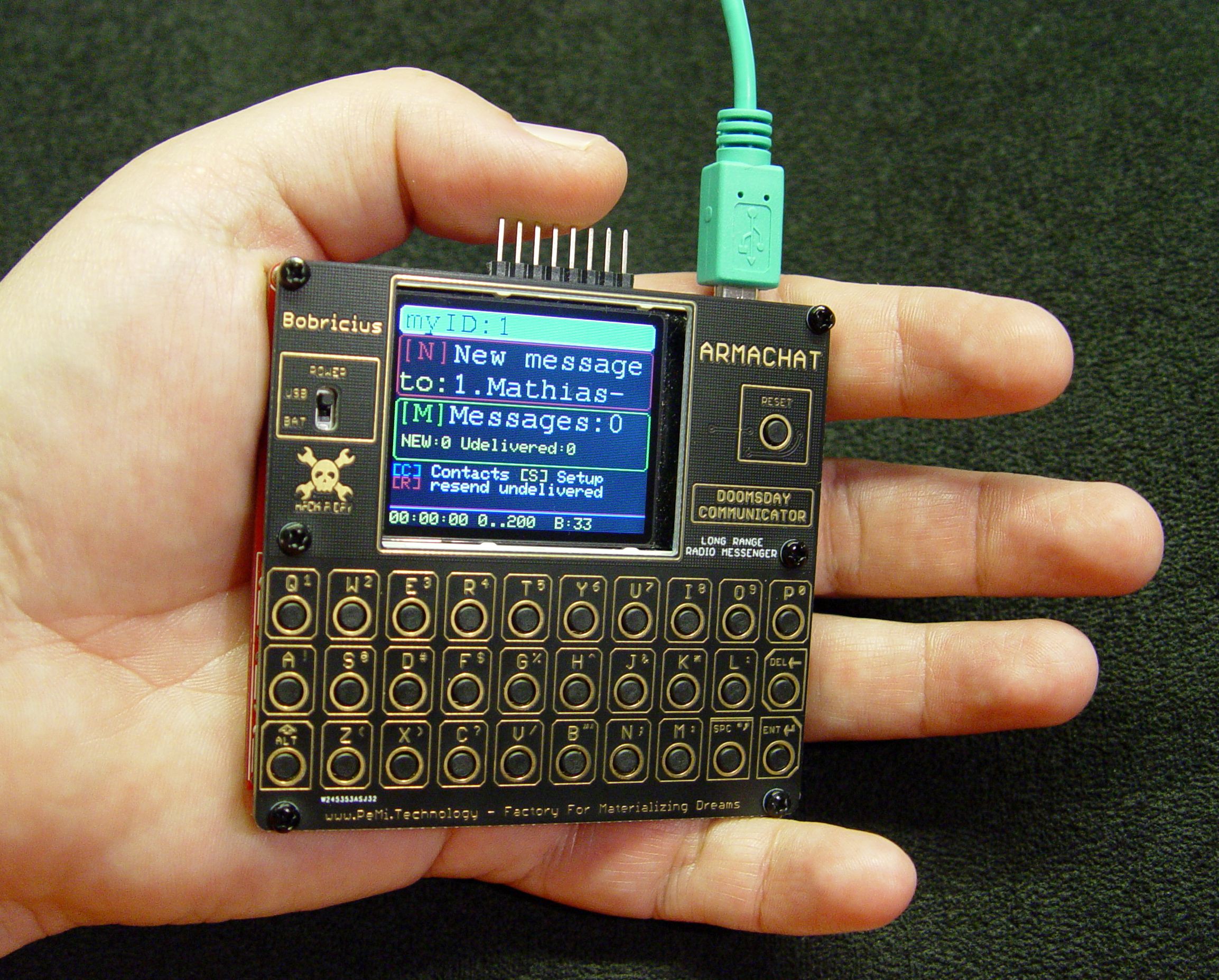 Hardware features UPDATED !!!:

Only single chip SAMD21E18, more easy to solder in TQFP32
QWERTY keyboard - 30 keys (5x6 matrix)
18650 li-on battery (Fusion)
LCD on HW SPI:
- FUSION: 1.8 TFT LCD display 128x160 ST7735 or 240x240 IPS ST7789
- WATCH:  0.96 IPS LCD display 80x160 ST7735 
RFM95 long range radio module - 3 freq. by your country - IRQ / wake up
Beeper
Battery charging
DS3131 RTC with CR1220 battery backup
GPS support
Environmental sensors possibility
unique PCB USB-C or micro USB
native HW USB for next features like, modem, sniffer ....
Working software features:
Send message ... compose and send message to specified recipient or broadcast 
Receive message ... message is received on background and stored in memory.
Message editor ... write message about +/- 80 characters long ...  80 is now best readable on full display ....
Message memory ... all send/received messages are stored in memory
Display memory ... display memory content
RTC .... display time
Battery ... display battery voltage
Config ... user radio configuration spread factor / power
time set
check message delivery confirmation
contact list display and check online contacts
select recipient or broadcast
sort from memory by contact
BEST working feature - resend undelivered messages if delivery fail, message is stored with "undelivered" attribute. Every station at power on broadcast "Ready receive status", then if any near station receive this broadcast and have undelivered message automatically try send this messages,  if then receive confirmation mark messages in memory as DELIVERED :)

All 

this

 features uses only 

20

% flash memory !!!
there 

is

 lot free space 

for

 next updates
 TODO software features:
add message encryption
Message forward (mesh)
add some USB link features like work as usb modem, send receive/message from PC terminal
GPS position parse
Some screenshots: