I have a tiny workshop built into the back of my garage.  A while ago I made a small bench and organized my tools. But after several years of collecting new tools and life it is starting to become a cluttered mess.  It is time for a reorganization of the shop.  My plan is to rework my workbench as well as build some new cabinets and storage to try and make better use of the very limited space I have.  The other big goal is to get all my major power tools up where I can quickly access them without needing to do a lot of reshuffling of the workspace.

Here is a snapshot of where things stand now.  Along the right wall I have built in shelves that are crammed with treasures and use all the available space very well.  On the back wall is my small workbench, this is designed to fold up so I can use the door (that I never actually use). On the left wall we have the laundry area, tool and bike storage and some more shelves that are poorly organized.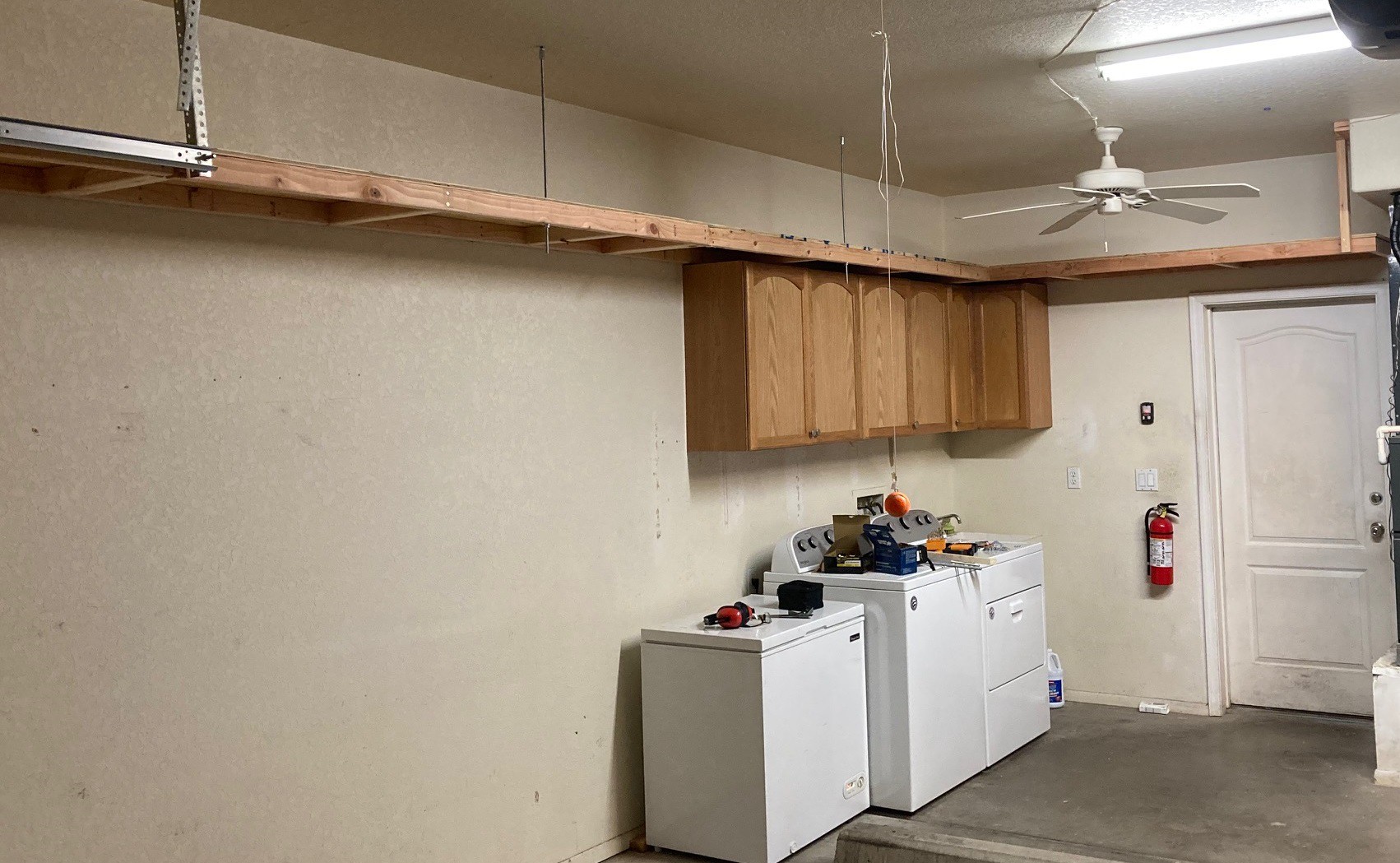 So far I have added wrap around shelves across the top of the left side of the garage.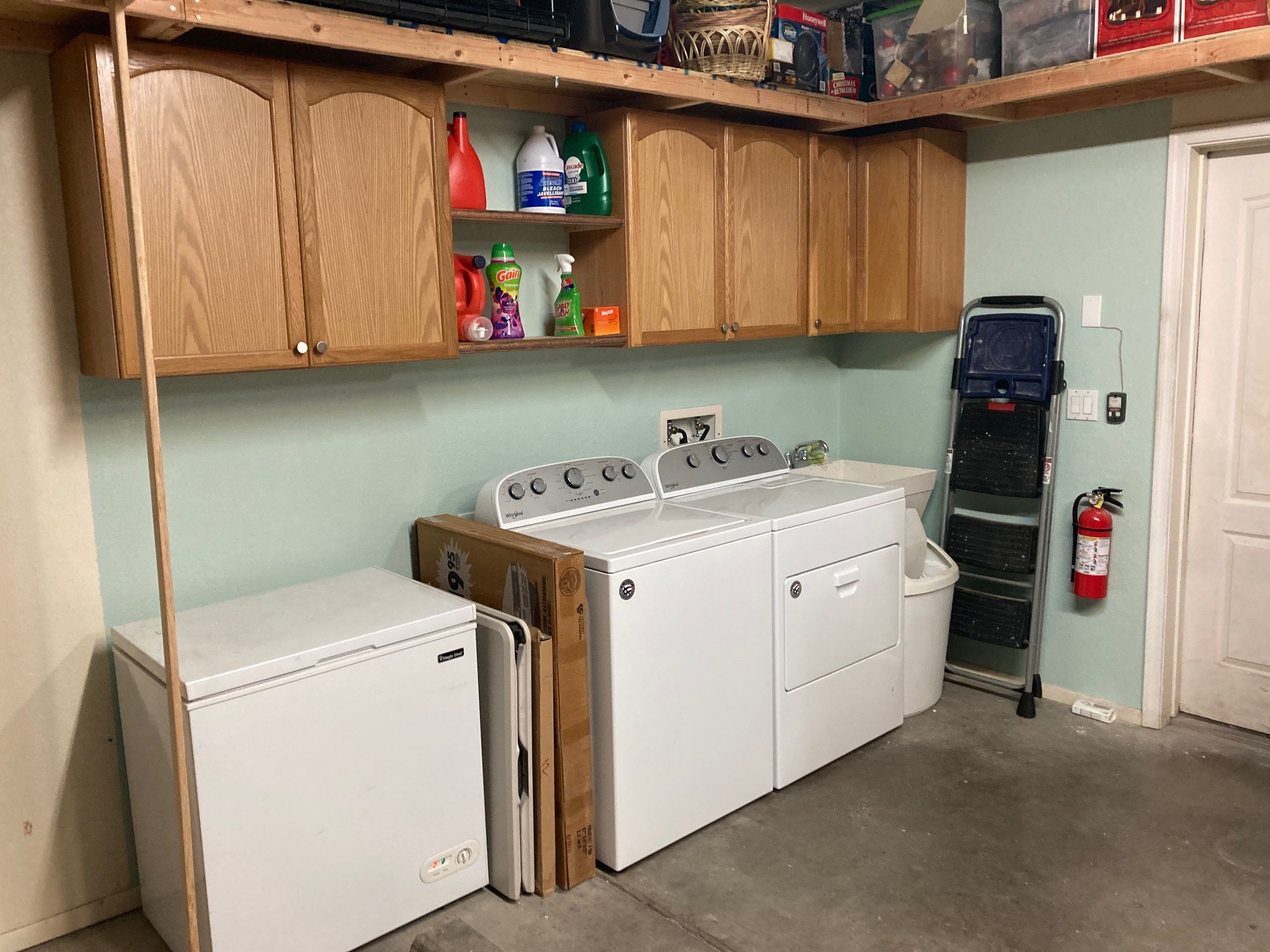 Reorganized and painted the laundry area.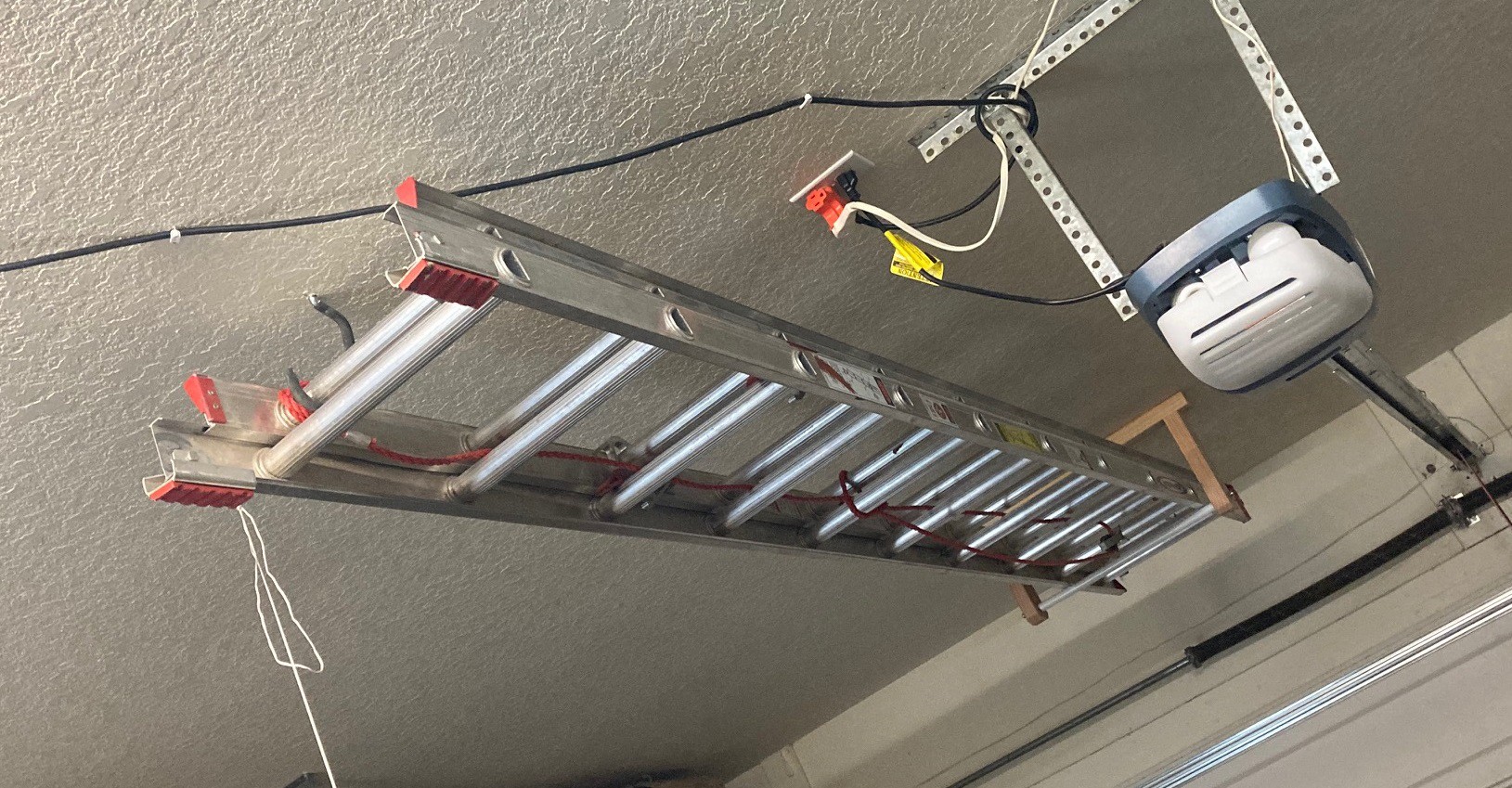 Made a new roof mount for my extension ladder.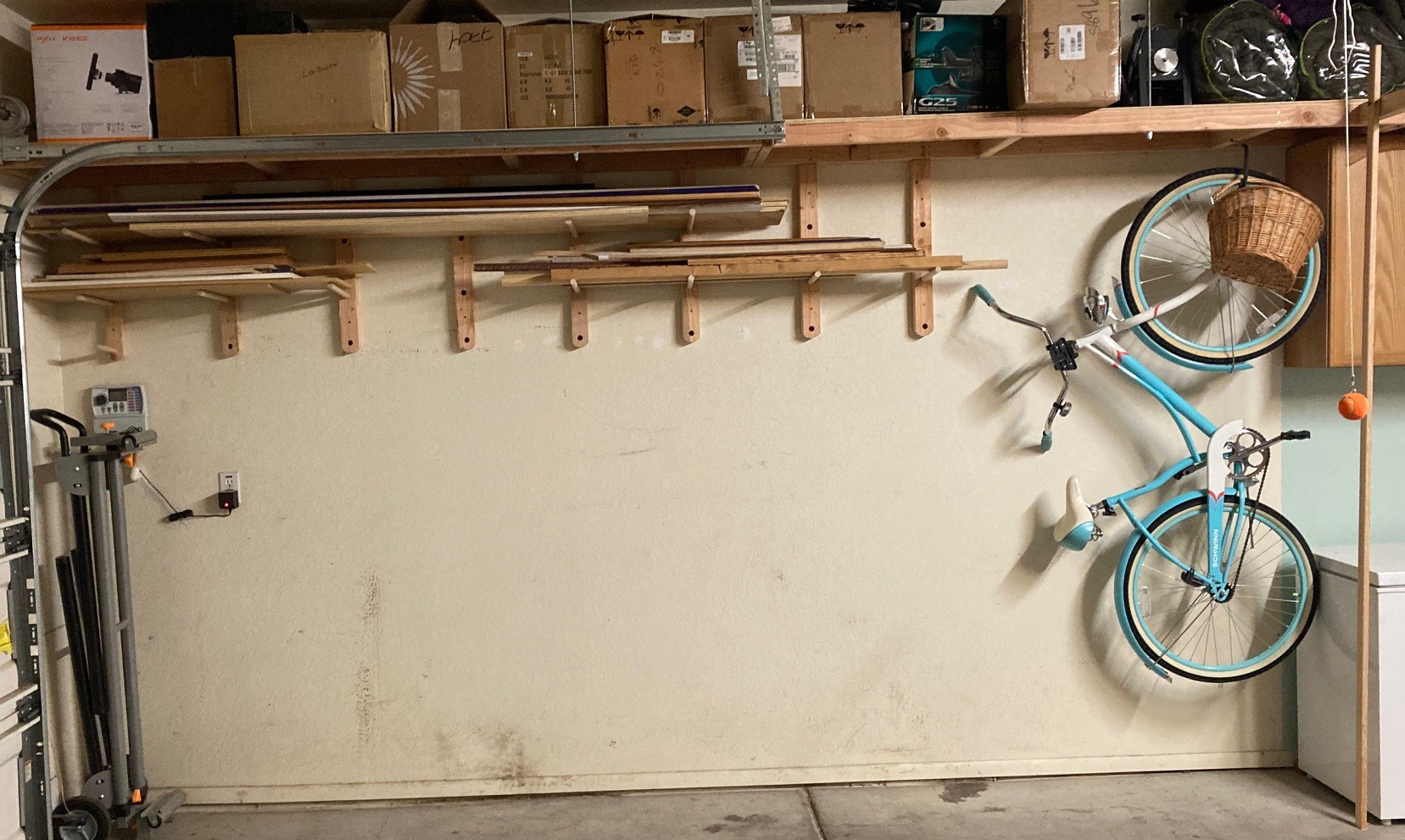 And cleaned up the space beside the car for easier entry and exit, along with finally starting to organize my wood collection.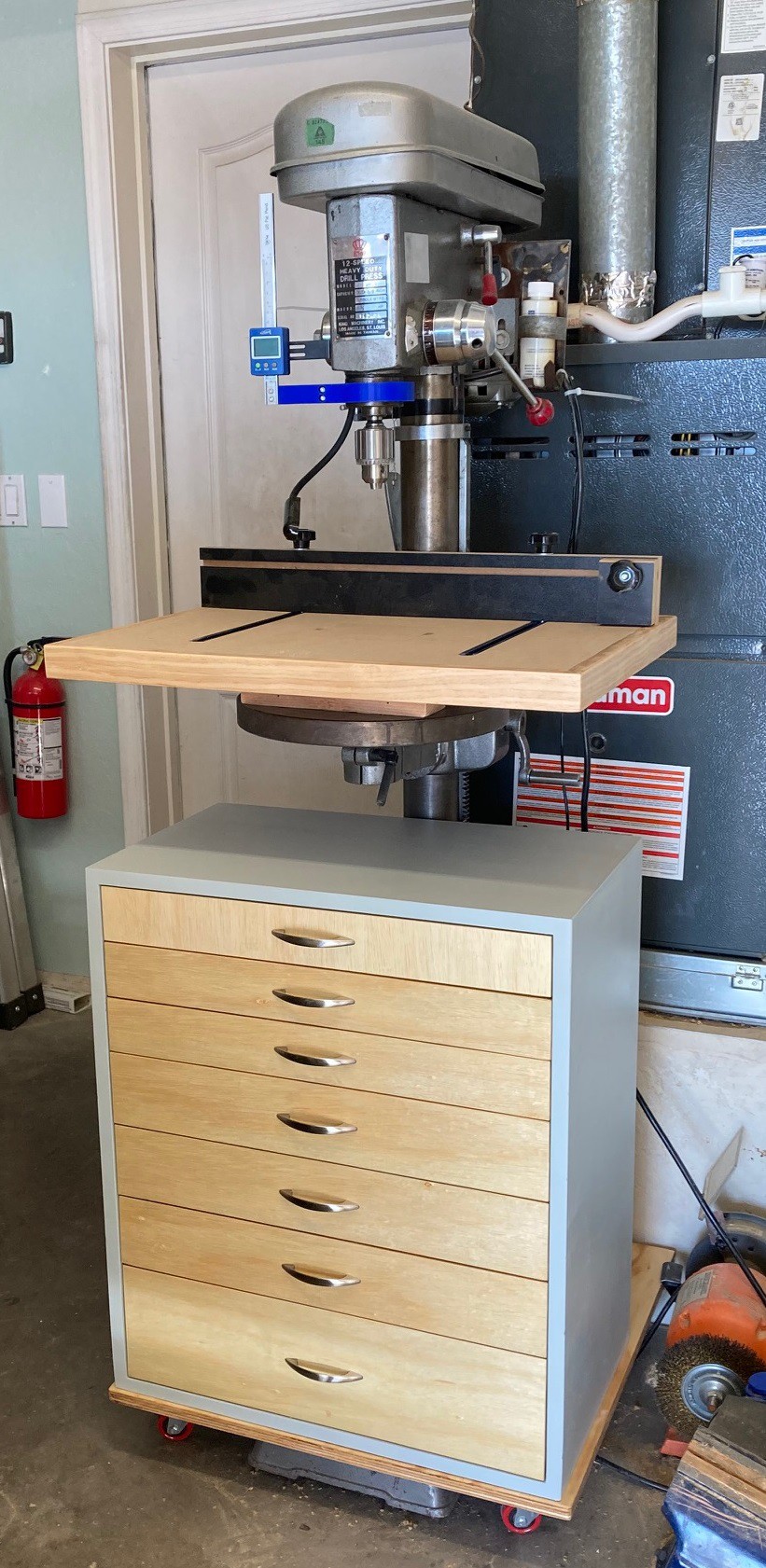 I put my drill press up on casters and built a new table and storage drawer for it as well.  Finally I fit a DRO and LED light to the drill to help improve my accuracy.