The ESPCopter is currently on Indiegogog.
The plan is if the project gets funded, to be able to program the Drone with Visuino .
The Drone is ESP8266 based, and has additional GPIO pins where you can connect more sensors and actuators: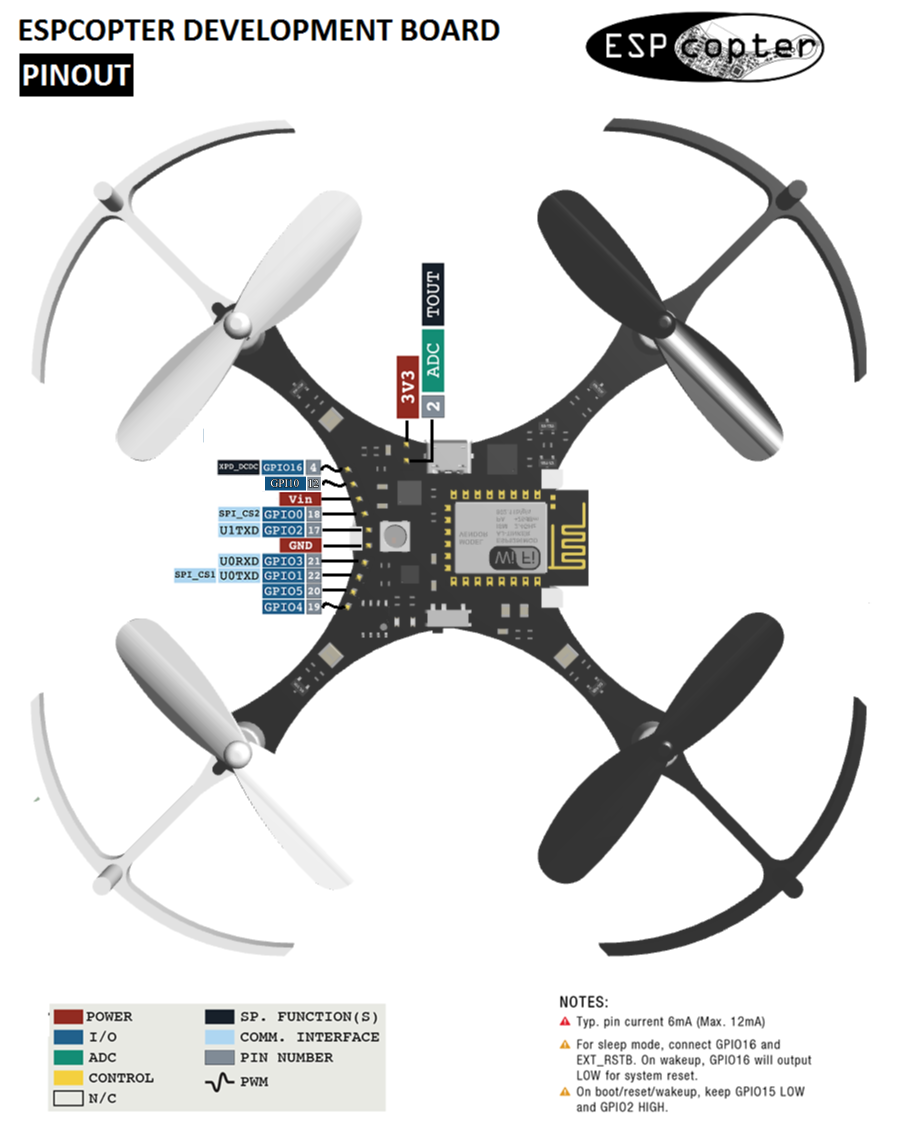 This makes it a perfect flexible development platform for Drone projects, and its custom WiFi functionality makes it easy to fave multiple drones communication with each other.
Visuino with its easy to use Graphical Development Interface, and advanced IoT capabilities, looks like the perfect platform to be combined with the ESPCopter :-)
The ESPCopter also has Facebook Group .
The Visuino also has both Facebook Group, and G+ Community
ESPcopter weighs only 32g and runs for 8 minutes on a 260mAh battery. Whether you want to learn how to fly a drone or program one, this kit has you covered.