Why use Vibher bracelet?
The child of our close friends uses cochlear implant. Kosta was born with almost complete absence of hearing and ability to hear only very strong sounds. Cochlear implant allows him to communicate with his surroundings and to hear even weaker sounds.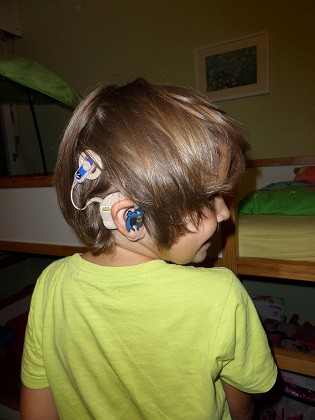 My wife and I visited our friends one evening and in the moment of leaving we all cheerfully laughed in the hallway. Both me and my wife thought that by laughing we would wake up Kosta. Our friends explained to us that this was not possible, since Kosta does not carry an external unit of implant during the night and currently has no possibility to hear us. External unit is being removed because there is a risk of cable damage during the night (which price is approx. 200 EUR), and for the reason of occasional rest from the implant itself (I was told that the sound experience through the implant is not exactly the same as for those who do not need to use it).

Finding that in case of immediate danger and while not carrying the external unit, Kosta can only be woken by direct contact, has led us to think about an alternative solution. So idea for the Vibher bracelet came up as replacement for the implant when it was not used, in the moment of failure or battery discharge.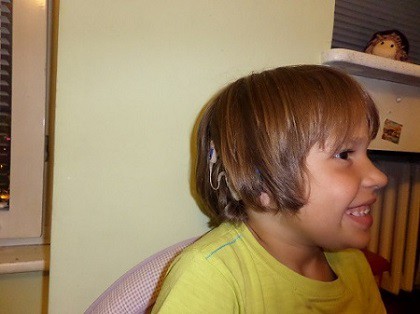 The Vibher bracelet is sensitive to surrounding sounds and when the sound volume exceeds a predefined sound limit (dB limit), it vibrates and warns the user. If a fire alarm is triggered, explosion occurs or someone loudly shouts in the immediate vicinity, the bracelet will vibrate.

For everyday usage, it is possible to set alarm which also triggers vibration. Vibration triggered by alarm or sound can be stopped by pressing main bracelet button. Time, alarm time and battery status indicator are shown within small display.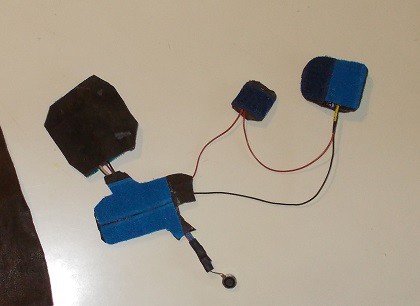 Who needs Vibher?

The Vibher bracelet is beneficial to Kosta and others who have cochlear implant, as well as to all other people who use hearing aids or have poorer hearing but do not use hearing aids.