Latest PCBs can be ordered directly. To order, visit PCBWay project page.
Crowdfunding campaign will start soon! For more details, visit the Nixie Tap Crowdsupply page.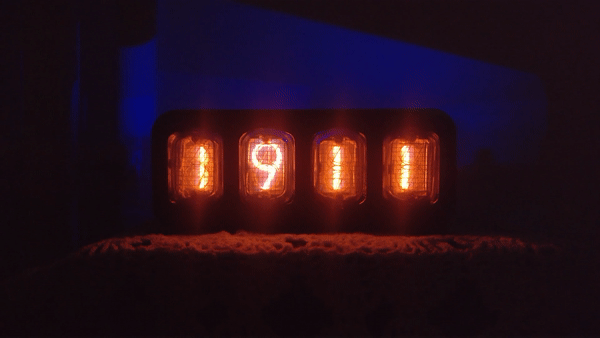 ---
Device displays time, date, as well as arbitrary information from Internet (temperature, cryptocurrency price, IFTTT...). It also has an IoT button functionality, via a capacitive touch sensor.
Interaction:
capacitive touch sensor
WiFi
serial port
Display:
4 digit IN-12B, with dot
direct drive
Enclosure 
CNC machined wood / aluminium
---
Design logs:
---
Most recent PCB: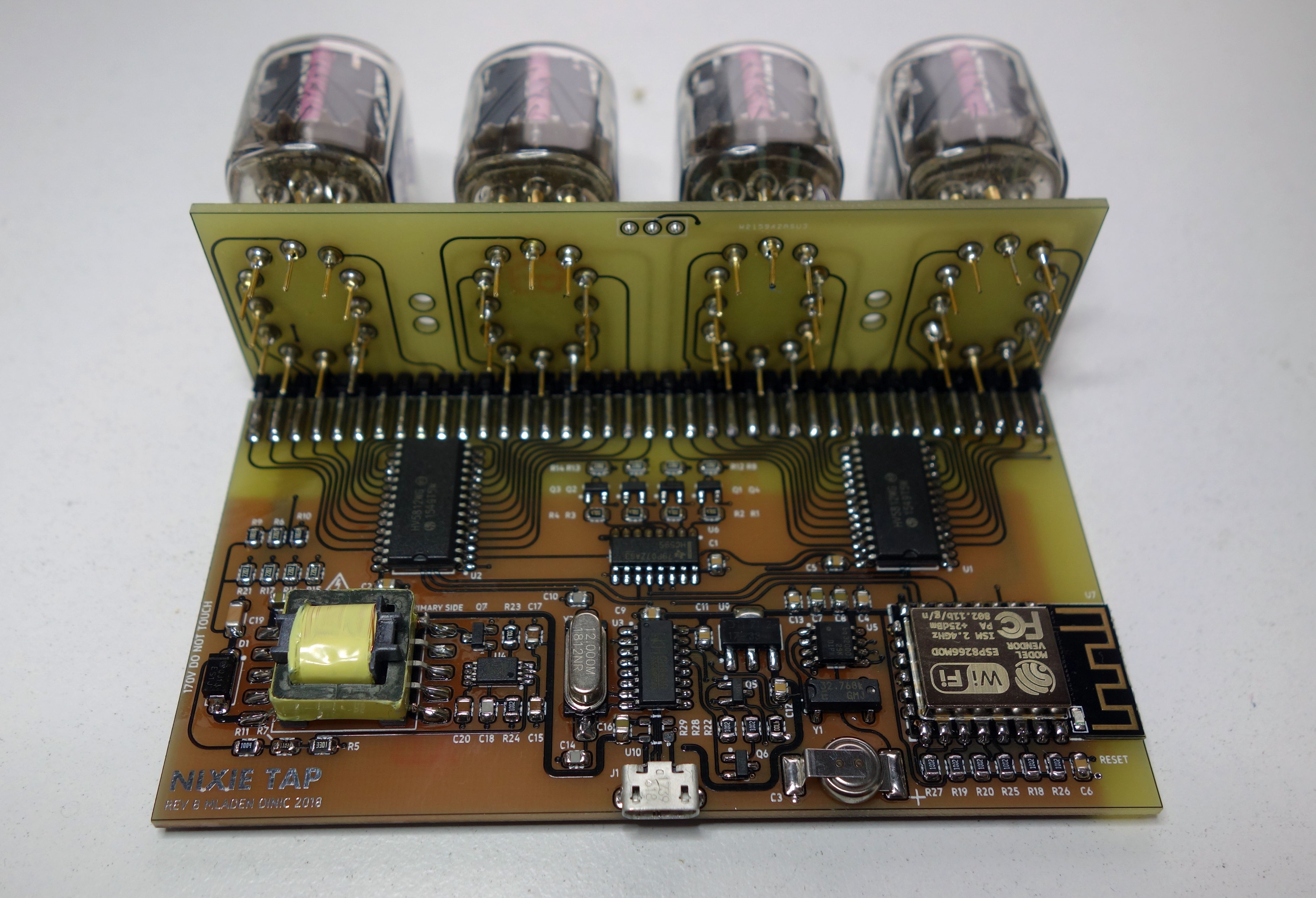 ---
| | current version | status |
| --- | --- | --- |
| PCB | B | tested |
| enclosure | 1.2 | tested |
| code | 0.9 | in progress |
| documentation | 0.9 | in progress |
---
License: