The bicycle is truly a glorious contraption. And an inexpensive commuting vehicle. And a fun toy. And a cargo hauling work tool. And a racing machine. And the next wave of city transportation. And a throwback to a bygone age.

The bicycle has existed for so long, so let's leave well enough alone, right? No. The bicycle is a great engineering tool. Its inner workings are not covered up. You can prod and poke and see what each component does. This  leads the adventurous and inquisitive to make changes. Thousands of garages and basements are full of welders, bent tubes, and homemade bikes.

I decided to invent another kind of bicycle but also to create a system in which people can put together a bicycle from scratch and then have enough knowledge to make some changes. I wanted the bicycle kit to be inexpensive which means using mostly off the shelf parts and staying away from welders, tube benders, ventilation, shop space, and other tools which are out of reach for most people.
The Bellcycle is compact. That's because the diamond frame on a normal bicycle that separates the two wheels and houses the bottom bracket is gone. The wheels of the Bellcycle can be nearly touching. The cycle cannot get shorter.

The Bellcycle is front wheel drive. The pedal axis is through the front wheel of the bicycle. The user sits in the middle of the bicycle with their hands either in front of them or naturally by their side, depending on your configuration

The Bellcycle currently has both single speed and nine speed versions with standard bicycle chains, sprockets etc. However, in the future a inexpensive hub gear could be designed and produced which would simplify the cycle even further.

The frame is made of tubes connected to plates. In the current version the tubes are 2043 Aluminum and the plates are 6061 aluminum. However, some prototypes have had steel tubes, carbon fiber tubes, and even wood frames. Currently the plates are waterjet cut and holes drilled and tapped for bolts. However, in early prototypes the plates were cut using a bandsaw and hacksaw.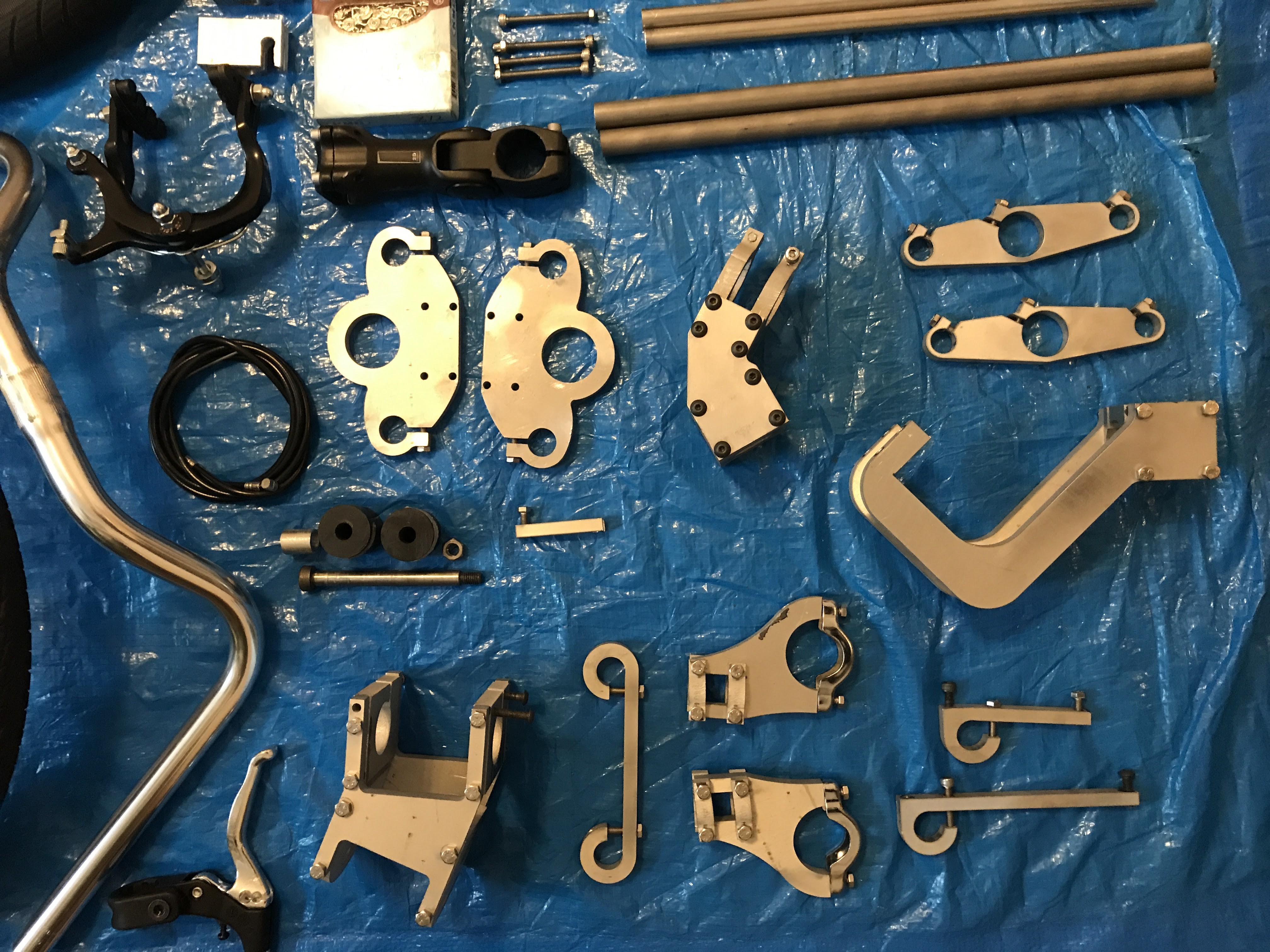 I hope to offer a kit version of the cycle soon which will contain all the parts needed to assemble the cycle.

The CAD is all open source and included in the component and file list.