Step 1....
Capture an overall RGB value for the video and use that to help discriminate against "natural" objects. It is far from perfect but seems to do the job for now.
| | |
| --- | --- |
| No filter so every object detected is visible. | With background AVG (top left is avg BGR) |
2. Building the arm
Starting off with the shoulder joint.
First make or buy a servo bracket. I made one out of some HDPE cutting board and attempted to flame bend it. Bad idea, looks like crap but works. I will post the specs so you can easily replicate with a saw and drills.
Next take (4) 4-40 machine screws and (4) 6-32 machine screws (trimming was required) and bolted to the bracket.
Assemble the mess and admire.
| | |
| --- | --- |
| | |
| | Almost completed shoulder joint. Waiting on parts. |
I then created an arm out of a popup tent whose joins broke. I figure for this prototype it will work, at least the prototype.
The rough dimensions are 6" and 12". I decided on this based on a crab diagram and since my truck is 35" wide divide that by 2 and then factor in the joints. About 18" of total arm is halfway to the mouth. The small metal piece was milled to insert into the tube and allow for attaching to the up/down servo.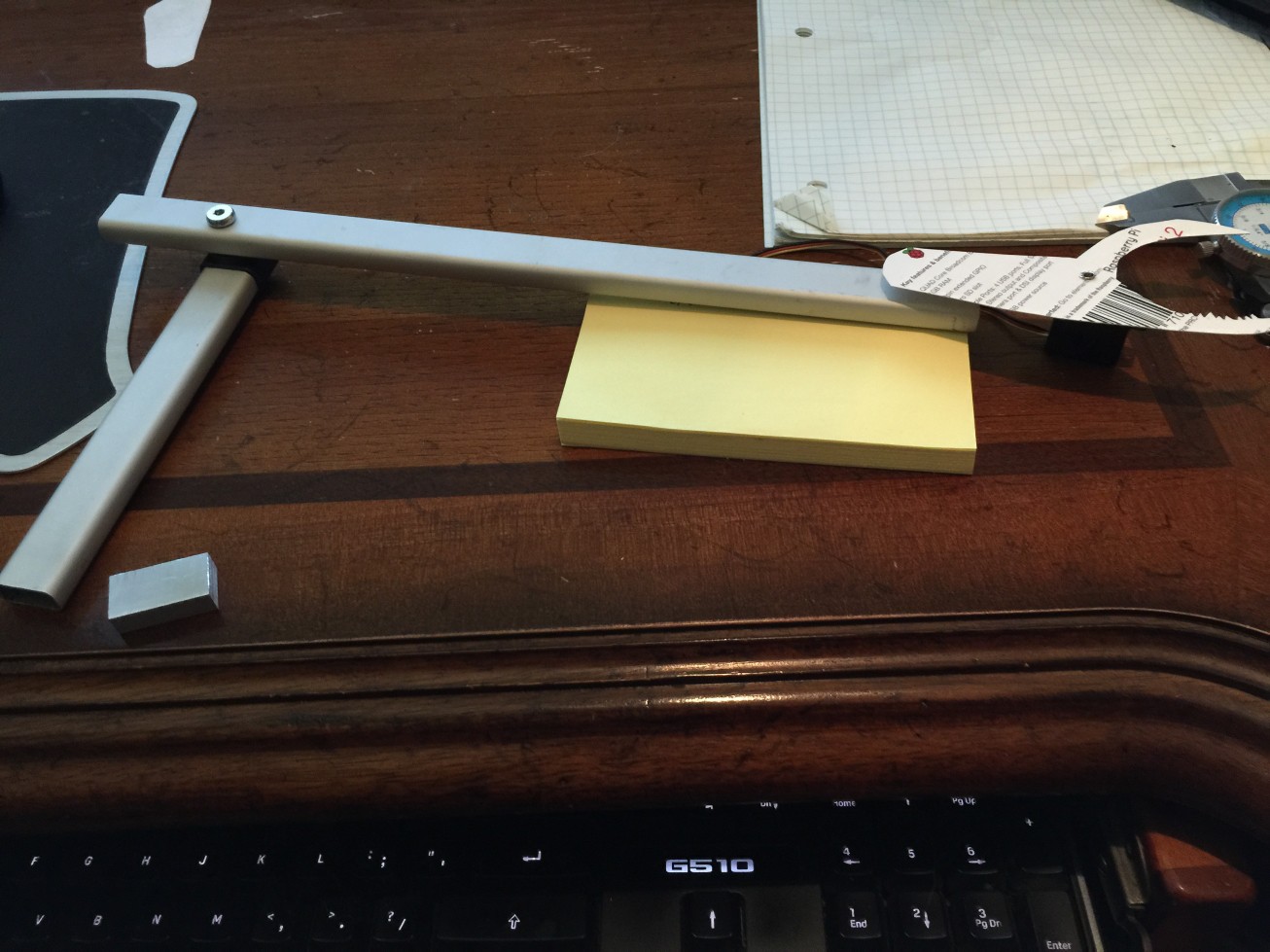 Final arm complete. Threaded rod, numerous servos, and tons of sweat in filing/assembling. Looks like around 20in" long which might require some real servos but we will see how these "hi-torque" labeled ones work.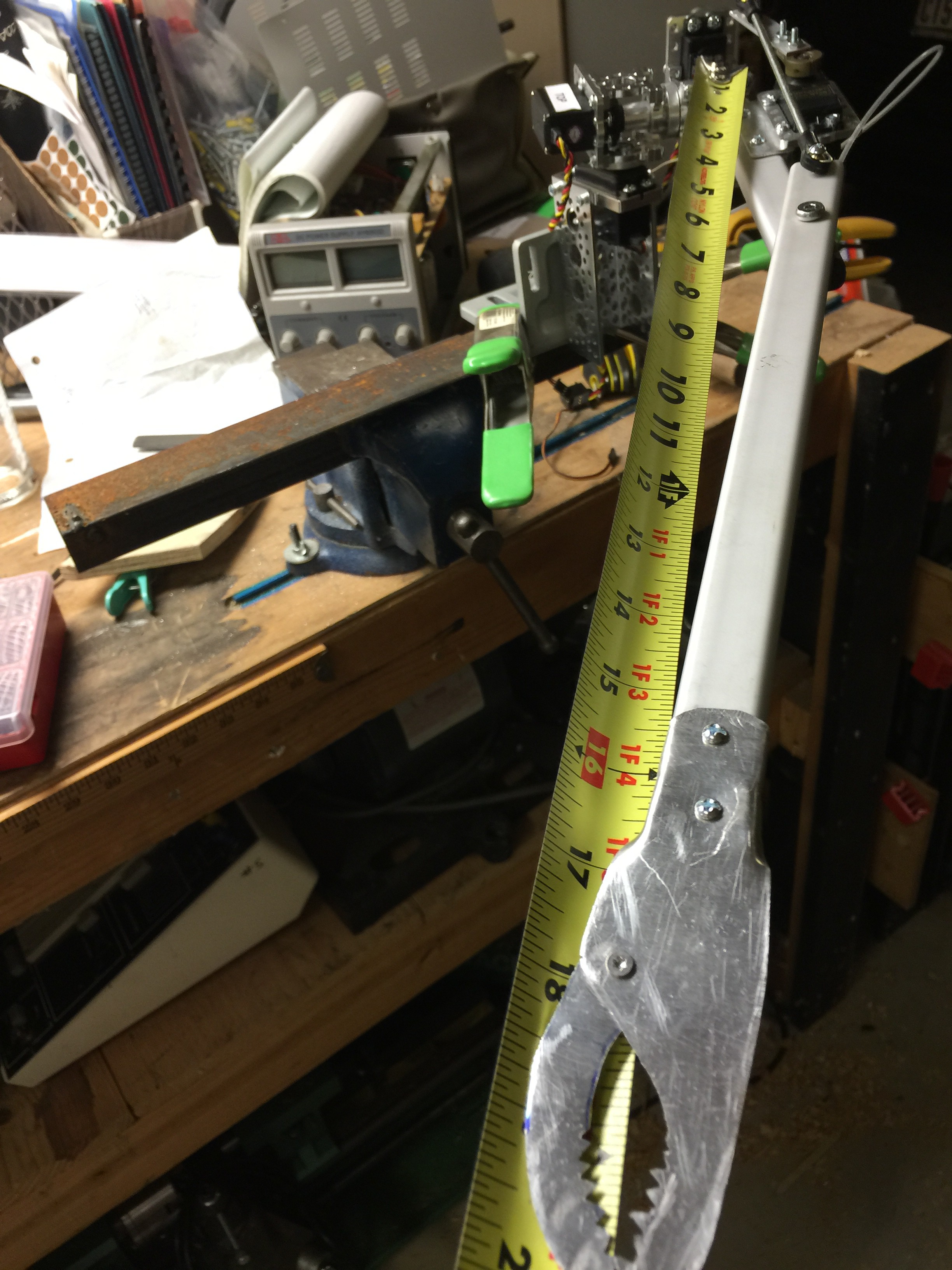 Mount the arm to the robotic platform (power wheels in this case) :)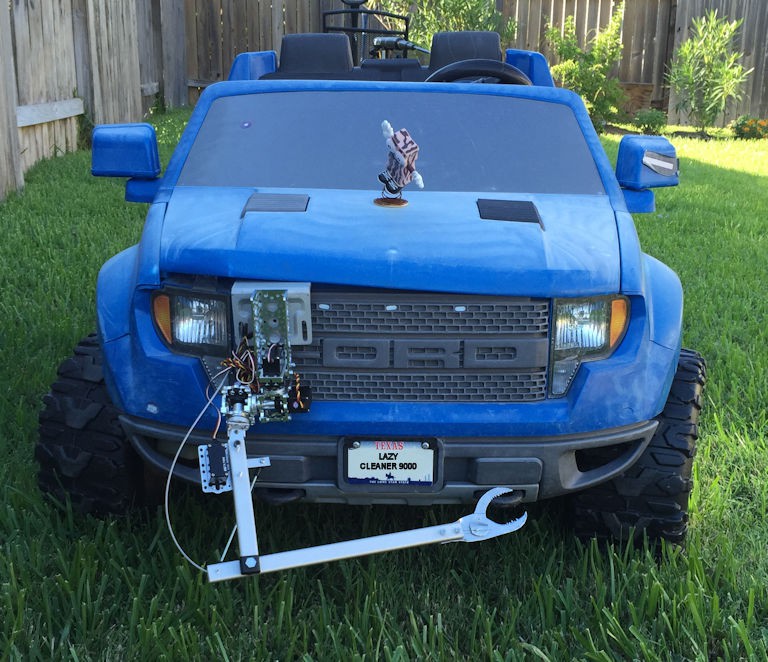 Simulate some trash (for now)... Lady in the background was not too happy about me using her toy.