SYSTEM DESIGN DOCUMENT
Computed tomography is still considered to be an overexpensive huge machine standing in hospitals.

I want to make this technology accessible to everyone.
This small version might be used to examine archeological artefacts or replicate complex objects that an optical scanner cannot view.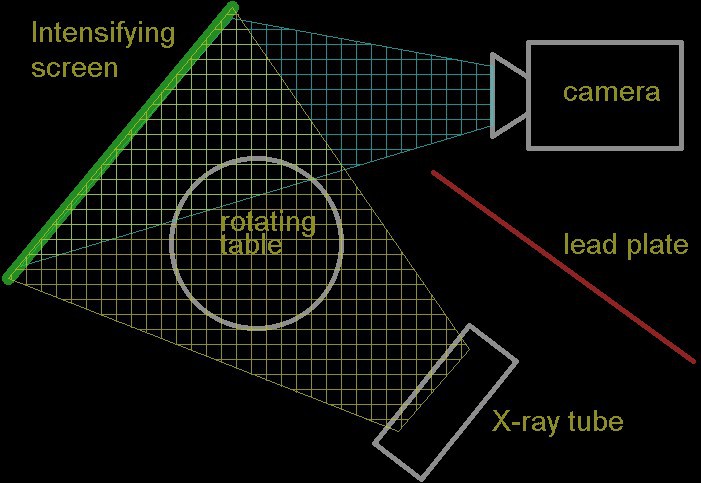 Basically, a volumetric 3D image can be obtained from a series of 2D X-ray images assumed the object is rotated by a few degrees for every picture.
The X-ray source is an old radio tube (available for 0.50$-3$) which is driven by a high voltage source made of two car ignition coils. There are still plenty of these tubes available online.
The X-rays are made visible by the so called "intensifying screen". It´s a sheet plated with a chemical that emits visible light when hit by X-rays.
I am currently using intensifying screens previously used in a veterinary clinic - but there is a way to make them DIY which I will not focus on.
I was able to generate X-rays with the radio tube: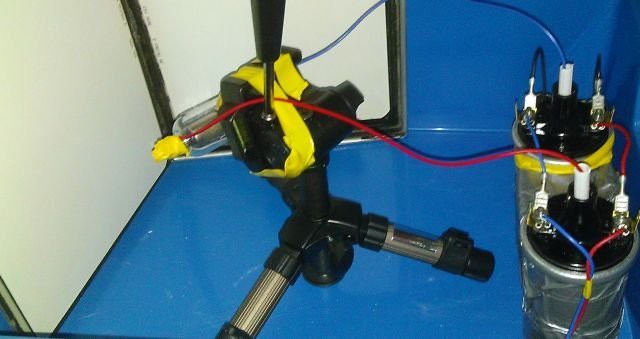 The system is almost completetely assembled now in a transport box, including PCBs and wiring.
WORKING TOWARDS
I´ll finish assembling the system first and will start test runs to obtain the correct exposure times.
The filament of the radio tube has to be heated to increase the current. This will be done by induction.