Join this Hack Chat by clicking on the JOIN HACK CHAT button.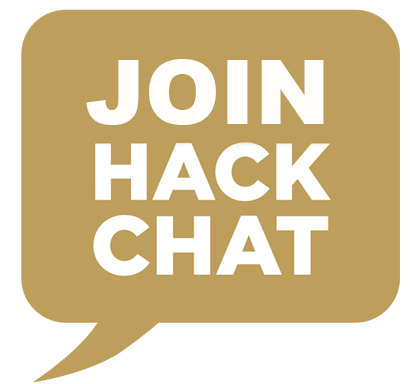 ______________________________________________________________________________
Dan Sheadel and Drew Fustini from OSH Park will be co-hosting the Hack Chat this week. This Hack Chat is at noon PST, Friday, March 2nd.
Time Zones got you down? Here's a handy count down timer!
OSH Park are the creators of countless perfect purple PCBs, and they are here to talk about anything PCB related, from board artwork, to panelization, Gerber x2, castellated edges, stop mask expansion, drill file formats, and more.  They are particularly excited to discuss their experiences testing out 2 layer flexible PCB processes.
Dan is an original member of the @OSH Park team responsible for countless perfect purple PCBs. He enjoys designing tiny useless robots and mentoring students building better ones. 
Drew is an Open Source Hardware designer and firmware developer at OSH Park. He can often be found at maker events dressed in purple.  Drew is also a board member of the BeagleBoard.org Foundation and maintains the Adafruit BeagleBone Python library.
In this chat, we'll discuss:

PCB Artwork
2 Layer Flexible PCBs
Stop Mask Expansion
Everything PCB!