Main structure (of the first prototype) based on popular MakerBeam parts as well as some custom designed 3-D printed, machined and and laser cut parts. Every arm has 4 DOF, the head 2 DOF. Only digital servos with brush-less motors are used. Head consists mainly of a SunFounder 24x8 LED Dot Matrix Module called EMO. The robot base uses 2 angular geared DC motors, supported by 2 caster wheels so that it can turn in any direction and turn in its own length. Controlled by several Arduino micro-controllers, main brain probably a Raspberry Pi.  Beside of how to build this robot, the project will address artificial intelligence and provide all the source codes.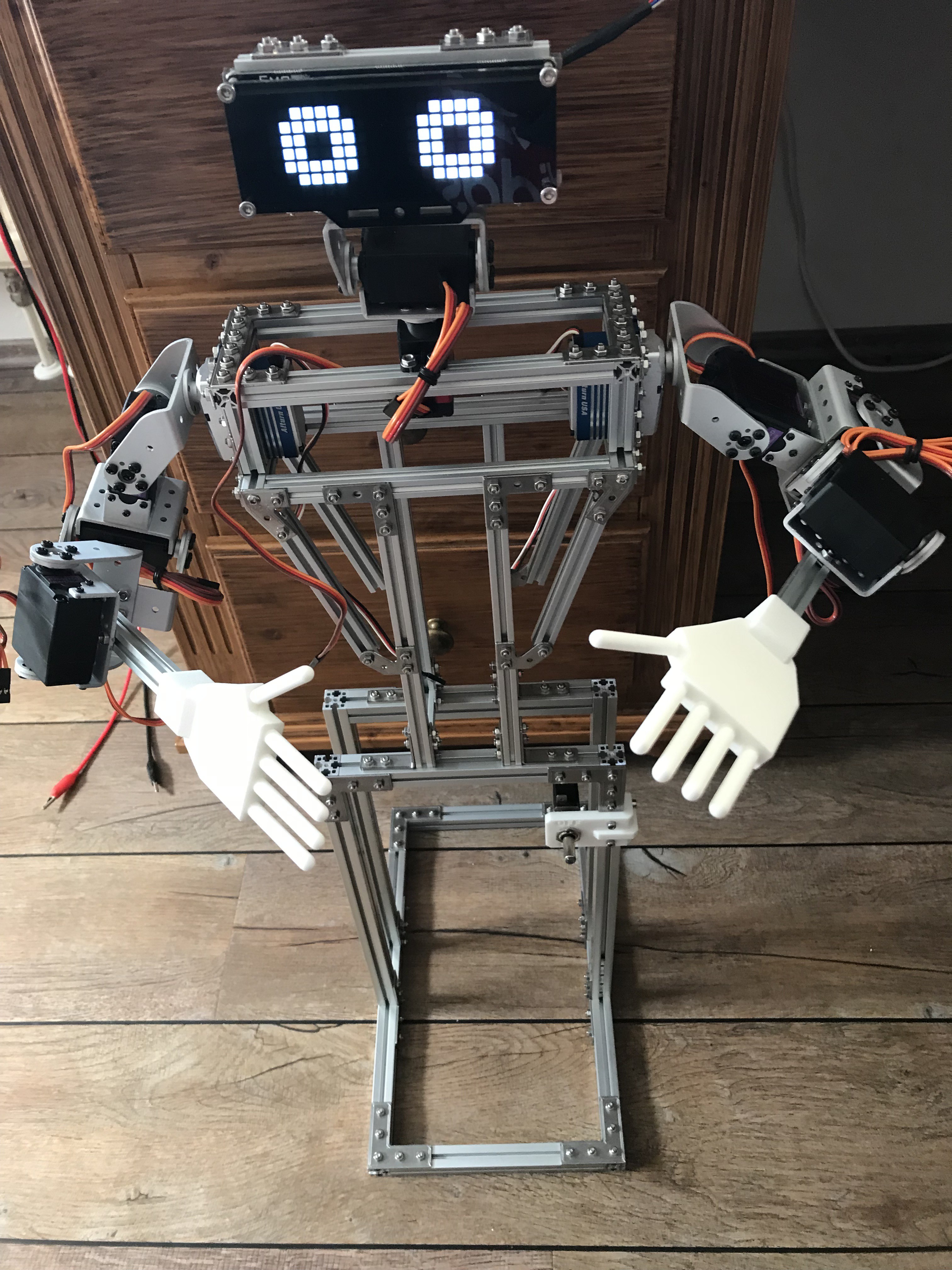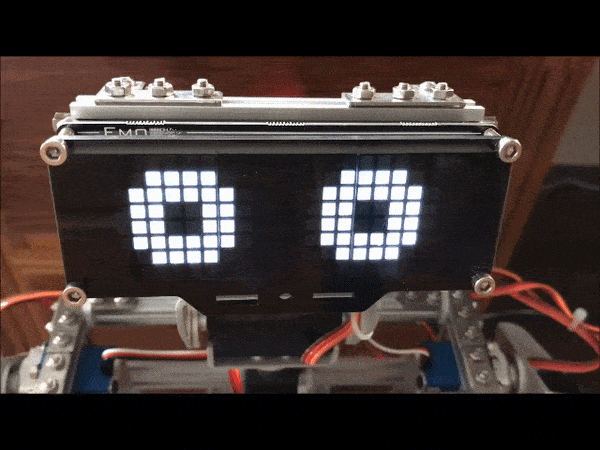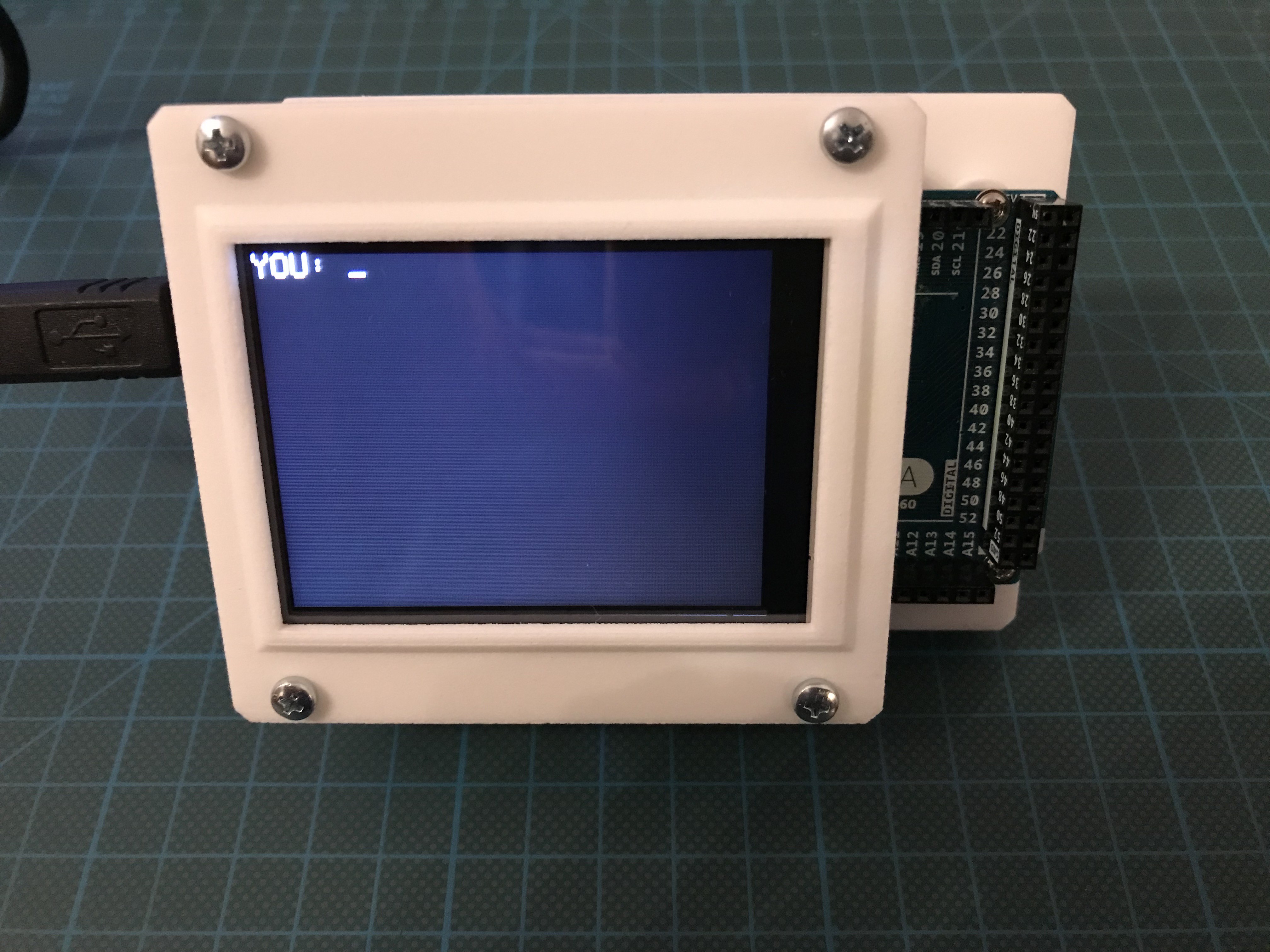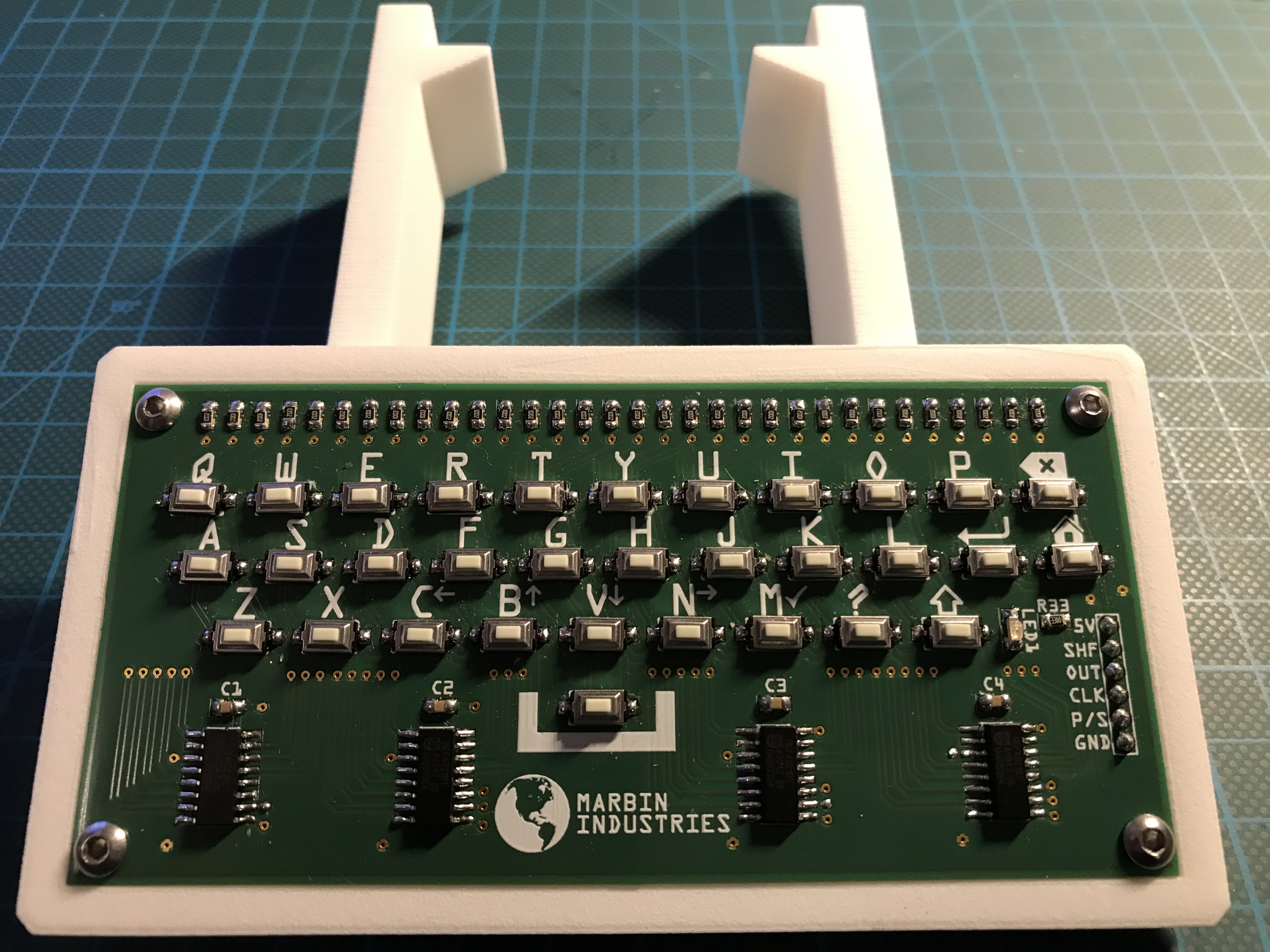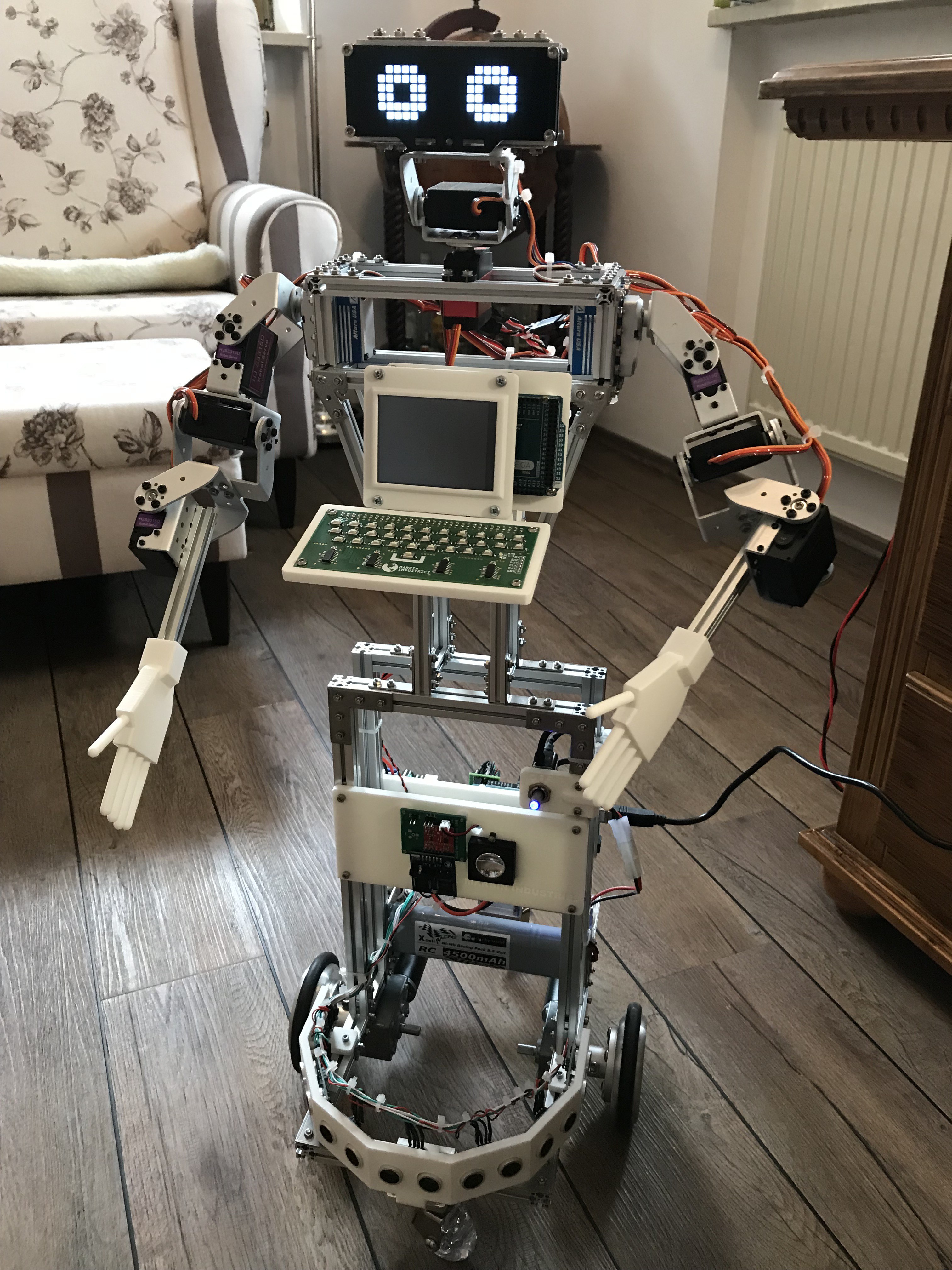 More details will follow in the build logs. So far:

This project is published under the MIT license.