Presenting Five Cubed
170 parts packed into a 16mm cube, free-hand soldered and mounted on a Carduino base.
The base is a single piece of cardboard with a printed template stuck to the reverse, pinholed so it shows on the front, and then laid out with ~1.25mm copper tape tracks and soldered.
All IO pins on the 328 are used to plex 125 LEDs in an identical manner to #DisplayBug except that the columns have been rearranged to fit into a cube. I havent just stacked them however, Displaybug's layout is interlaced, so each layer has two and a half of its columns, which is awkward. The half-columns are in the centre of the layers, with a full column either side.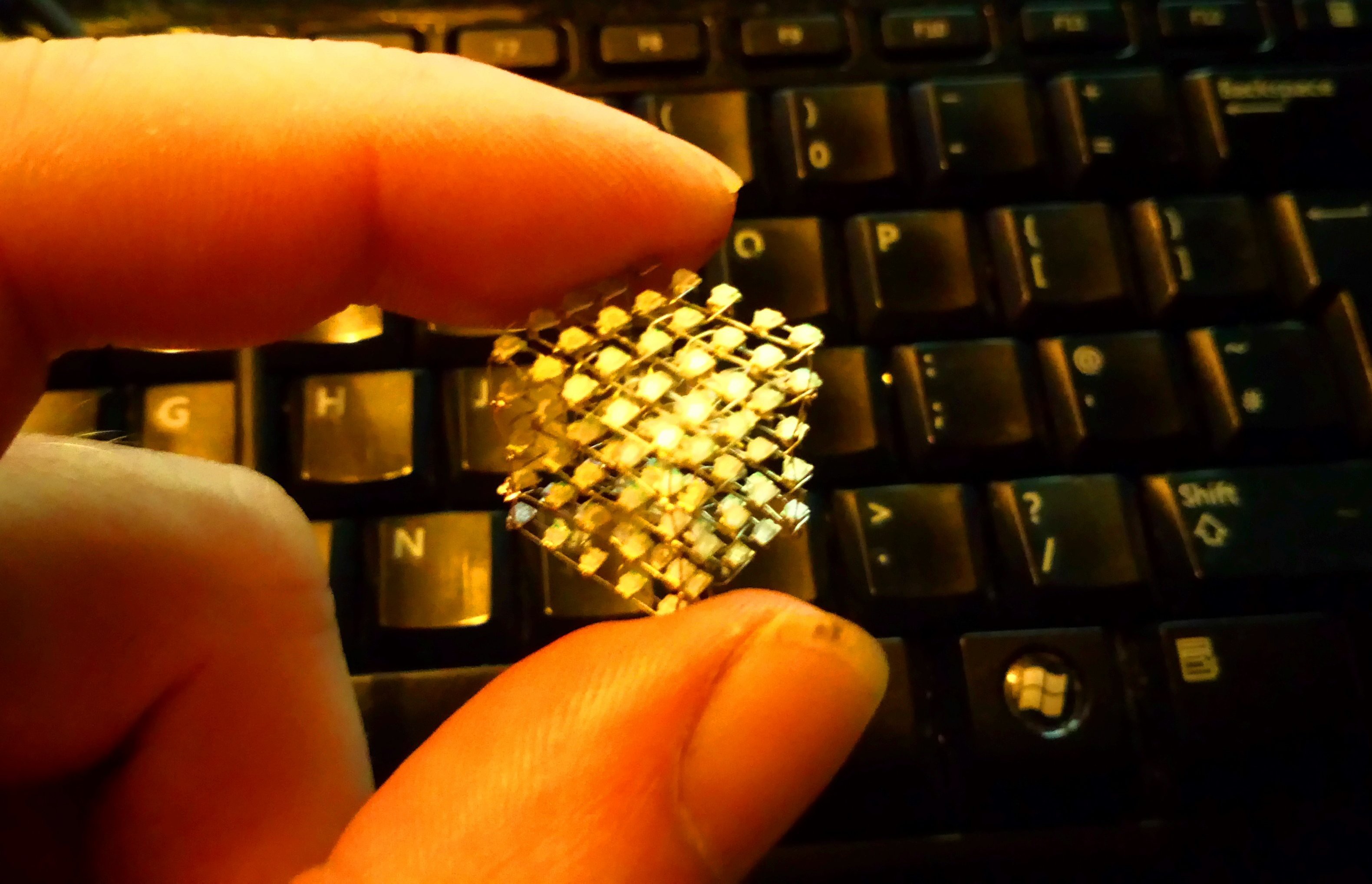 The location of the chip pretty much dictated the pinout, so the next part, coding for it, is also going to be a little hairy until I figure out the bitmasks for the columns.