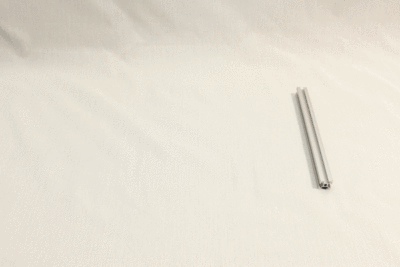 The PC market is largely dominated by two main categories: (1) Large desktop towers offering wide spectrum of options and upgrade capability, and (2) laptops offering portability in exchange for limited options and upgrade capability.

The laptop market has seen a great deal of innovation in form factors. From super thin-and-light convertible tablets to heavyweight expensive "Gamer Laptops." The latter pushes the limits of laptop form factor towards the desktop segment.

In contrast, the PC desktop market has not seen a similar level of innovation. The only significant deviation from the standard tower are the all-in-one PCs ("iMac clones") sharing many of the same limitation as laptops. In general there's been far less pushing the limits of desktop machines towards portability.

The "Luggable PC" project ventures into this under-explored space, to design a portable chassis which accepts commodity desktop PC components.
The key features over commercially available all-in-one desktop PCs are:
Accepts standard ATX motherboard: Enough space for a full ATX motherboard ensures the widest choice of options. Note that while it is a goal for the full sized motherboard to fit, it is not a goal to ensure all expansion slots are usable. (See trade-offs section below.)
Accepts full-sized PCI-E GPU: This is expected to be the most challenging part of designing the packaging layout, but ability to upgrade the GPU (which is evolving much faster - thus become outdated faster - than the other areas of PC technology) is the primary motivation for this project.
Accepts full-sized ATX power supply: While smaller power supply units are available, they are typically more expensive and/or deliver less peak power than full sized units.
To deliver portability, trade-offs were chosen based on features that are underutilized (or not used at all) on most modern desktop PCs.
Some ATX expansion slots will not be usable: While the primary slot closest to the CPU will be accessible to install a GPU, the remaining expansion slots may not be usable. This should be OK as those slots typically go unused due to modern motherboards integrating many functions (audio, Ethernet, USB, etc.) formerly performed by expansion cards.
No 5.25" bays: Floppy and optical drives have fallen out of use.
No 3.5" bays: Floppy drives have long fallen out of use, and spinning platter hard disk drives (HDD) are fading out in favor of solid state drives (SSD).
Few, if any, 2.5" bay: SSD capacity has grown enough that a single SSD can meet the storage needs of most users. Though with the growing popularity of the M.2 form factor, the 2.5" bay may sit empty. Alternatively it may be employed for a laptop sized HDD as secondary storage capacity.
No auxiliary cooling devices (fans/radiator/etc.): Power efficiency of desktop PC components have made great strides in the past few years, producing far less waste heat. The cooling fans built into individual components are sufficient as long as there are enough vents for air circulation.
Also:
No PCI-e riser/extender: There are several methods to decouple the PCI-E GPU from the motherboard, which will allow far more flexibility in positioning those two components relative to each other. It is, however, an extra variable (Buy the known good $85 ribbon cable from Digikey, or roll the dice on $7 from Amazon marketplace?) and an extra cost I wanted to avoid.
---
Pages describing specific design considerations in building this project:
Read more »