This Lidar is using triangulation method for measuring distance to an objects. It can be shown by this picture: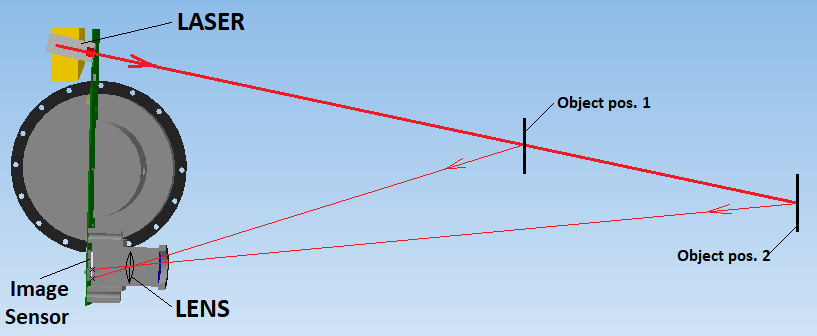 Laser light is reflected by some object. Lens get part of that light and create an image of the laser dot at the image sensor (TSL1401). It can bee seen that the position of that image depends on distance to object.
Current Lidar parameters:
5 scans/second;
180 measurements per rotation (2 deg angle resolution);
Maximum distance - 4 m;
Measured accuracy now is - 5 cm at 2 m, 10 cm at 3 m (I hope that it can be improved).
I suppose that the price of all needed parts will be near $35 ($30 without interference optical filter) - without delivery price.
P.S. Sorry for my bad English - I am from non-English speaking country.
Video with testing this Lidar with Hector SLAM: 
Another video:
.