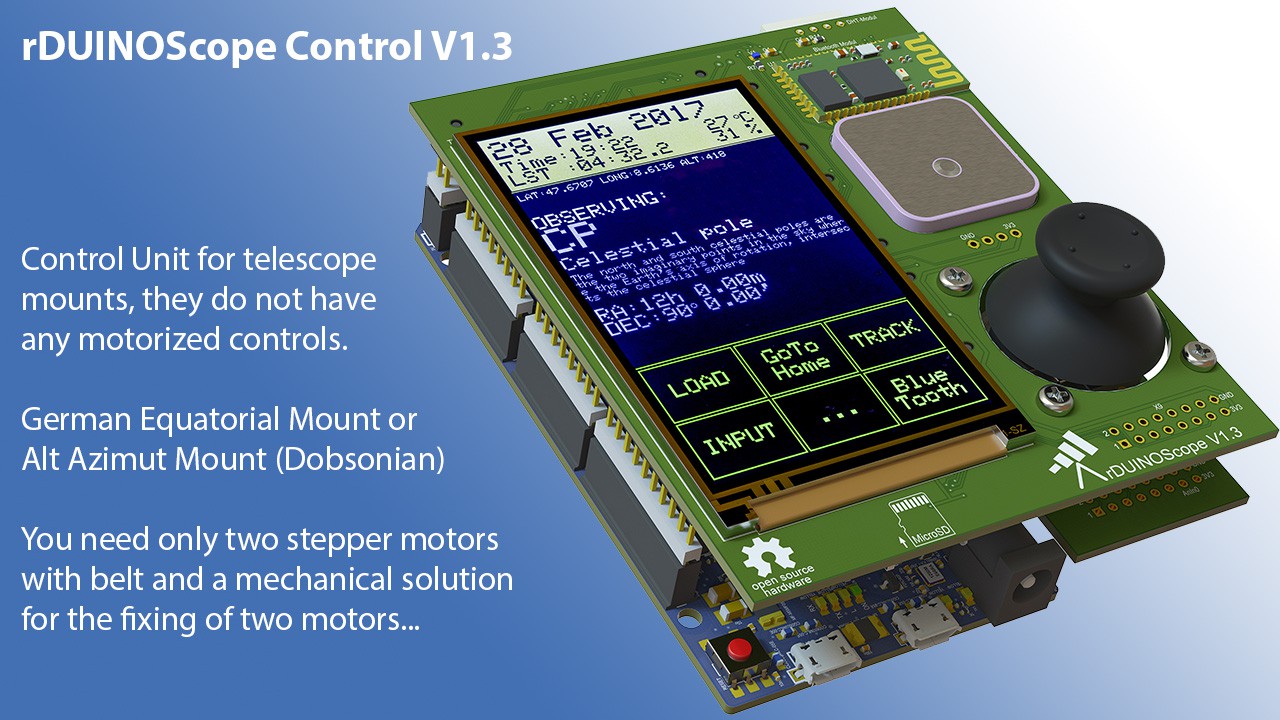 The new enhanced Motor Driver is reloaded...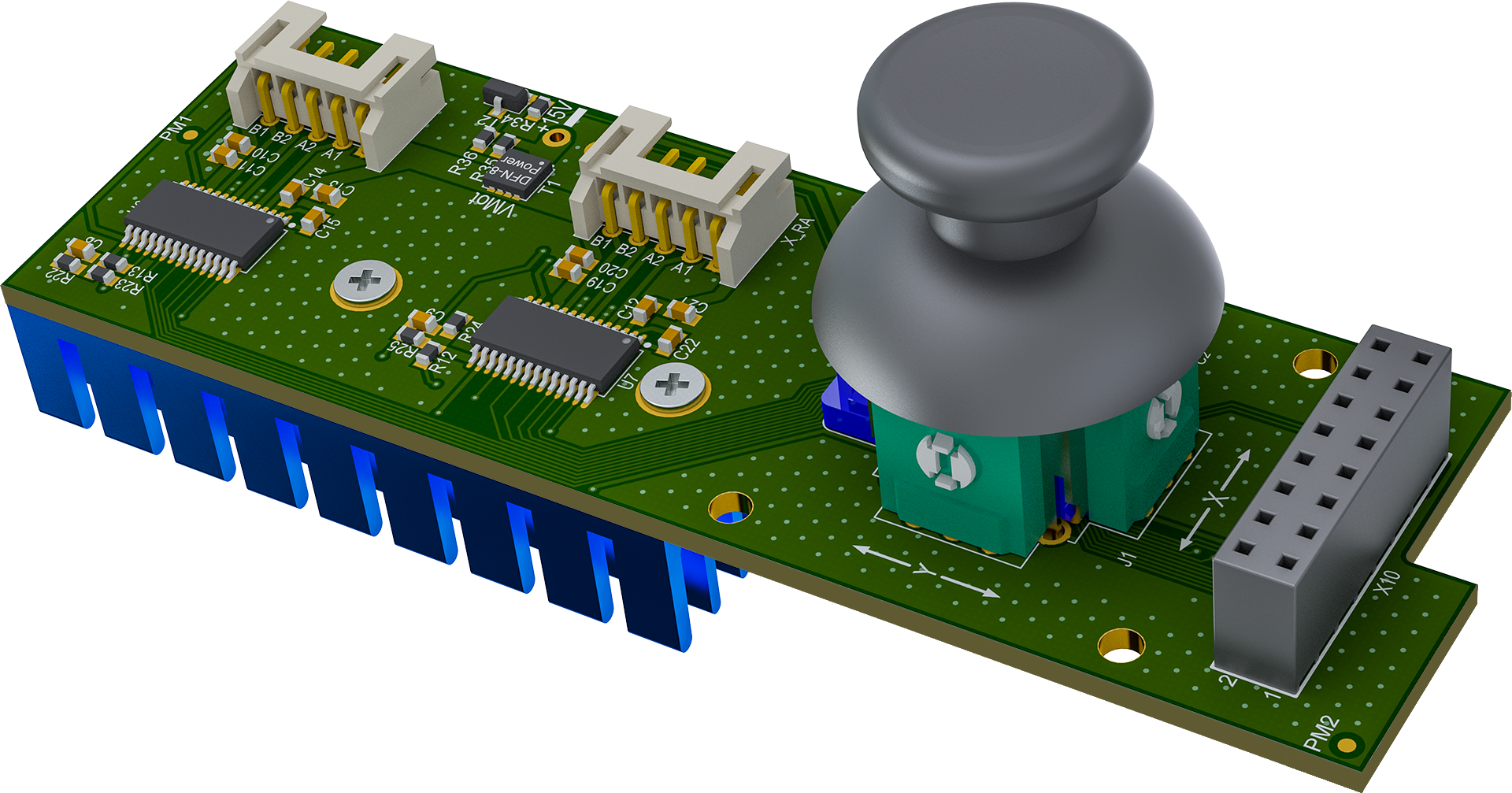 _______________________________________________________________________________

The enhanced Version V1.4c is finished and can ordered in 3 weeks!
The enclosure is only a prototype and can ordered some weeks later...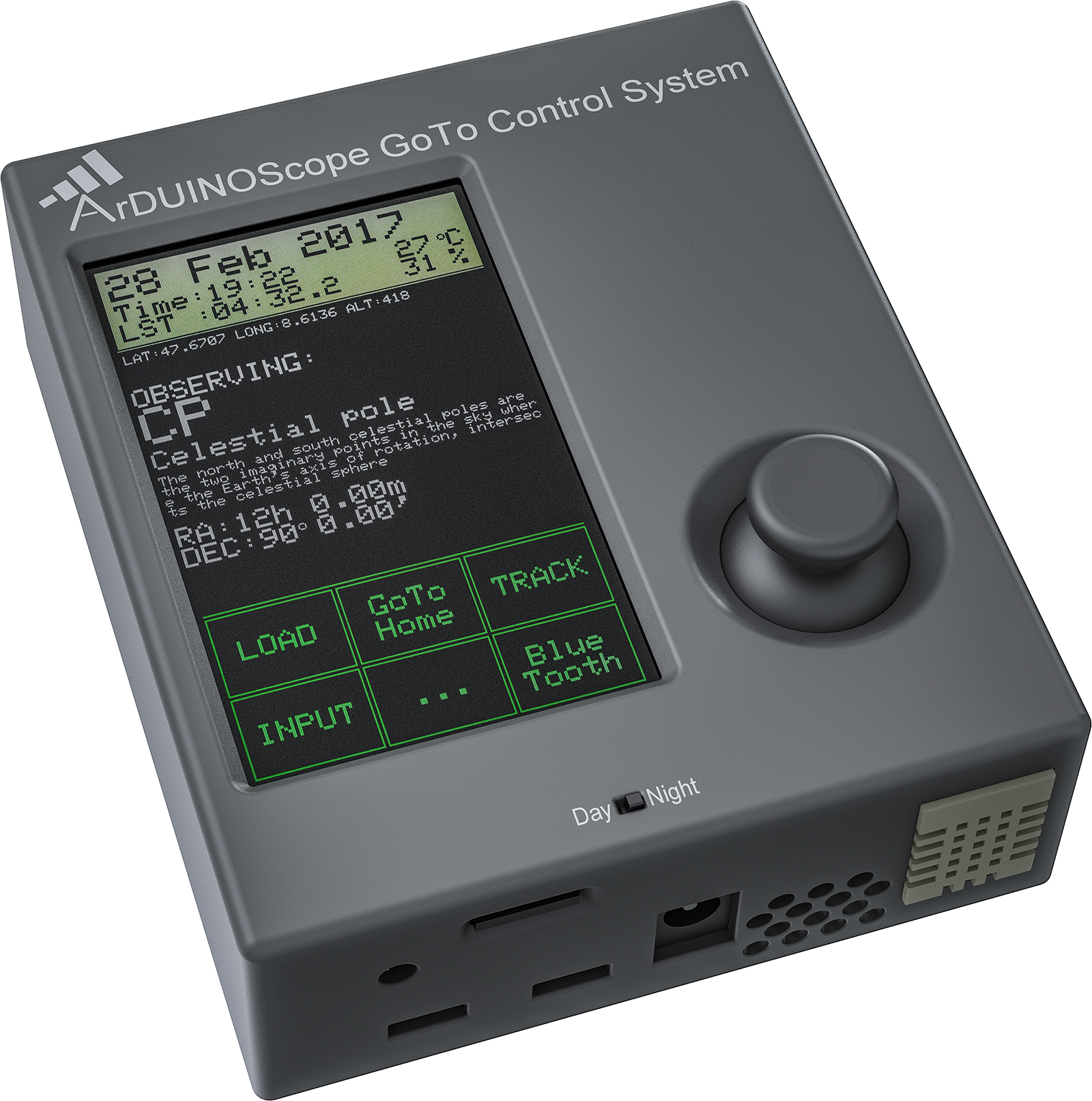 _______________________________________________________________
The next Version V1.4.1 brings some more enhancements, like new Joystick with high accuracy digital intrface for a very precise manual aligning of your Telescope!
The whole height of the device will be only 28.3mm! 
The bottom side of the housing is made of 1.5mm aluminum and is used as heatsink for the motor drivers!
It could be operated without a fan...
This Version is planed to finished and could be ordered, probably at the end of this year.
The price for the assembled and tested Controller, without enclosure cost $205 including the shipping costs.
For the Version wiht enclosure, the price is not fixed yet. Some Users could make it with 3D Printing.
It would be 3D printable and the STL-Data can be downloaded here.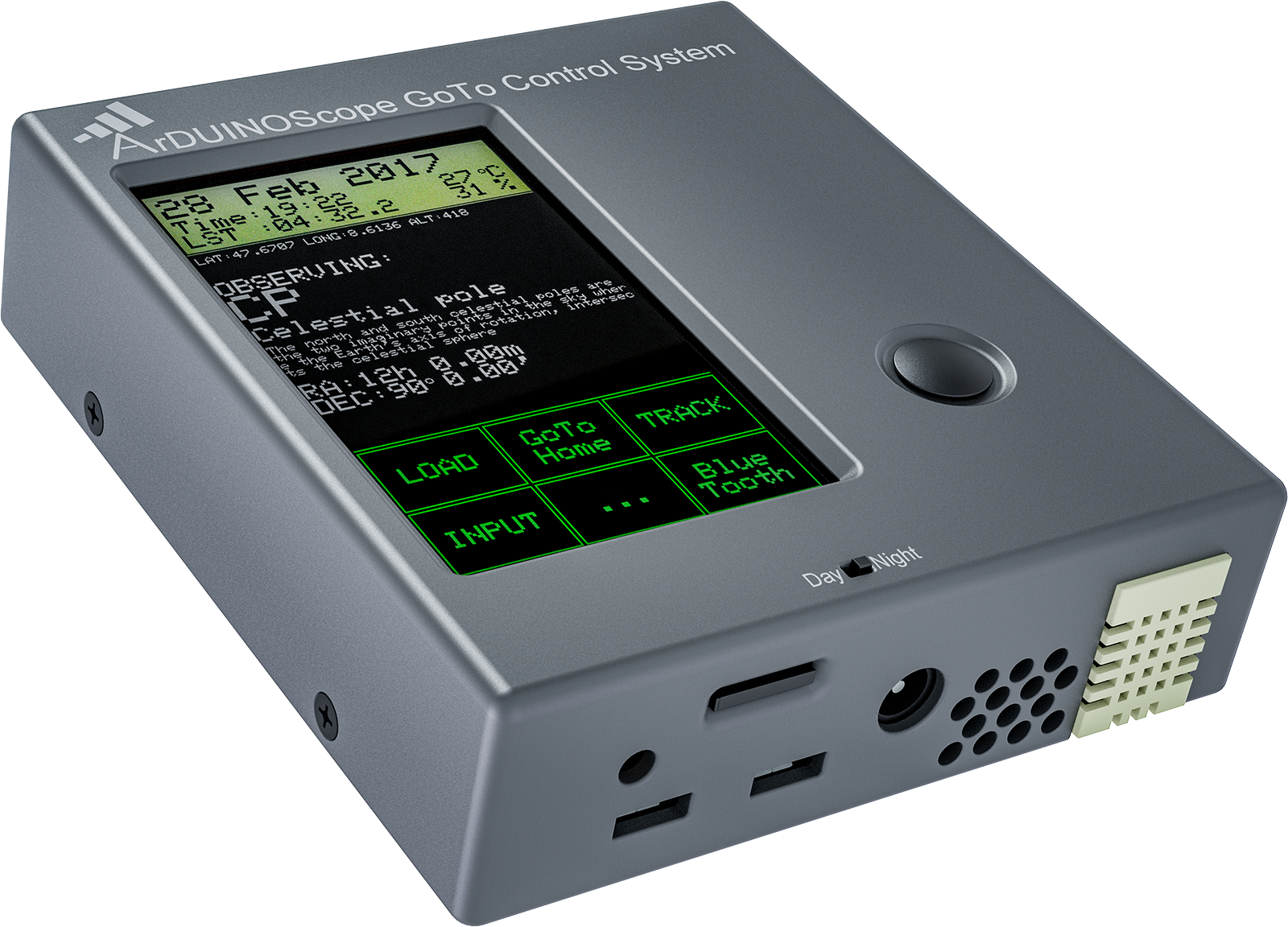 ________________________________________________________________

This hardware design is for the open source project of "rDUINOScope", designed by
Dessislav Gouzgounov (Bulgaria) and with helping of community of over 200 members!
The whole Project Home is here: https://hackaday.io/project/21024-rduinoscope

The newest Controller V1.4c can be ordered here: http://rduinoscope.byethost24.com/kits.php
It is assembled and tested and will be shipped without Arduino DUE and without Motors.


The "rDUNINOScope Control V1.3 (or newer) Unit works only with Arduino DUE or compatible Boards and the "rDUINOScope" Software!

The Stepper Motor Driver section is designed for max 1A / phase (2A / Motor).
The Driver (Texas DRV8825) is configurable with up to 32 Microsteps. It is changed from DRV8846!
No external Heatsink needed, beacuse the PCB has the same function and it is big enough.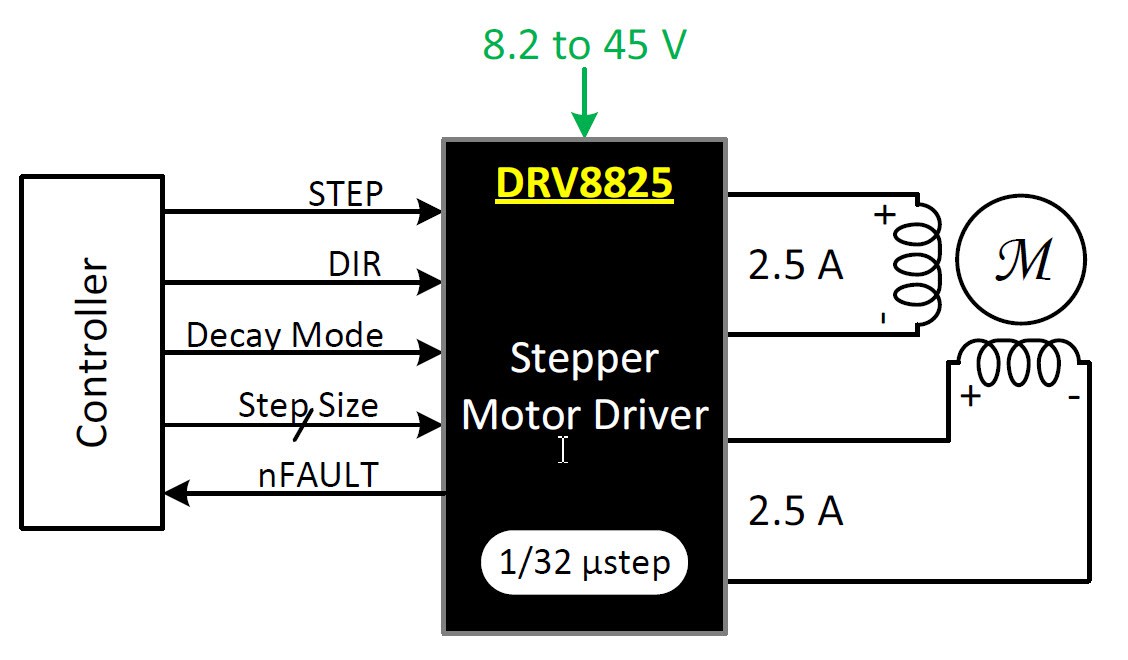 My tests have shown that, in my case, 1A / Phase is sufficient for NEMA 17 stepper Motors.
If we need more Motor Power (NEMA 23/24) then we can connect a "Bosst-Stage"
for up to 4-5A / phase!

ATENTION !!!
Never disconnect any motors, so long the driver board is powerded to 12V!
The motor driver chips could be demaged (burned), see the picture below!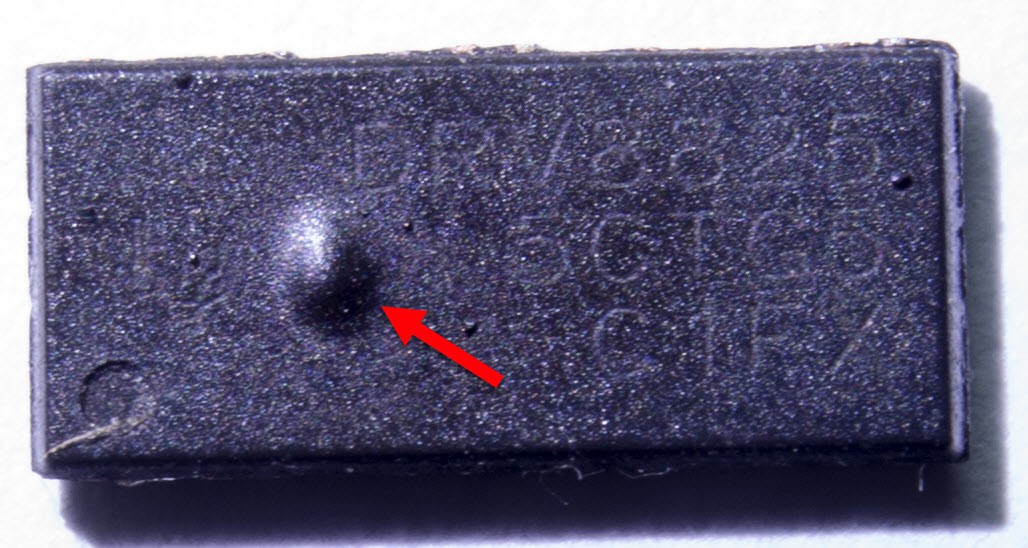 This system is designed modular, we can very easy change the Motor Driver Unit to other Driver like TMC2660 with up to 256 Microsteps, SPI control and higher Motor current, thus we get many Arduino Ports free for new Hardware control...

The Full-HD Videoclip ist here:

rDUINOScope-Control-V1.3-1080p.mp4
The initial and the current Version 1.4c are Open Source Hardware and probably the 1.xx Versions at all.

From the Version 2.0x we will sell it only as assembled and tested Hardware, because of high complexity.
It will be a Standalone Version with own Processor, without Arduino or any external Modules.
One PCB in a case without any cablel, because of Wireless controlling the Motors and other Hardware!
The Controller runs with a Lithium Cell, (3700 mAh) and it would working over 9-10 hours.
For the two Motors we need an extra Power Stage with 15-20 Ah for the same Time.

The Version 2.0 and higher, will no more Open Source, it is a Comercial Harware and can ordered only by me.
This High End Controller brings several new functions like Auto Guiding and multi channel Wireless for connecting to Home PCs, Notebooks, Tablets and Mobilephones.
The new Highend Controller comes with 5 Inch IPS Touchscreen with 800x480 pixel resolution.
I'm planing two different Controller. One without own Display that can only using with Notebook or PC.
The second Version is a Standalone with 5 Inch Touchscreen. Both Versions will be Cable free!
All this needs lot of design Time and it could be probably finished, at the middle or at the end of the next Year...