For the 2015 Hackaday Prize:
I have had so much fun and encouragement from Hackaday this year! Thank you so much for your time!

System integration:
More of the original system design details are in the System Design Considerations project log.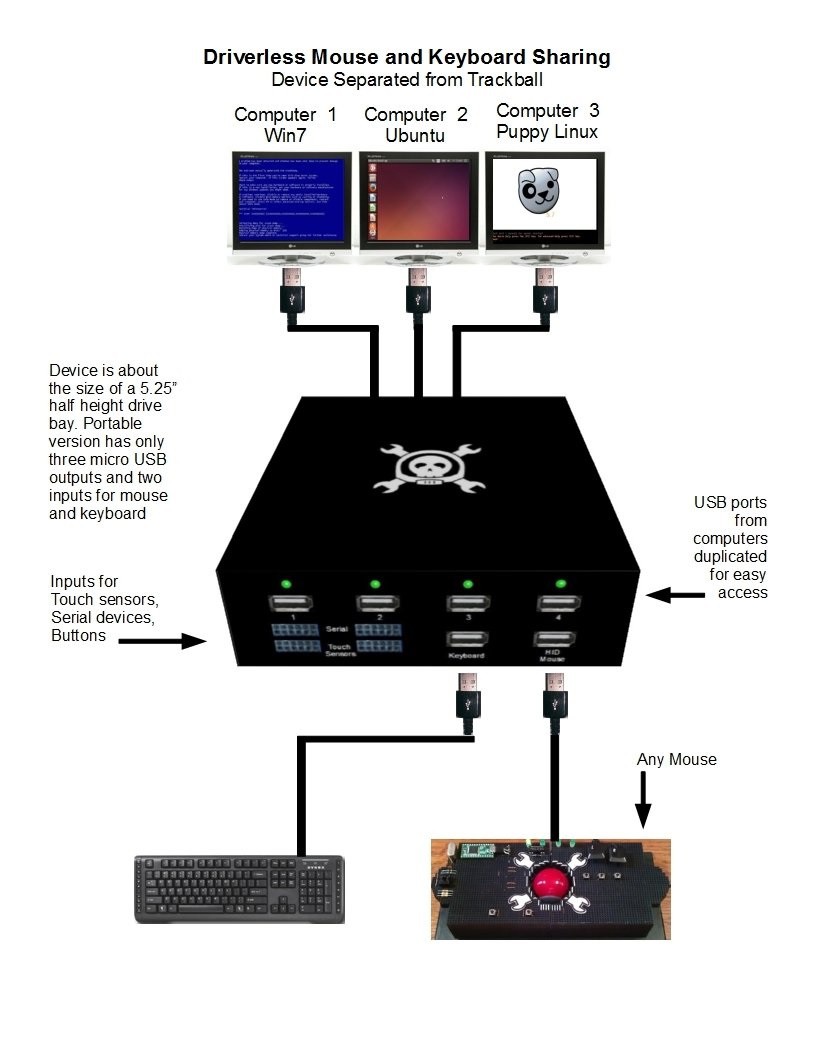 Whats Working:
USB Host Shield, Teensy 3.1, and a Teensy-LC connected to two computers.

Where I would like to be:
I would have liked to been ready for the Best Product contest, but a wide variety of setbacks kept me from sending a prototype this year.
There are some very short videos, linked on the left side, that show what I have working so far.
A detailed description of what is working is in the I2C Challenge project log.
A list of credits and links is in the USB Host Shield with Teensy 3.1 credits and links project log.

---
Project Logs: Table of Contents