Version 2 parts soldered :)


more powerful DSP and ARM + memory ( underside )

ADC and DAC cards are now plugin BUSA & BUSB

On board ARM debugger on underside of board.
only 1 x uSD card because I ran out of DMA capable pins on the STM32F7
but have since discovered if I use a different revision of the chip without DSI
there are more pins available for second uSD card for recording redundancy.
JTAG
SPI is for analogue pre-amp control
BT for BT module
I am now working on DSP mixer design for new DSP chip & firmware
to be done:
redesign analogue back plane for pre amps and driver cards
design the AES3 IO card option
think about what kind of file system I should use for recording. currently FAT
10x10cm

PROTOTYPE 1 below here....
Its Alive !!! here's the 1st test recording :)
https://soundcloud.com/benbiles/bbbox-proto1-recording-48khz16bitwav
Its just 48khz 16bit stereo WAV. There are jumps from incorrect clock timing and there is noise !!
BUT its the 1st recording :):):)

Soon it will be 8 channel WAV poly and 4 stereo mix tracks recording !!!
The bluetooth App does a lot more now also.
Need to get the LIBltc in there soon and try and add timecode.

I've moved on to using cards now on a back plane.
these pictures should speak for themselves :)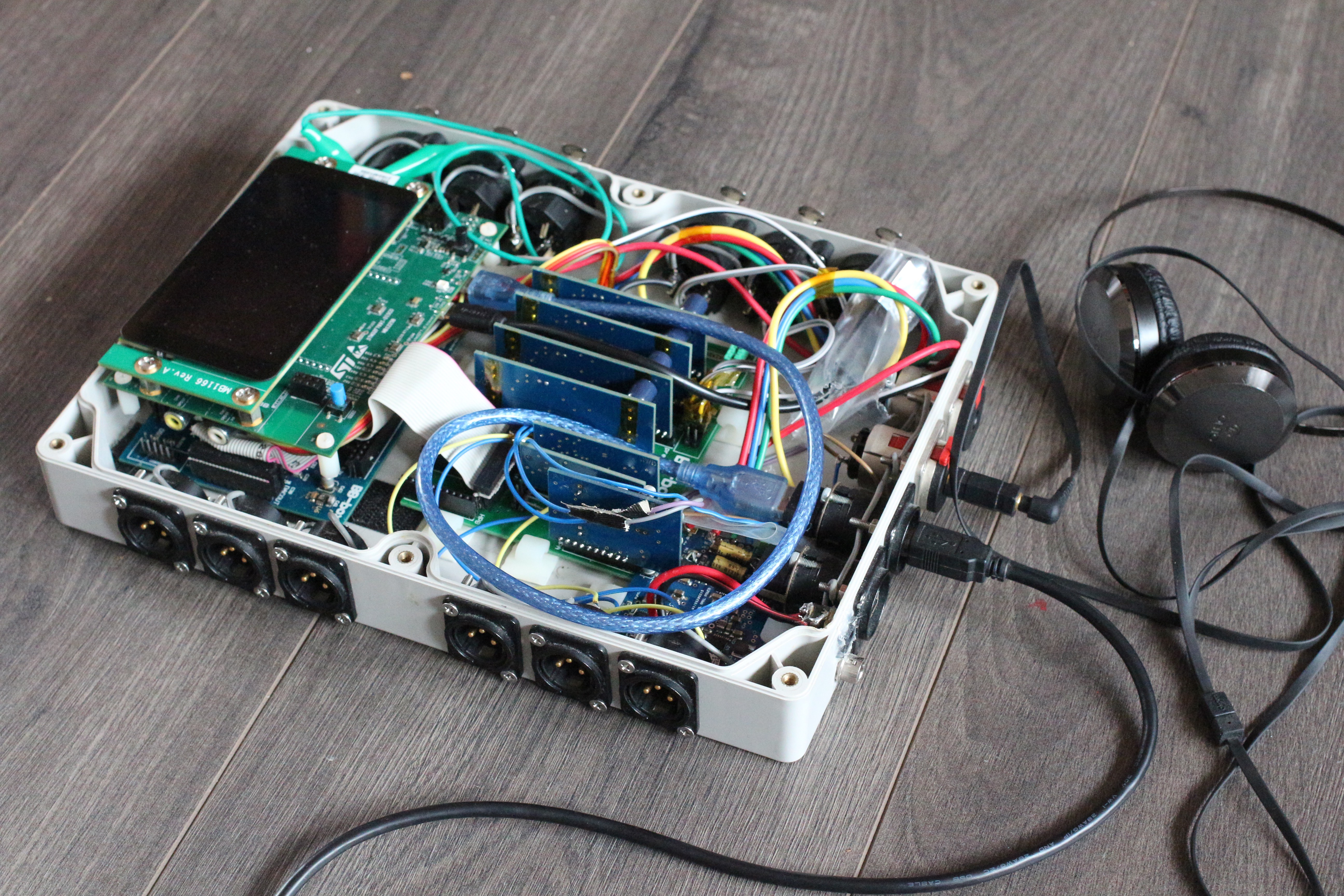 messy box of wires !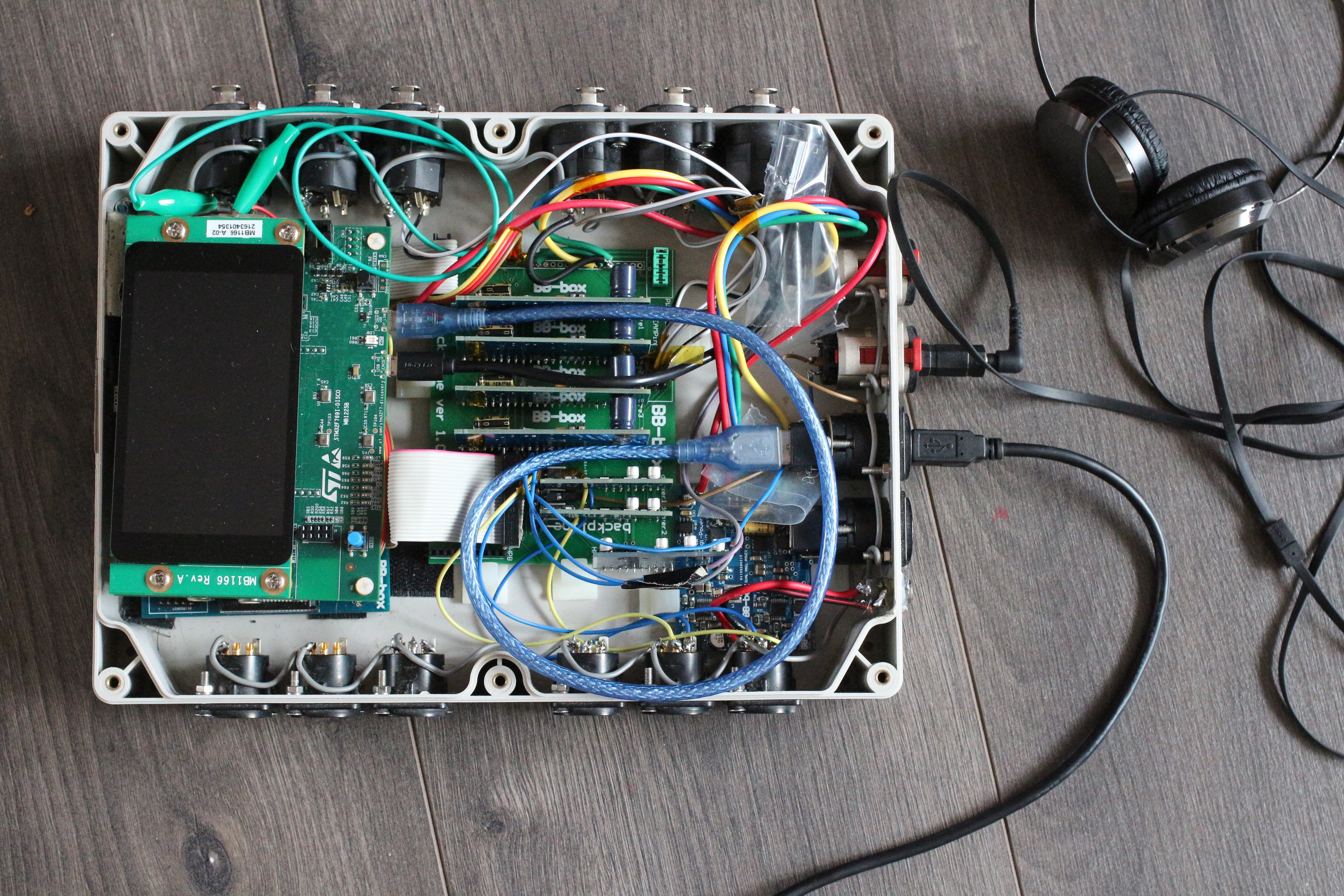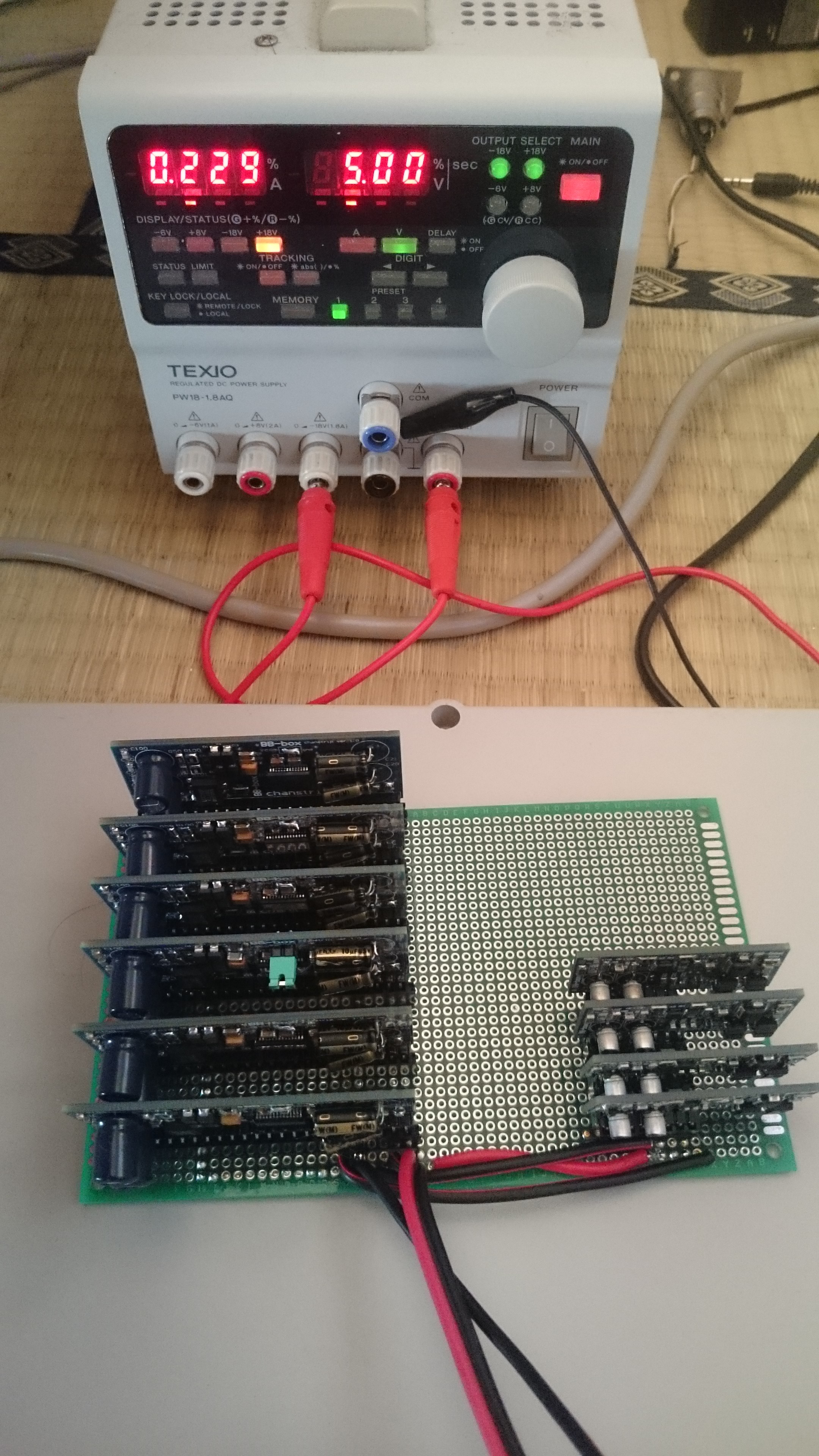 8 channel differntial analogue IO
16 digital audio channel serial I2S TDM IO

ADC - DSP - DAC
8 channel digitally controlled Pre Amp with Phantom power

2 x high end headphone monitoring outputs on individual mix bus.
DSP mixing, mix routing and soft knee compression filters EQ filters and effects etc.
All pre and post mix faders controlled over Arduino USB midi and blutooth app.
Shared Master clock over fanout buffer ( low jitter )

Its working :)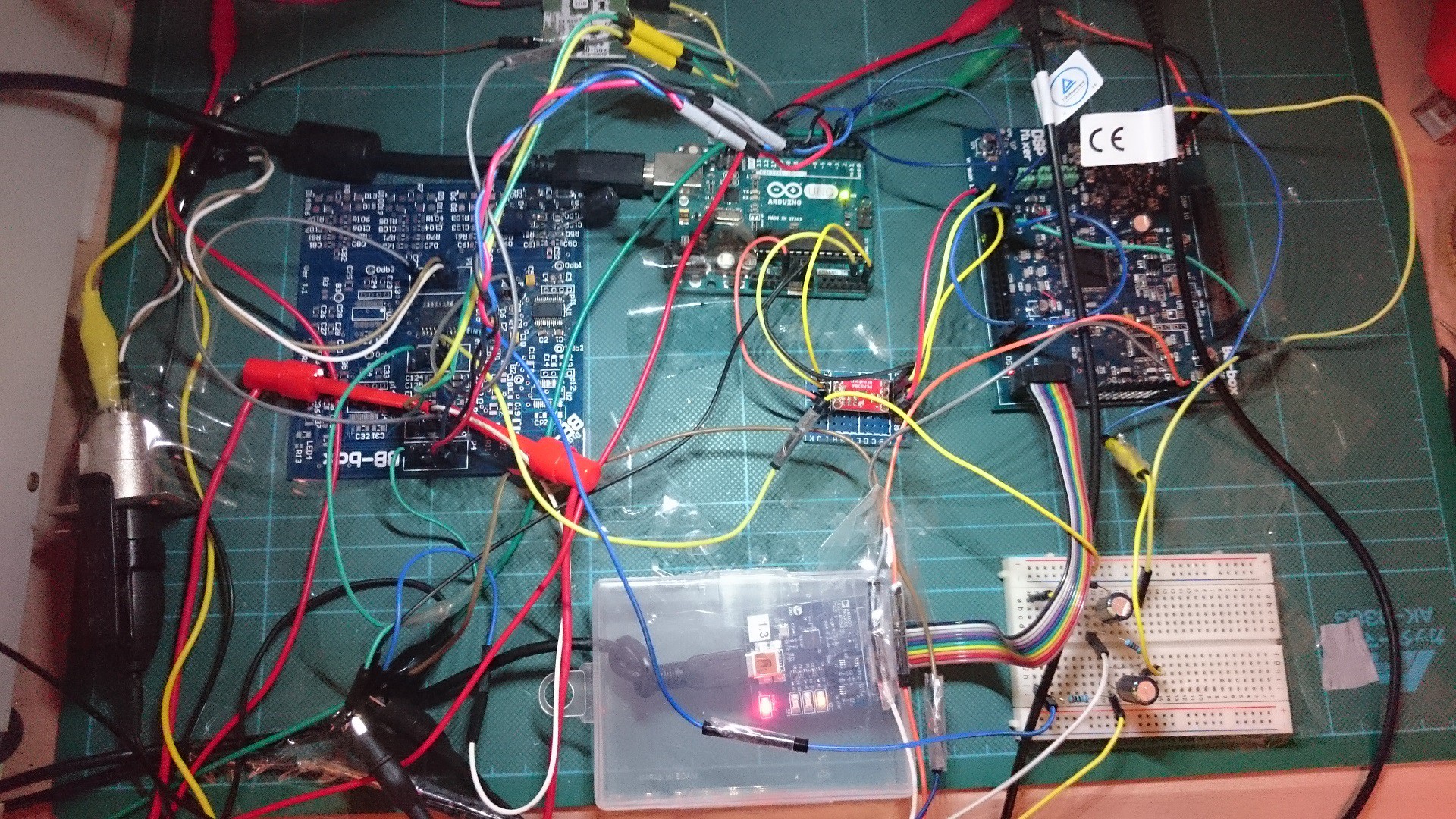 To be Done:
Multi channel audio recording on Arduino Due from I2S / DSD or TDM from DSP.
Timecode IO ports to the Arduino Due codec ( still to be working in my other Timecode project.
External Bluetooth controlled app and Glasses integration. ( This mixer will not have a screen )
Testing here the 4 channel digital controlled preamp pcb with Arduino USB midi control.
Also Testing of:

8 channel DAC controlled with the Novation Lauch Control USBmidi control surface.
code is here https://github.com/benbiles/usbmidi_multichannel_audio_mixer/blob/master/USBmidi_control_CS4385_DAC
I used the example software controled wiring diagram in the CS4385 datasheet and the DAC is very quiet adter boot. I need to figure out mutec pins etc ..
I use digital PIN 2 on arduino to make RST pin high to initialize the DAC.
the DAC takes the 5v from arduino or 3.3v from DUE etc just supply correct voltage to digital interface power on DAC.

I used these libraryss for USBhost and USBmidi.
the required USBhost version 2.0 library
https://github.com/felis/USB_Host_Shield_2.0
the required USBH_midi library by Yuuichi