new analogue board with isolated digi opto power switching for the preamps.
8 balanced 10 - 65db smaller preamp cards on 1.27mm headers ( phantom power and 0db line level ) 
4 transformer less balanced line drivers cards
2 x very high quality headphone cards.
preamp front end limiters
Voltage dividers + reference for +/- rail power protection
room for another IO card on digi board for AES3 or DANTE possibly?
Individual Timecode IO on BNC
2 x stereo headphones on separate mix bus
new mock up case with Digi Side off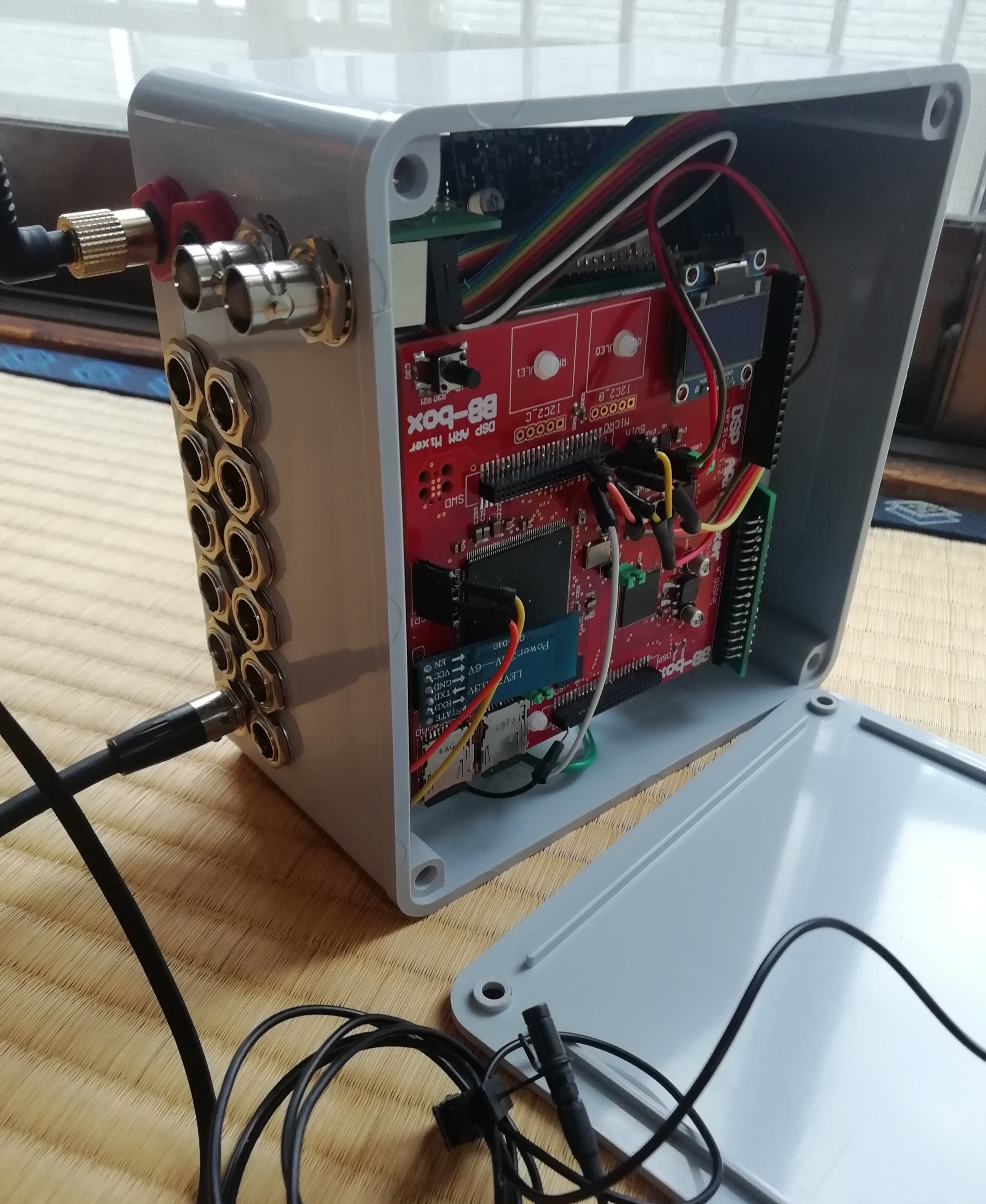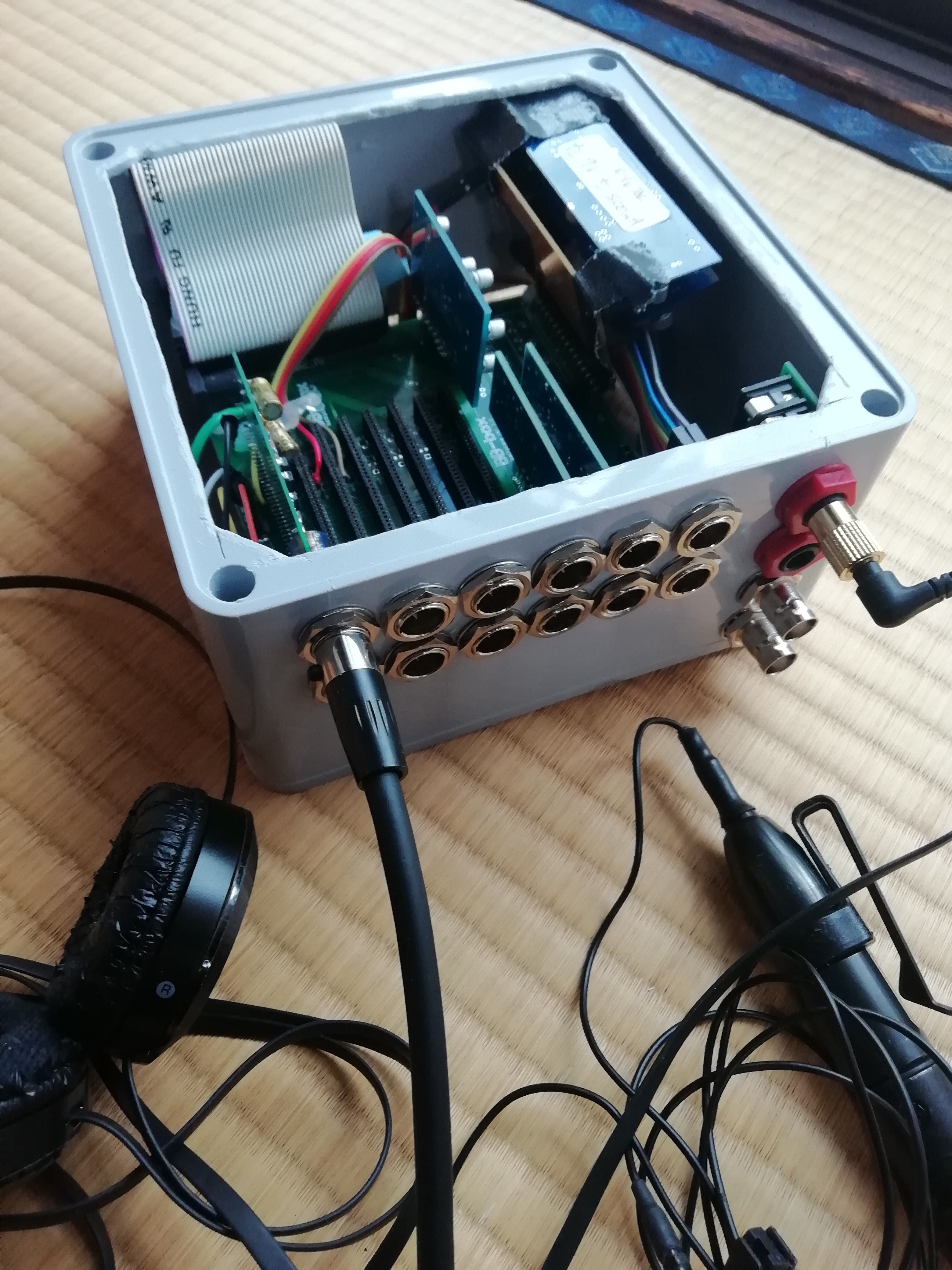 NEW ARM DSP DIGI BOARD
AVB gigabit ethernet audio
AES3 IO
USB C PC/MAC DAW connectivity
Timecode LTC IO jam sync
Dual RF modules for digital audio link to camera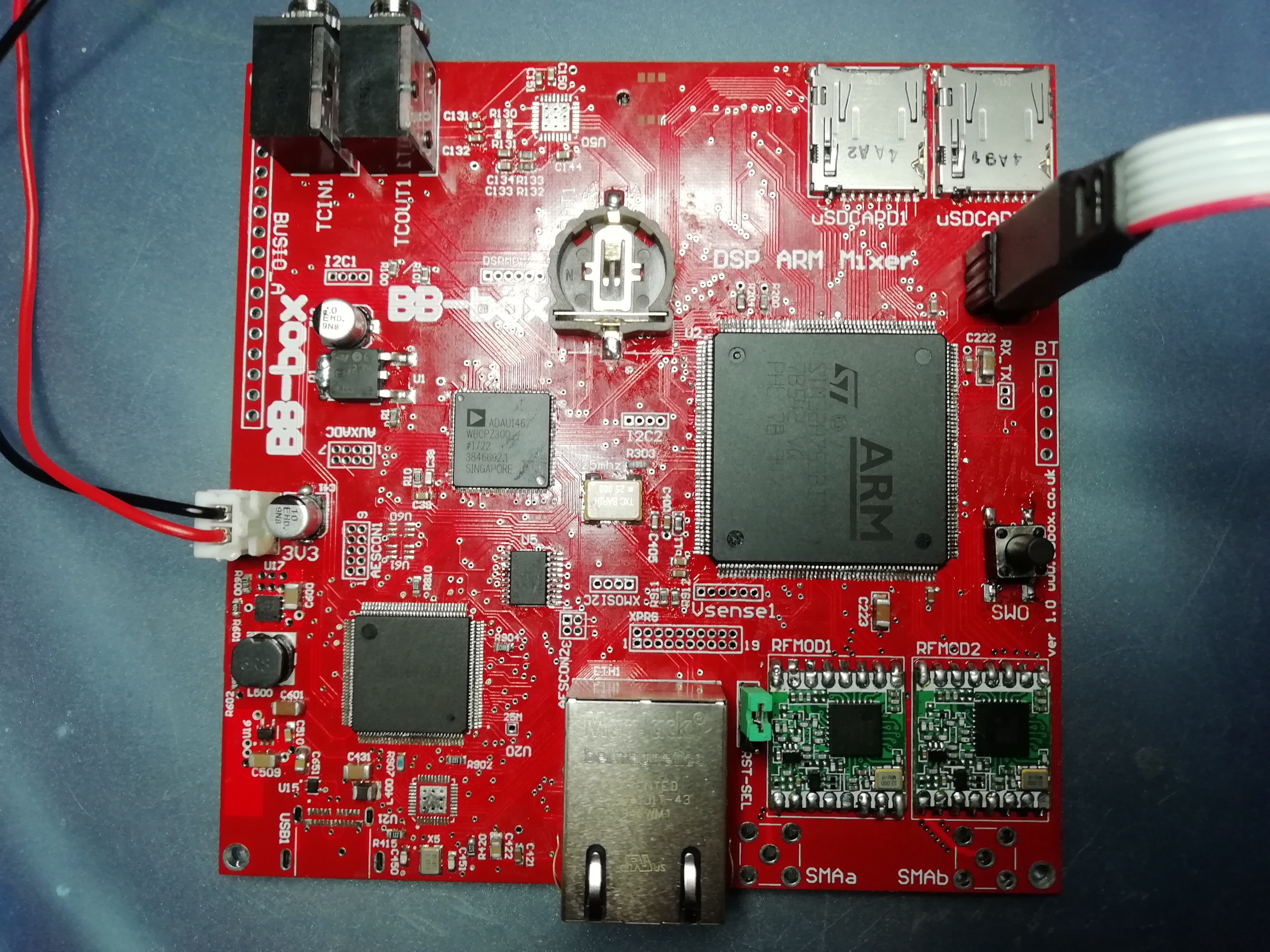 Its Alive !!! here's the 1st test recording for historic reasons :) 
https://soundcloud.com/benbiles/bbbox-proto1-recording-48khz16bitwav
here's a realtime audio meter input demo.

We have full wav poly recordings of different channel count working.
Playback currently only 2 channel but will work on playback of the 2 channel
mix embedded in the wav poly.
The bluetooth App does a lot more now also ! FX compressors LP HP filters etc.
Timecode to be added soon.
_______________________________________________________________
The very beginning , learning how to use SPI and I2C. I believe this ever worked :)