OLDER PROTOTYPE  NEWS , see logs for latest updates :)

NEW DIGI board in the box and running.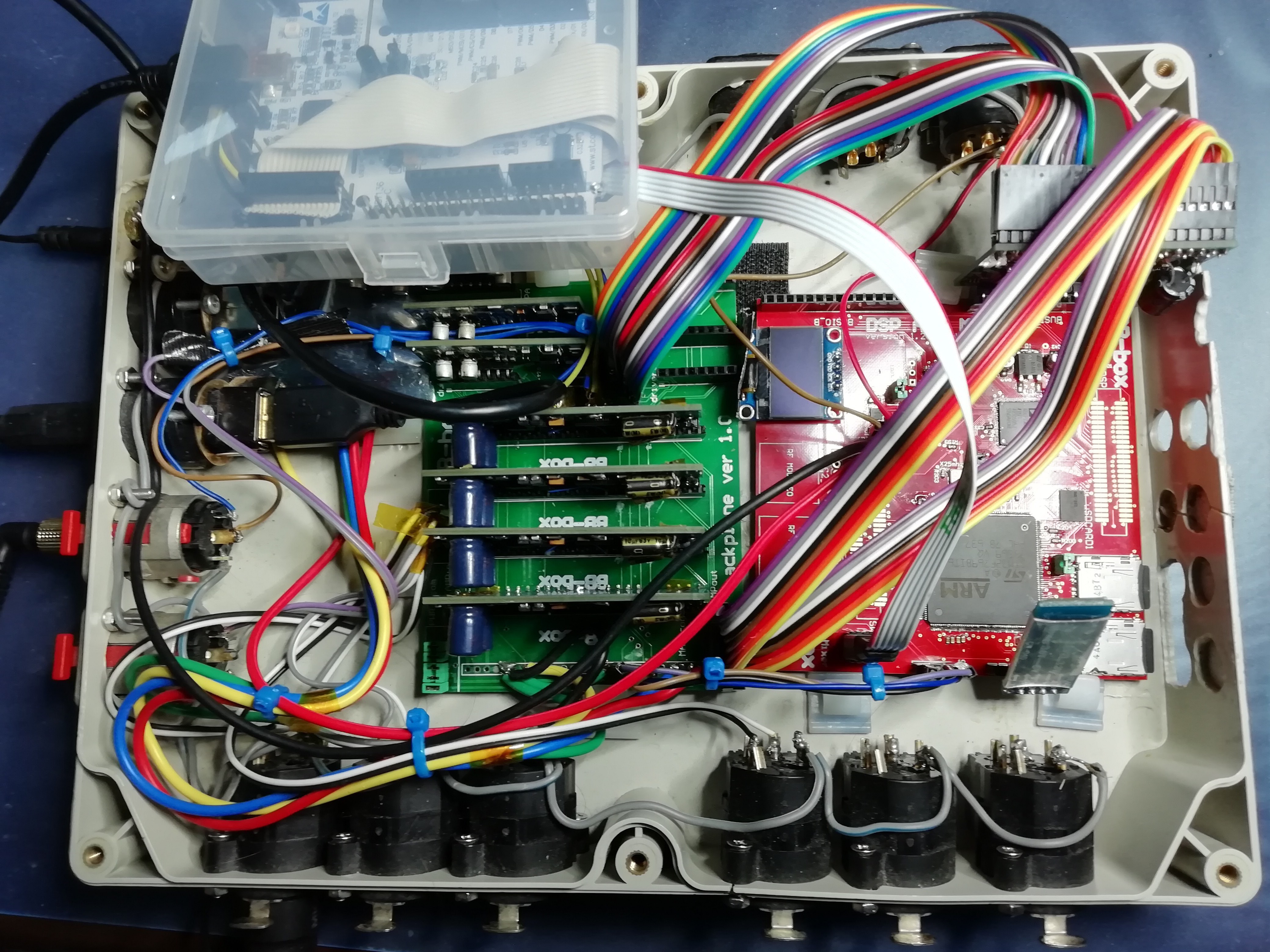 NEW DIGI BOARD , dual uSD cards :) 1" OLED for debugging.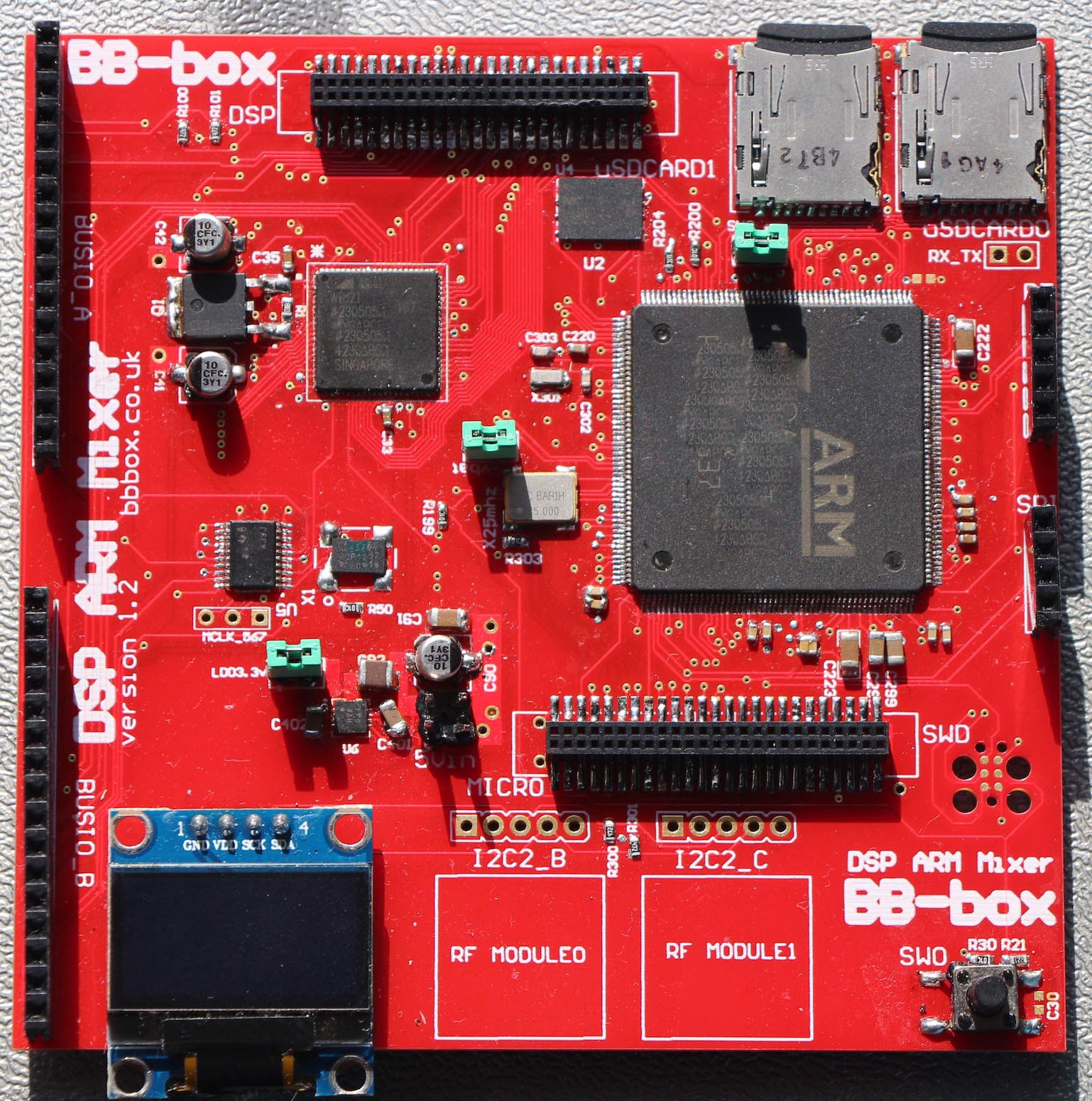 Its Alive !!! here's the 1st test recording :) 
https://soundcloud.com/benbiles/bbbox-proto1-recording-48khz16bitwav
here's a realtime audio meter input demo.

Its just 48khz 16bit stereo WAV. There are jumps from incorrect clock timing and there is noise !!
BUT its the 1st recording :):):)

Soon it will be 8 channel WAV poly and 4 stereo mix tracks recording !!!
The bluetooth App does a lot more now also.
Need to get the LIBltc in there soon and try and add timecode.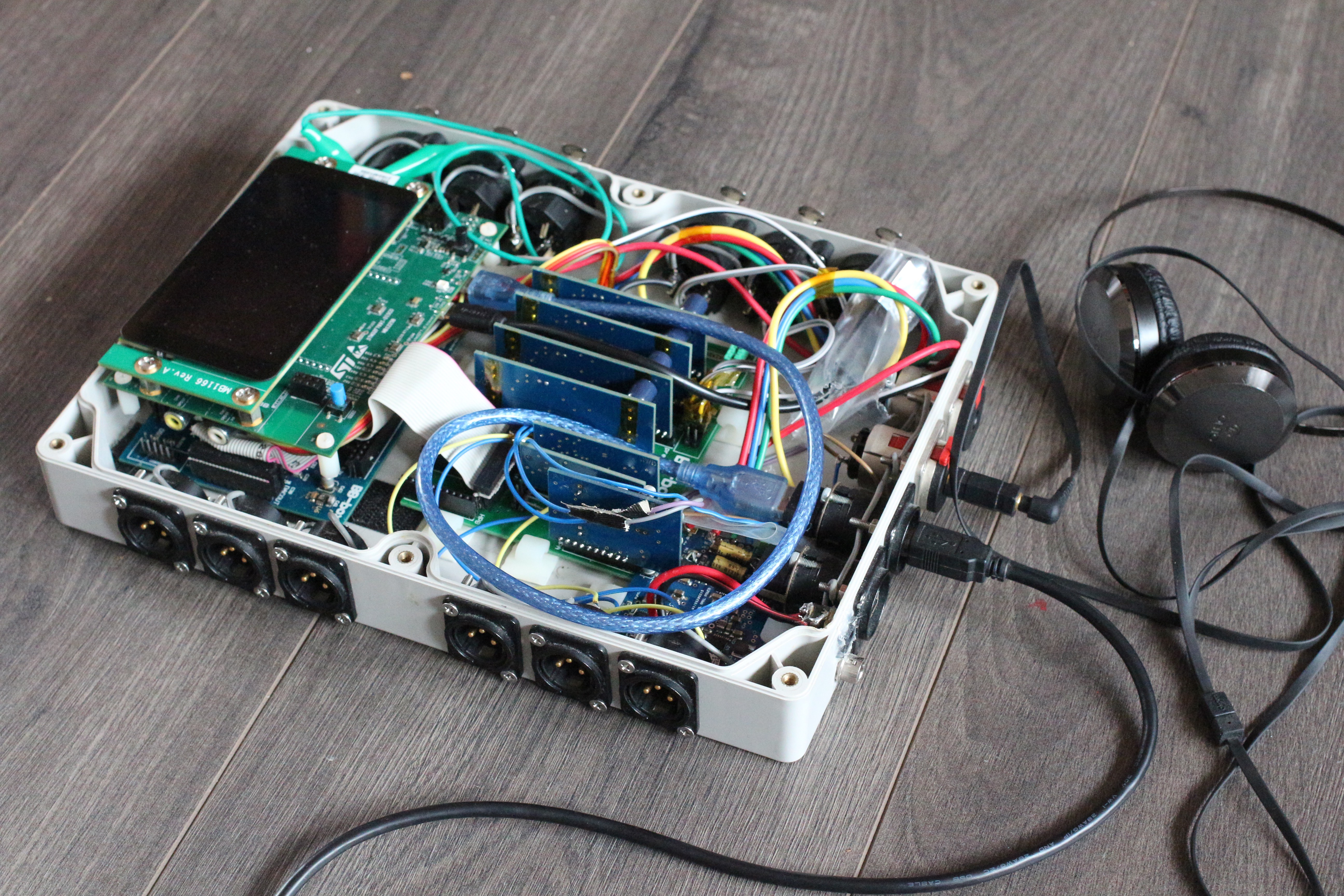 messy box of wires !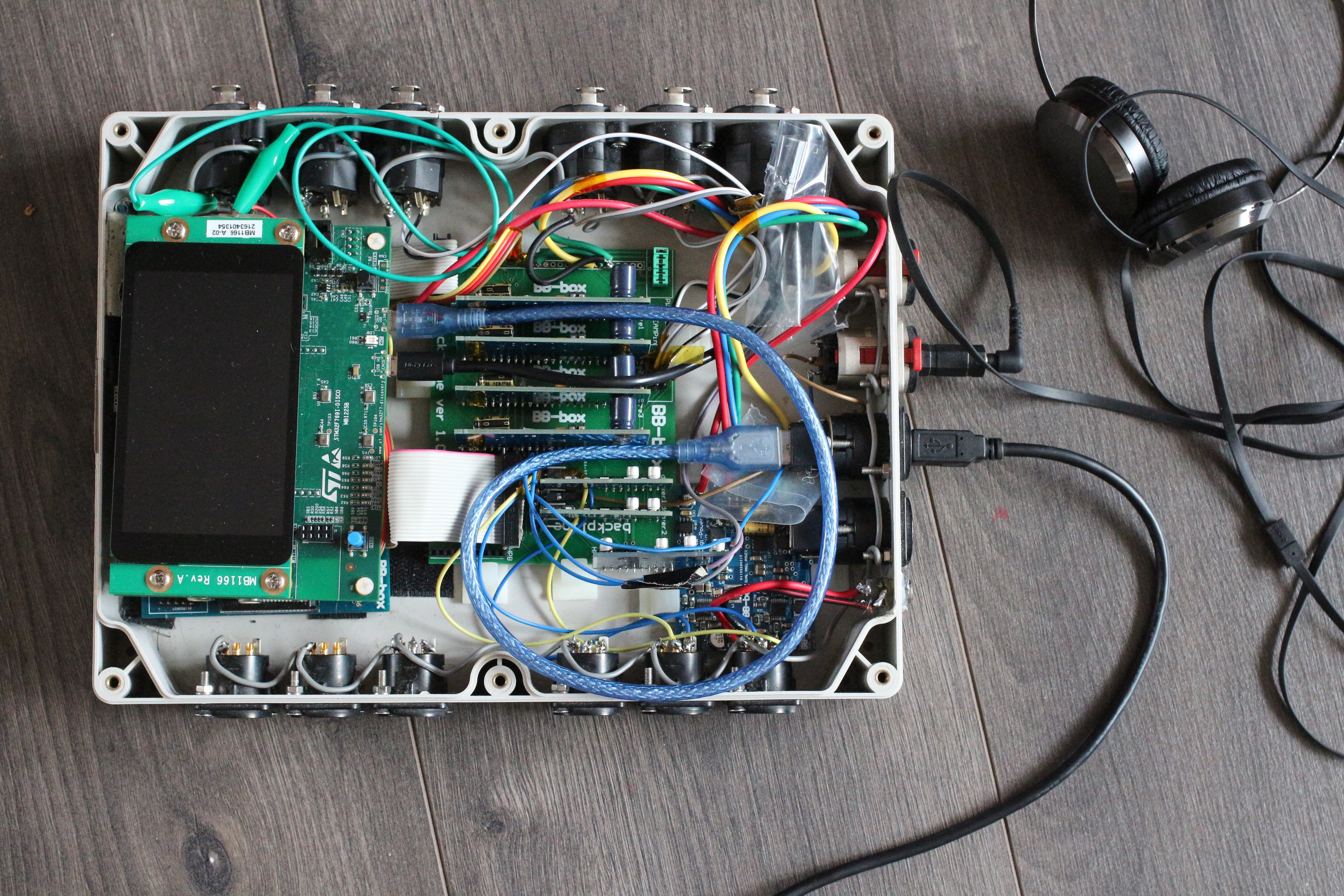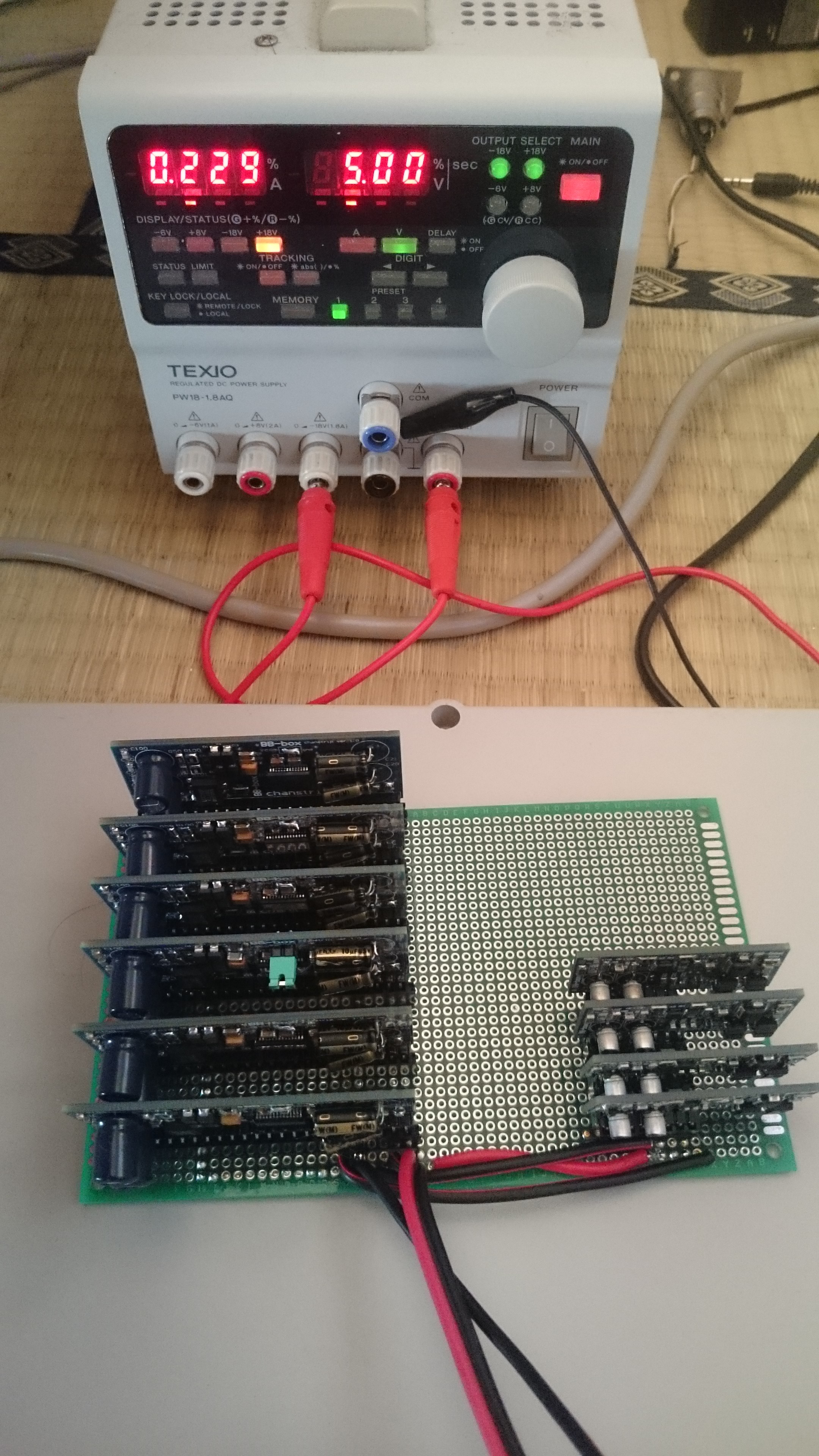 8 channel differntial analogue IO
16 digital audio channel serial I2S TDM IO

ADC - DSP - DAC
8 channel digitally controlled Pre Amp with Phantom power

2 x high end headphone monitoring outputs on individual mix bus.
DSP mixing, mix routing and soft knee compression filters EQ filters and effects etc.
All pre and post mix faders controlled over Arduino USB midi and blutooth app.
Shared Master clock over fanout buffer ( low jitter )

Its working :)
VERY EARLY DAYS ! I can't believe this ever worked !!!! :)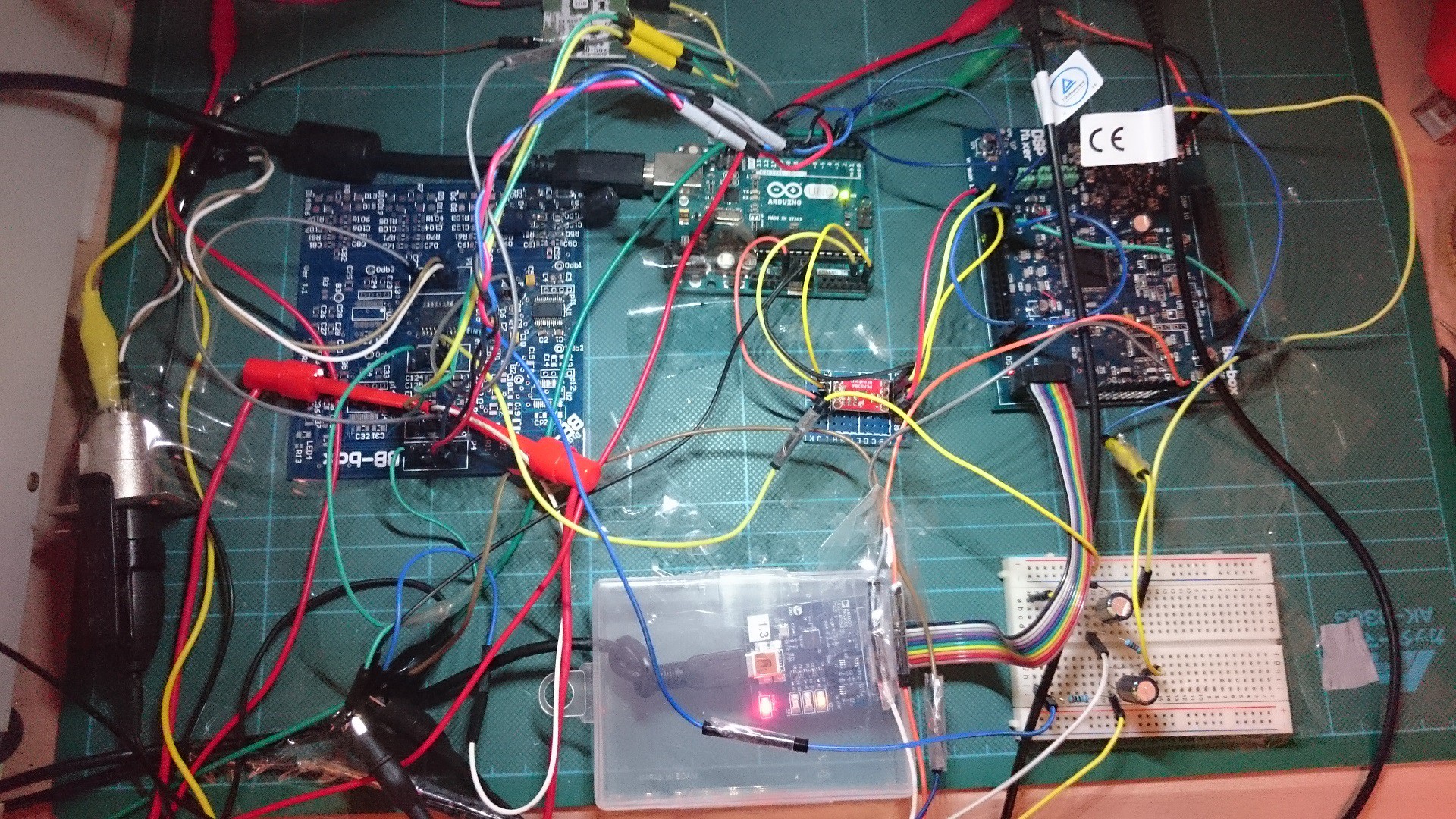 Testing here the 4 channel digital controlled preamp pcb with Arduino USB midi control.

VERY EARLY DAYS :)
Testing of:

8 channel DAC controlled with the Novation Lauch Control USBmidi control surface.
code is here https://github.com/benbiles/usbmidi_multichannel_audio_mixer/blob/master/USBmidi_control_CS4385_DAC
I used the example software controled wiring diagram in the CS4385 datasheet and the DAC is very quiet adter boot. I need to figure out mutec pins etc ..
I use digital PIN 2 on arduino to make RST pin high to initialize the DAC.
the DAC takes the 5v from arduino or 3.3v from DUE etc just supply correct voltage to digital interface power on DAC.

I used these libraryss for USBhost and USBmidi.
the required USBhost version 2.0 library
https://github.com/felis/USB_Host_Shield_2.0
the required USBH_midi library by Yuuichi