I wanted the oven to be/do/have:
small
transparent lid. I like to see what's going on in there
keep the amount of escaping galden as low as reasonably possible
galden that escapes the chamber should be trapped in such a way that it flows back to the heater
shouldn't look like a frankenoven
The implemented design resembles the idea outlined in this diagram: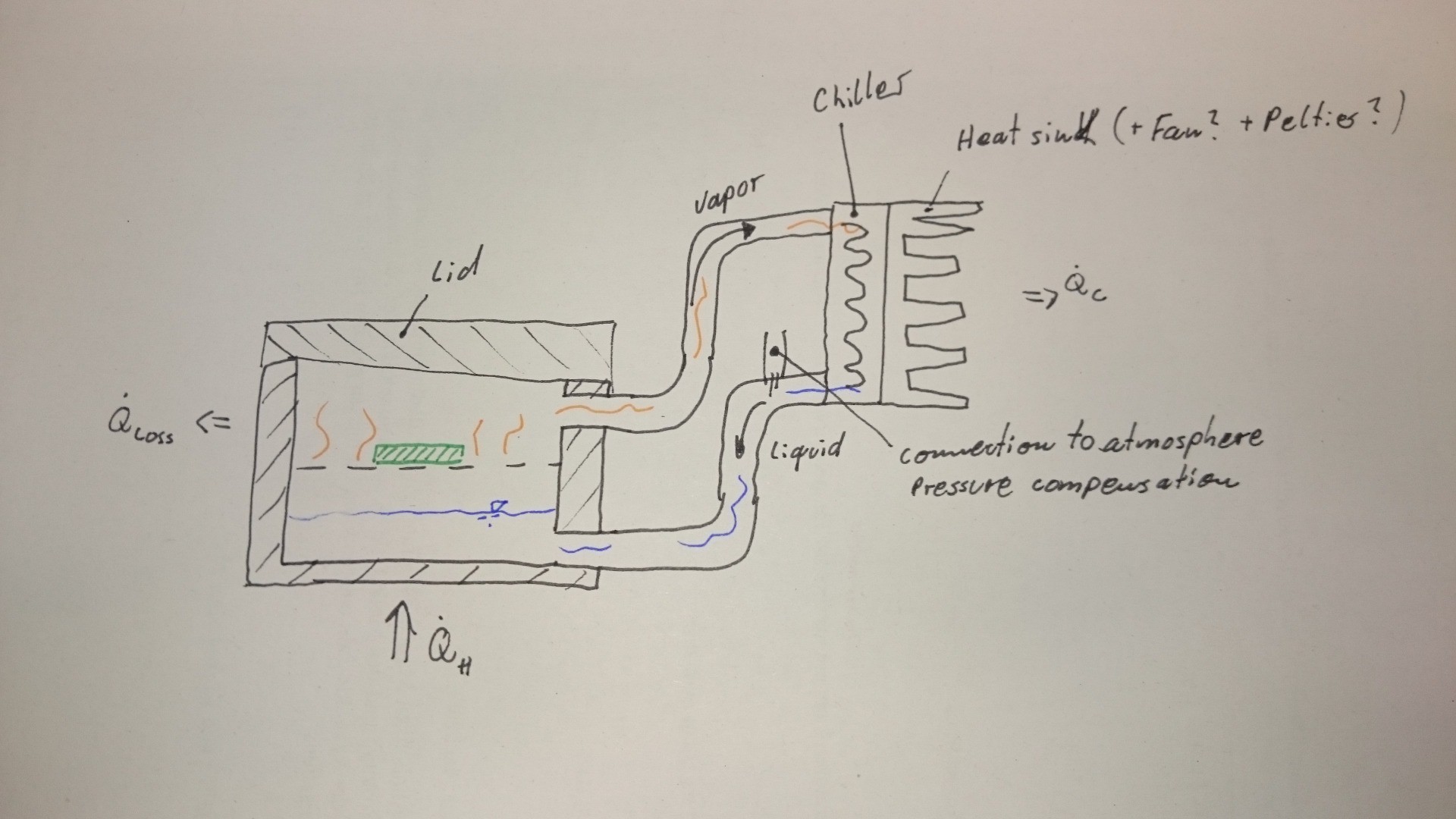 Evaporated galden can flow to the external chiller, where it is cooled down by convection (forced convection on the inside and natural convection on the outside). The chiller is simply a piece of wound steel pipe with brass fittings brazed on: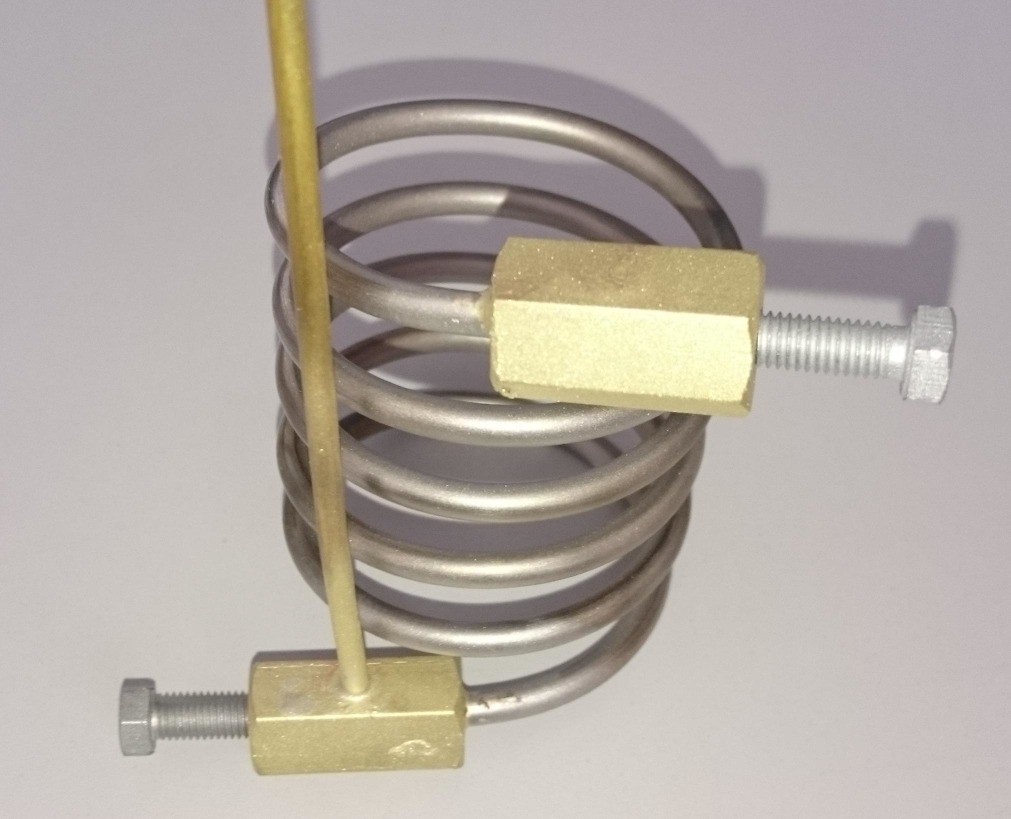 This is the base with chamber, heaters and insulation:
Final assembly with lid, tubes between chiller and chamber, and electronics box: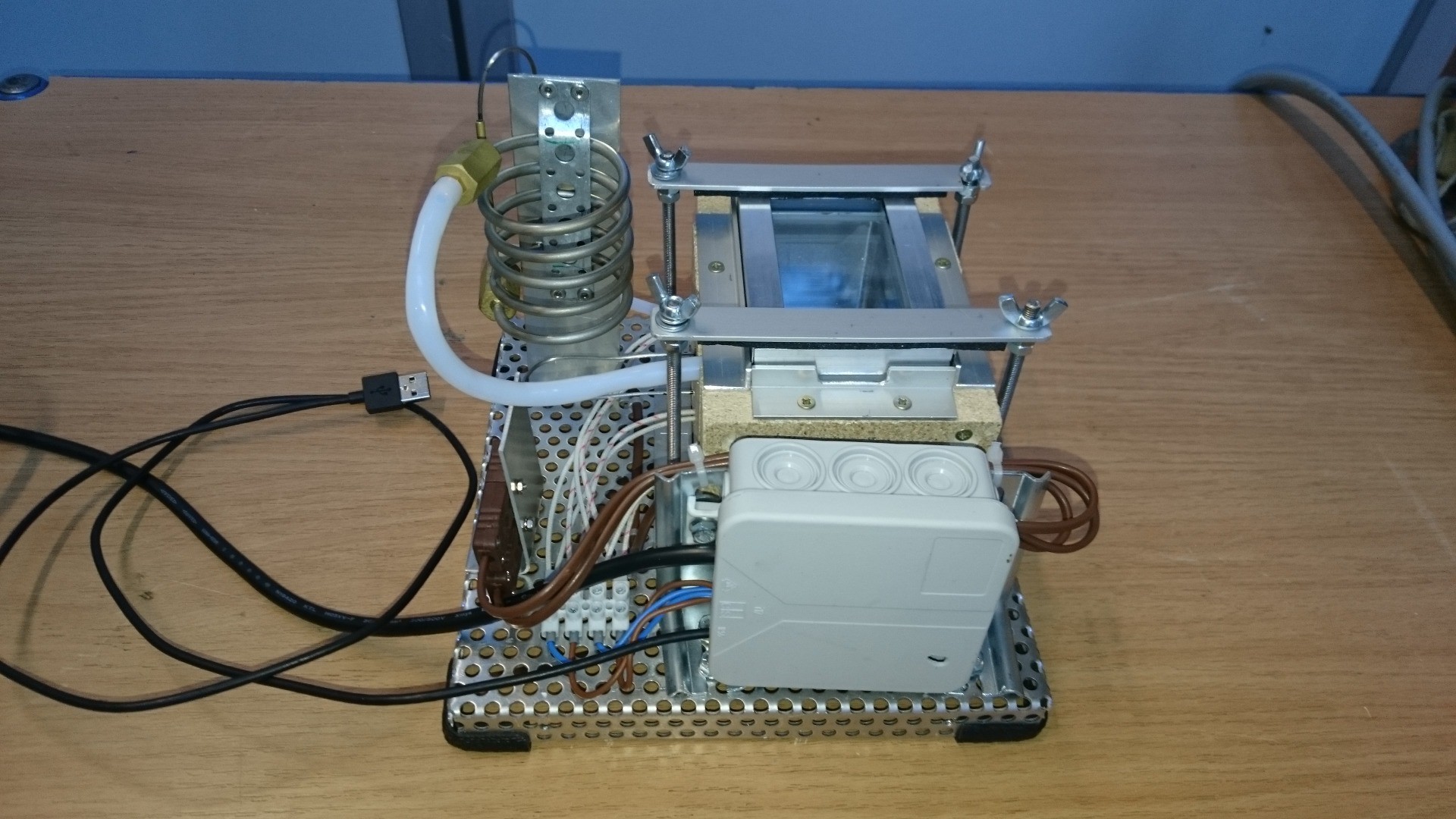 The whole thing will have some heat losses through the lid and insulation, so some of the evaporated galden will flow right back along the walls or through the vapor tube. Galden that evaporated above the heaters will not flow through the liquid tube because there is no driving force in that direction; the evaporated galden will be driven upwards by buoyancy instead. If the lid does a good job at sealing the oven, I'll also need a pressure compensation between the oven and the atmosphere, which should be on the liquid side.
While galden evaporates, the chiller has to dissipate the amount of heat that was needed to evaporate the galden. While that is the case, the oven has a cozy reflow temperature that matches the evaporation temperature of the galden.

Of course, I also needed a GUI. I chose Qt for that because it now has a serial port class, which makes the code quite portable. It's not finished yet, but it will eventually end up on github. Here's a screenshot of an earlier version: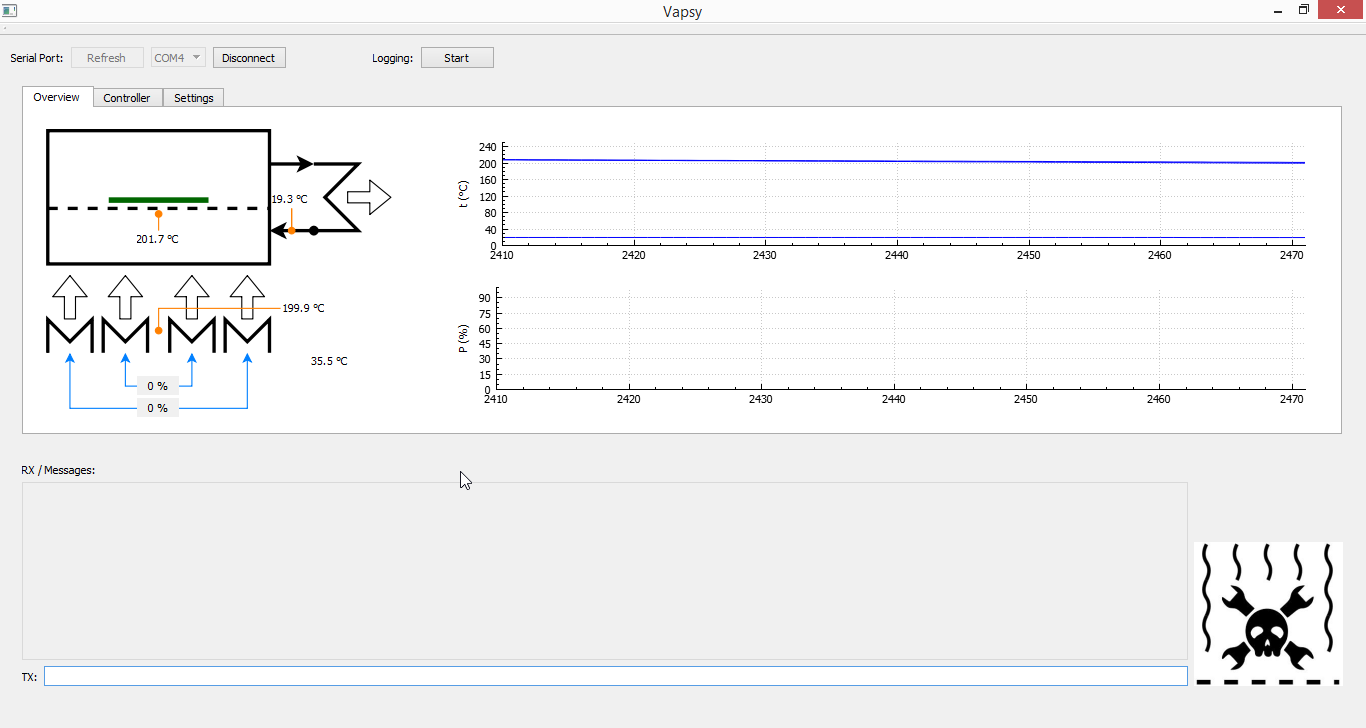 It turned out that the oven doesn't exactly work as intended, but it does solder PCBs. Check out the project logs for details on every step of the build!