This project is mainly the "open sourcing" of a design from some years ago. I recently decided to stop working with artists and focus on CPU design, so there was no reason to hold on the files anymore.
All the files are (C) Yann Guidon and hereby released under Creative Commons BY-SA license, in the hope that it will inspire new applications !



Background story time !
I started to use the PIC10F200 for an earring in 2007 for the Satine concert. No morse code, yet, but a LFSR driving 3 indepedent white LED.

The damn thing would sparkle like crazy and could be seen from a distance but it was still just blinking. The singer (Mia) was really shining but...... Yeah it's nice for occasional use on stage but it was a bit "too much".

A bit later I outdid myself and designed an even smaller earring... prototype :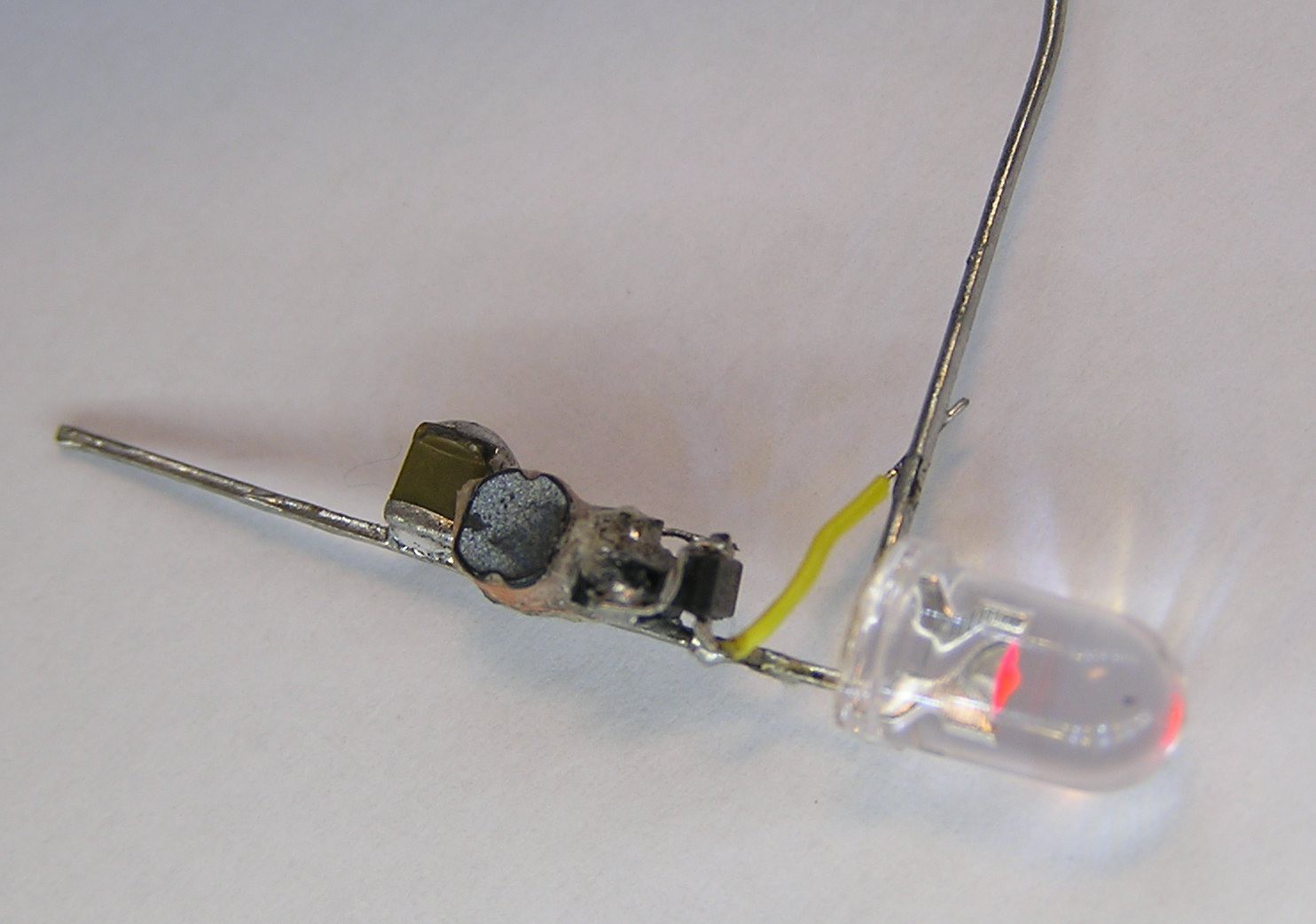 using one of the first pink LEDs I could find, and most of the electronics was for voltage conversion (from 1V to 3V with a custom "Joule Thief"). This time, the LED would "blink" a message in Morse code... But the weakness would remain the power supply and the mechanical part, with springs for the battery.
A bit later (2010) I created a new, simplified version using power LEDs like Luxeon on Star modules.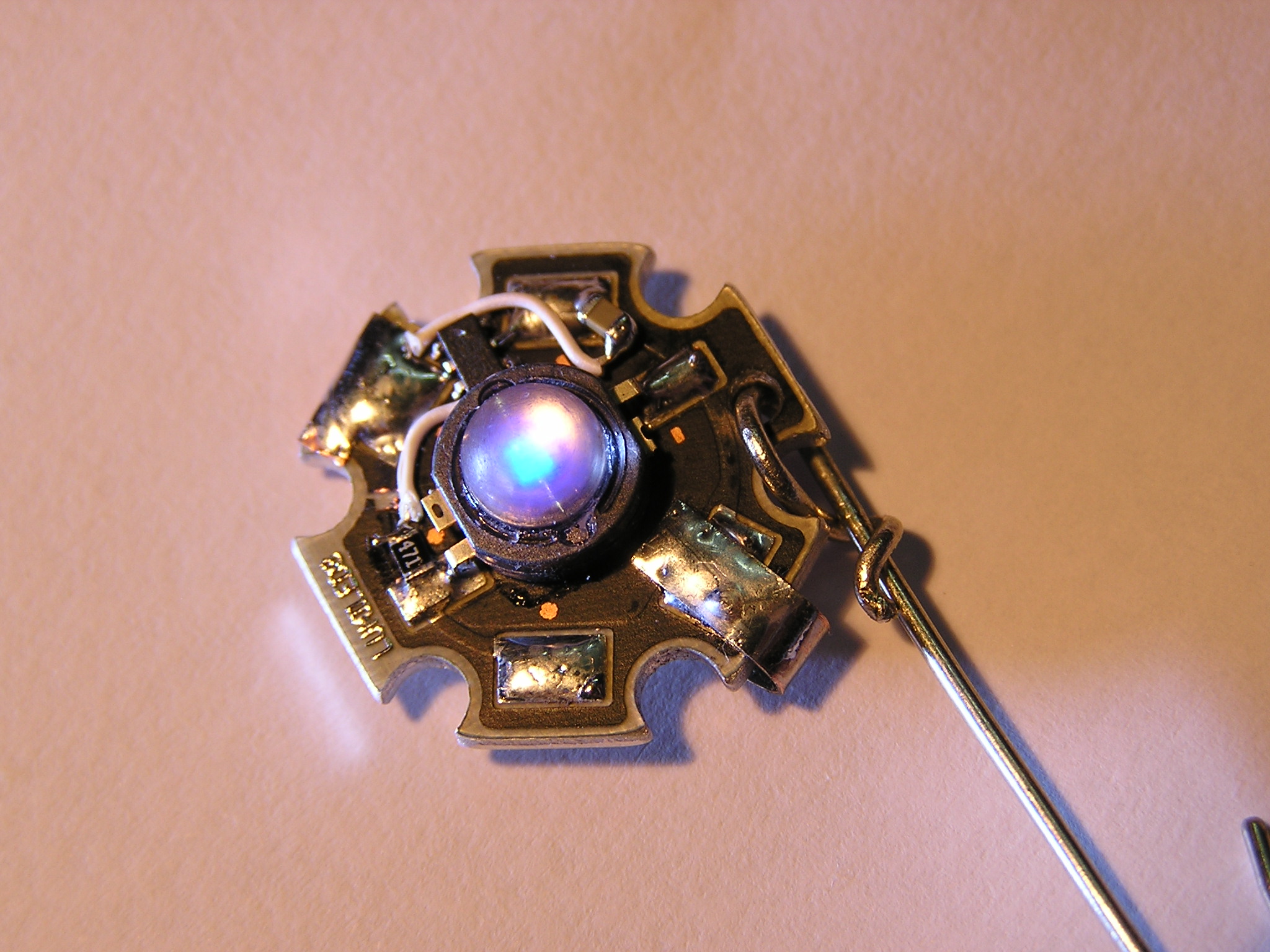 Power LED have a larger die hence better photon efficiency so I can undervolt them. They come on an aluminium frame that I carve to create a battery holder. I found a suitable steel clip/spring to keep the battery in place...

(video from 2013, courtesy of Cristina)

Later version would allow a choice of LED colour and mount...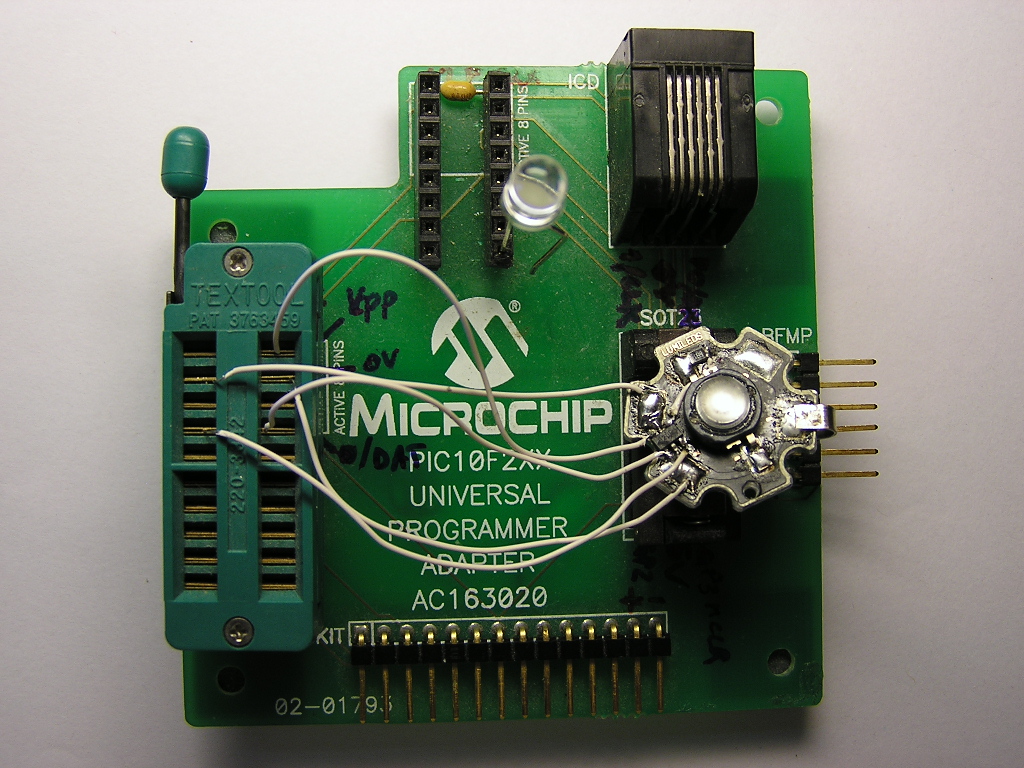 Using the cheap BFMP, I can program any alphanumeric message if there is a Morse code for it :-)
---
I have created and built probably half a dozen of these, mostly as birthday gifts. Women love them because they are unique, personal, very visible and show ingenuity. But even though I managed to reduce the BOM, the cost is still very high in tools, time and prototypes, so they are not mere gadgets...
I can still build a few on demands, if needed, but don't expect me to do a jeweler's work :-)