My very first Greenhouse.
I startet by digging a hole about 30cm deep in the Ground, because i wanted to use different Soil. The natural "Dirt" in this area had a lot of sand and would hold water pretty bad.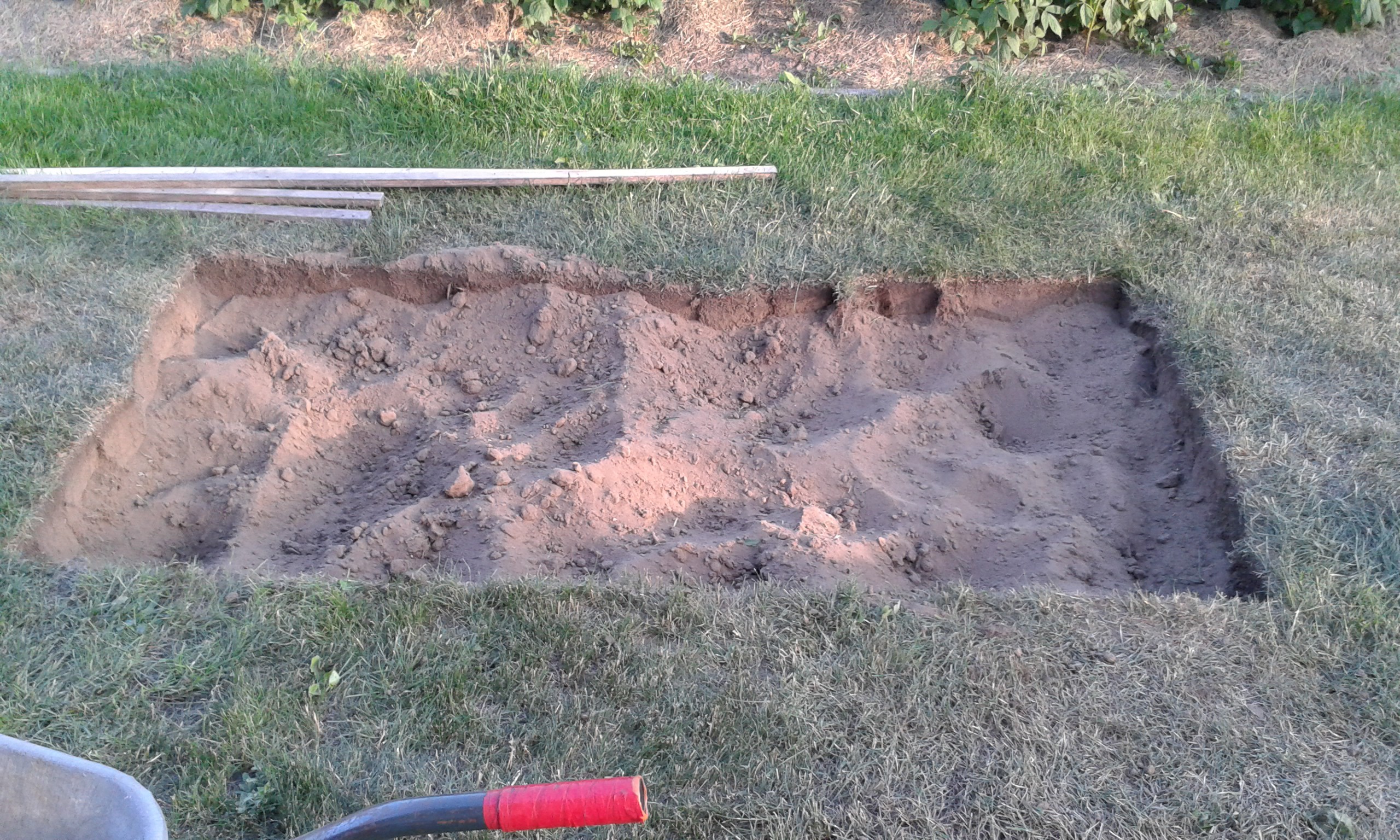 Unfortunatelly, i did the hole Greenhouse in one Weekend and didnt take any Photos. So i give you V1.0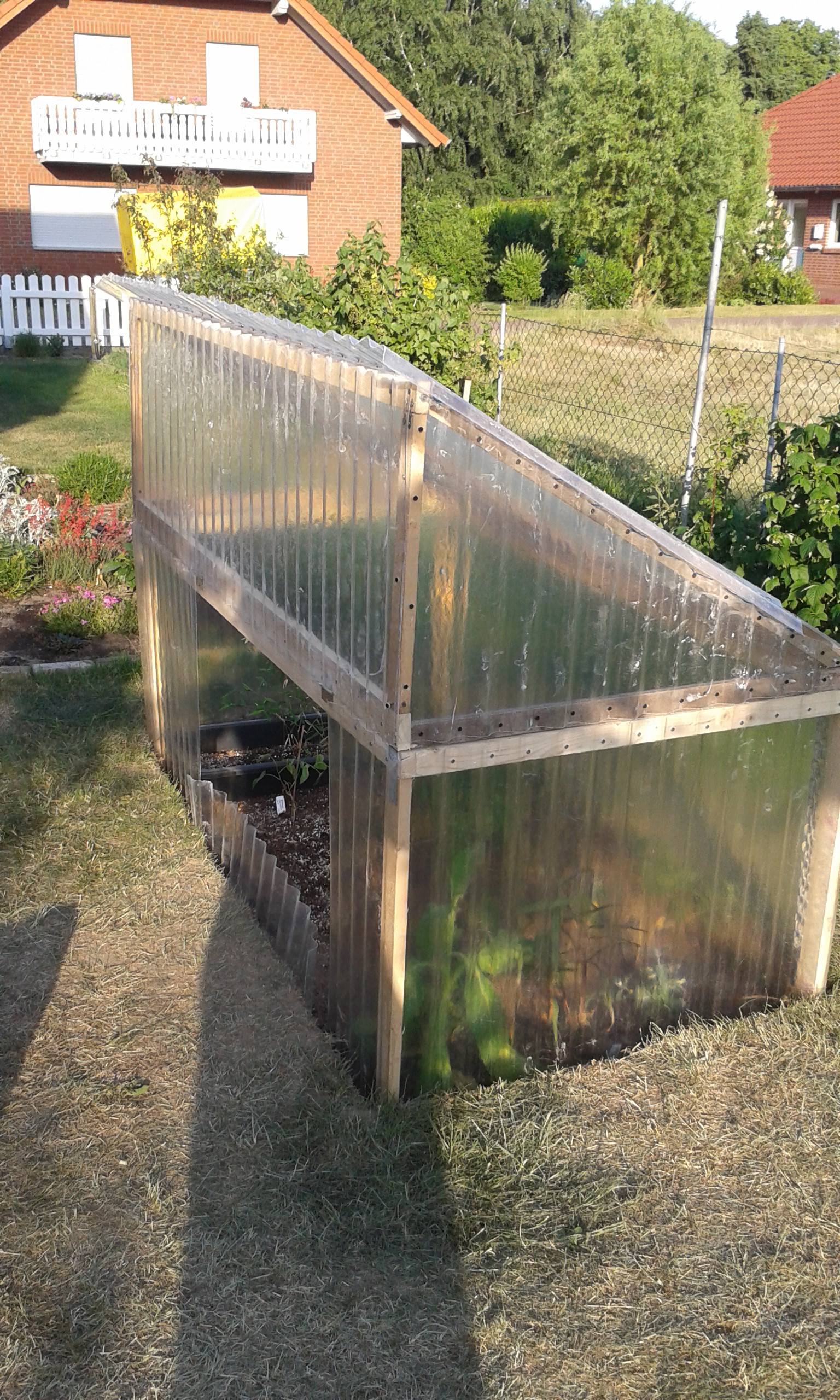 For the Frame i used the cheapest wood i could get at a local Hardware Store. The Outer Layer is Fiberglas reinforced with epoxy.
-Its cheap
-its available
-its a pian to work with
I started with stainless steel Screws, to prevent rusting. But i didnt buy enouth, so i had to use regular iron Screws, wich startet to rust within 2 weeks. not great, but it was suppost to withstand nature for only one Summer.
For Ventilation i could Flip Open the Top part and i left a hole in the side for acces to my plants.
I bought 500 Liters of Growing Soil and placed my Plants. The Bamboo is in a Plastic Container , to prevent it from spreading all over the garden.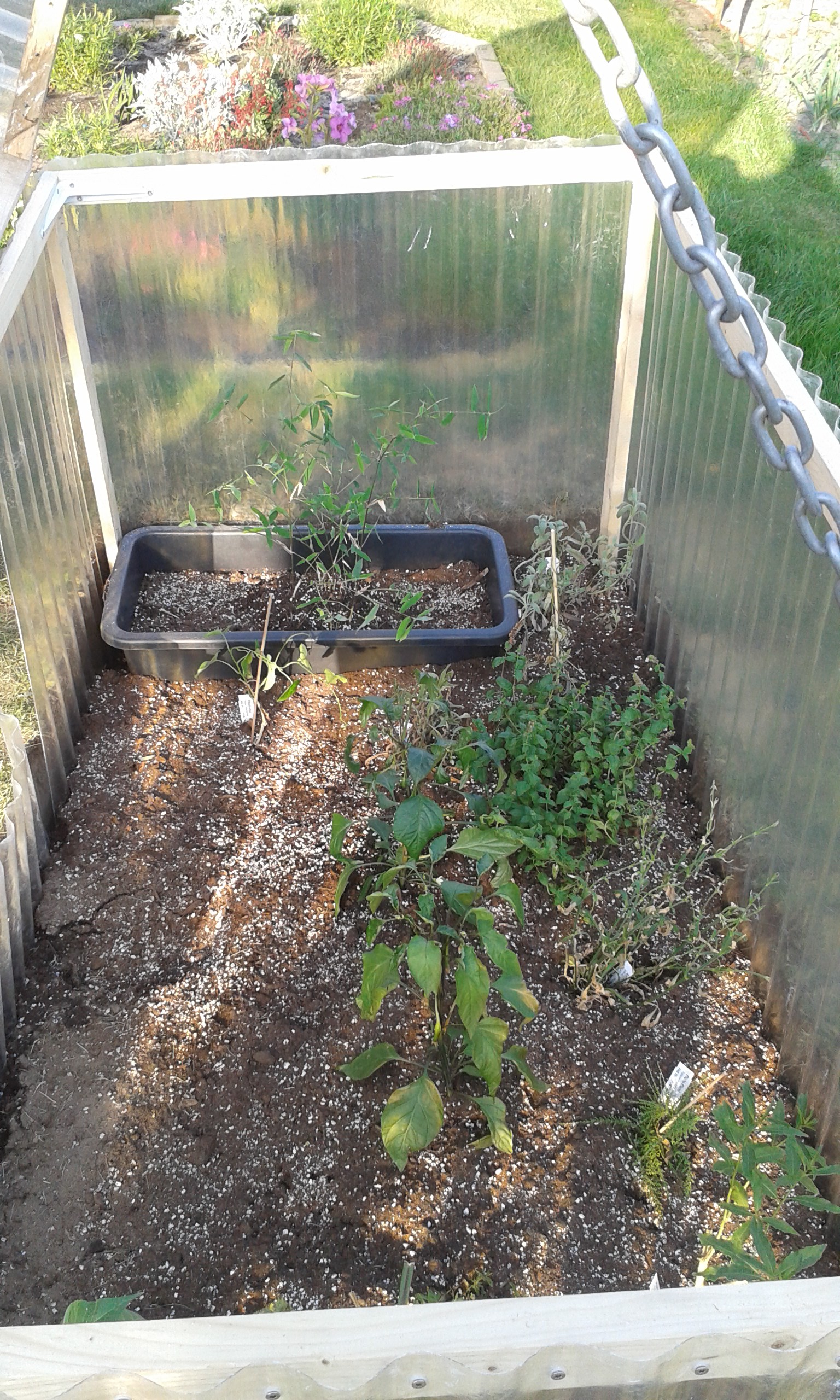 Plants from Top to Bottom:
Bamboo
Salbei ceres (german Name)
Chillis
Peppermint
Sugar cane
Waldmeister (german Name)
Tabacco
and some other herbs, i dont have the names anymore. sorry for that.
More Updates from Harvest at the end of 2015 summer comming soon