Before going further let's have a look at the original video 
---
Things have evolved since last september, the overall process has been consolidated and I can now give more details about this design, its limitations, its strengths and weaknesses.
You will learn how to produce your own filament and also how to get your first Hackaday's logo printed with recycled PET
---

The idea
Well it's not exactly mine as a few videos did appear in summer 2021 giving a few informations about the "Pulstruding" method. 
However I would like to give the full credit for this "pulstruding" method to another French "laGrenouiille"  who published this in 2019 :

"This small round wire can be then used as fishing wire, sowing wire or maybe even 3d printer wire with a very easy production process (It have to be tested, but I am waiting my 1,75 calibrated hole !). This would still be limited by the strip length, but you can obtain 25m of 2mm strip out of a 1,5L Coca Cola bottle 😉"

Most of the other links where oriented to make business and sell pullstruding machines... This wasn't my intention as I wanted a free to build, easy to build and cheapest as possible machine. The machines I saw were too complex IMHO and I thought I could make one almost from nothing and for almost no cost (less than 20USD): reuse, recycle, revamp as they said !
The concept is quite simple :
use plastic PET bottle
cut it into a long ribbon
force this ribbon to go through a hot end at 200°C, and it will immediately shrink
pull the filament slowly and regularly
print it !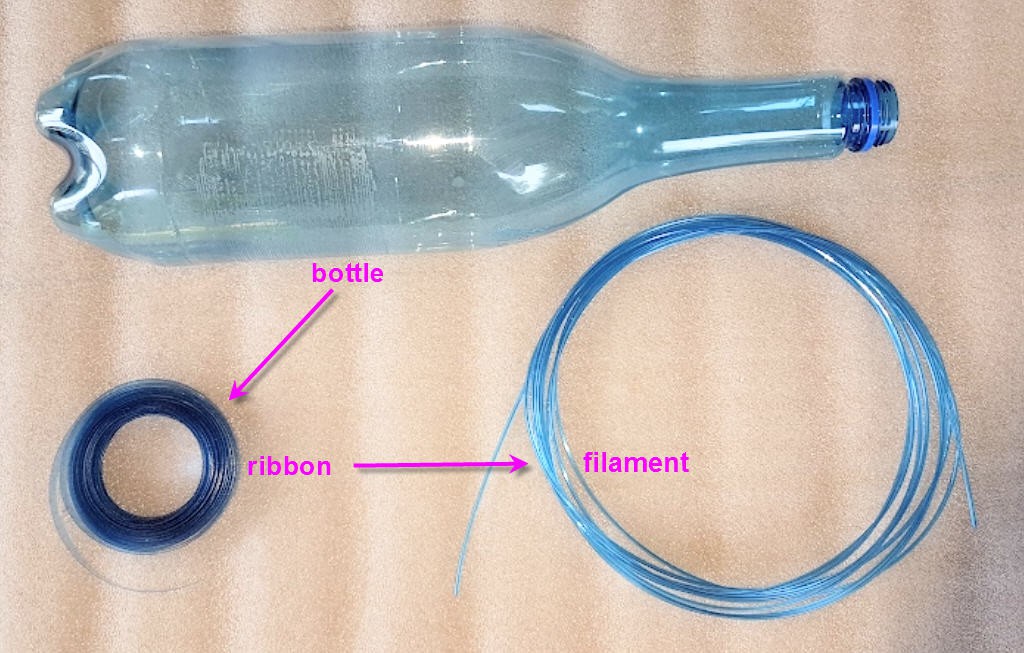 From bottle to ribbon
The first thing you will have to do is to "prepare your bottle". It seems ridiculous but a well prepared bottle helps a lot to get a nice and long ribbon !
You will have to cut the bottom. Have a look to Preparing the bottle log for details.
To get your ribbon you will need a bottle cutter. There are plenty of DIY solutions on internet, most of them use a cutter blade. It is probably not the best solution as the blade will dull very fast and you will have to change it quite often.
I saw this solution which is very well documented by "laGrenouille"  (site down very often) and from which I could grab the idea and explain it into the Bottle cutter log.
This brilliant idea consists in using two sharp rollers bearings as the cutting blades.
A picture worths a lot of words ! So here is the final cutter.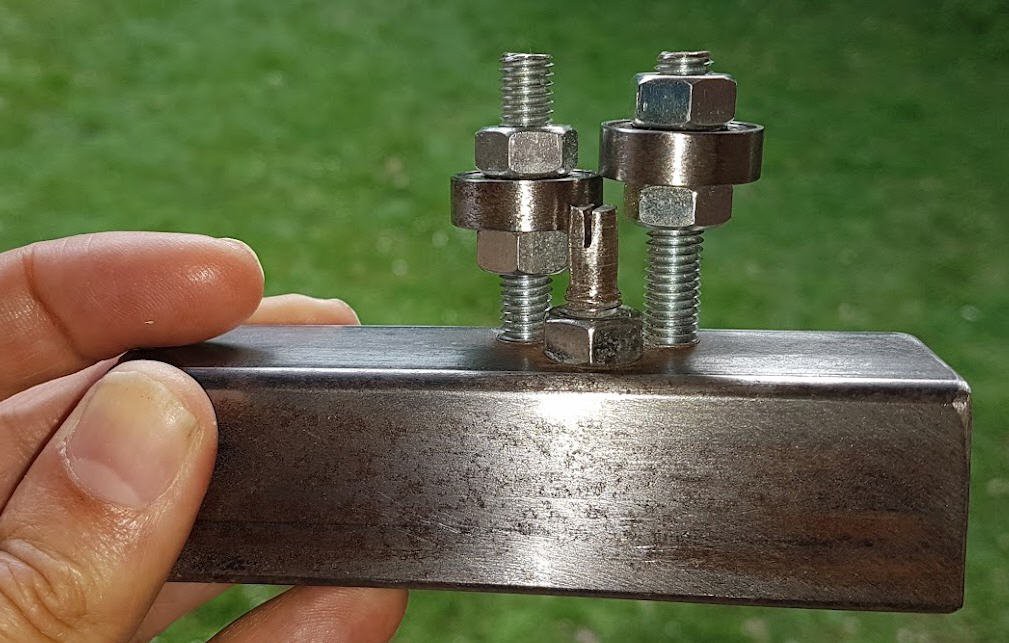 You just need to insert the "side" of the bottle into the small notch you see on the front "finger", it will be guided through the rollers and cut into a nice ribbon. See details in the "Using the bottle cutter" log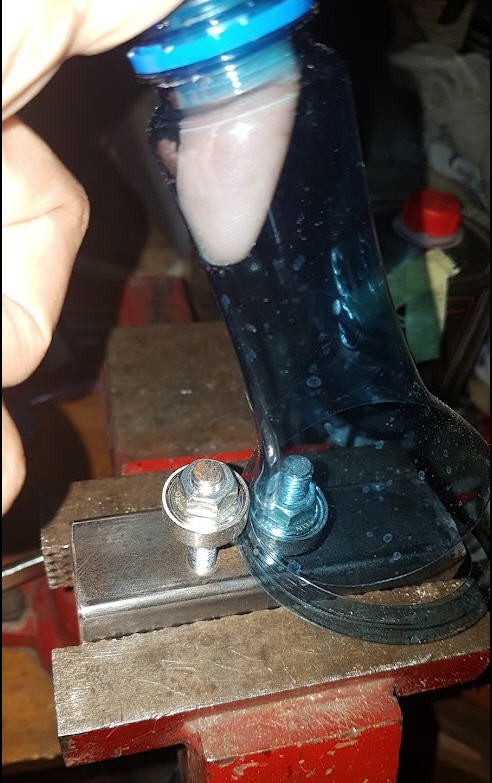 The ribbon, after manual winding, will be inserted into the spool holder, ready to go to the PullStruder machine !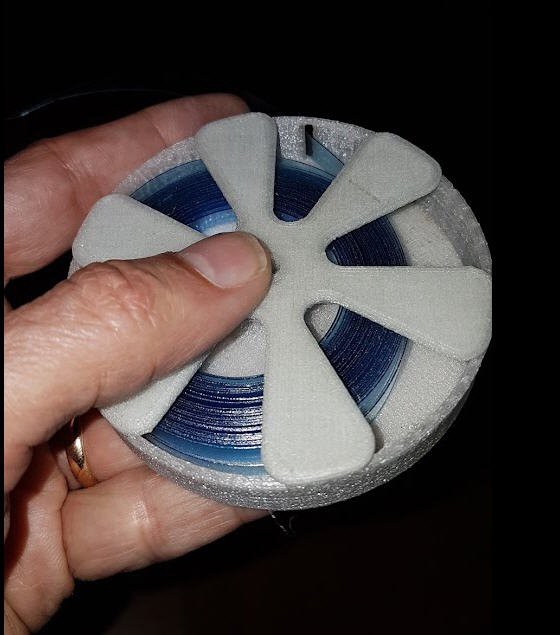 From ribbon to filament
We enter now into the "high tech side of the force", we need a PullStruder machine !
And you will soon see that it can be built almost entirely from scrap !
Here is the machine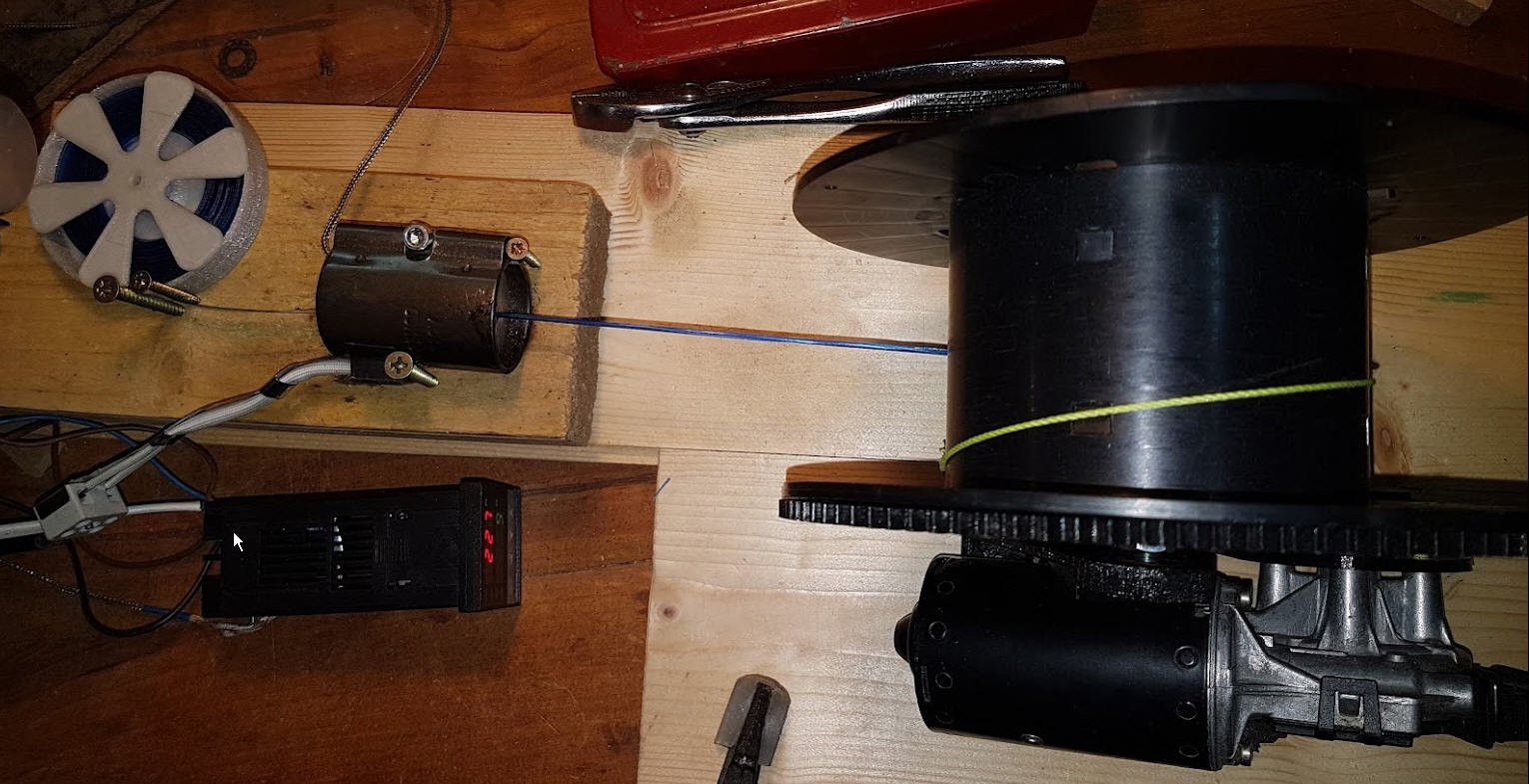 It is composed of (from left to right)
a 3d printed spool holder
a heater block into which is going the ribbon (scrap piece of aluminium)
a pid controller to get a consistant 200°C on the heater block --> bought...
a car wiper motor (scrap from my old car) + a 3d printed small gear
a big spool (scrap from a filament roll) + big 3d printed gear
and a PC ATX power supply (not visible on the picture but scrap from an old PC tower)
And that's it, no fan, no complex electronics nothing more than this !
This simplicity and this low price are the keys of this design. Even middle school children could do it (see this comment on my top video)

But there are still some safety rules to respect and some guidelines to follow. Have a look at  "building the PullStruder" log for details.
Now use the PullStruder
The hotend being cold and not powered, engage the tip of the filament into the big hole of the heat block. Pull gently to fix it into the hole. Now...
Read more »