To quote Rod Elliott (ESP)
"Valves (vacuum tubes) ... much as I've tried to ignore them in the (futile) hope that they'd go away, they haven't, and probably won't."
"Valves are interesting, not just from the historical perspective, but because they have attained almost cult status despite the fact that they are essentially a dead technology."
"There are certainly some good reasons to experiment (especially with preamps), as the cost is relatively low and the experimenter will learn a great deal. Whether this knowledge is ultimately useful is another matter altogether."
Let's see if the analog circuits can help make decent digital circuits...
---
I all started in March 2017 when I found used tubes in the corridor, certainly replaced by a musician neighbour : ECC83S and EL84 : huh ?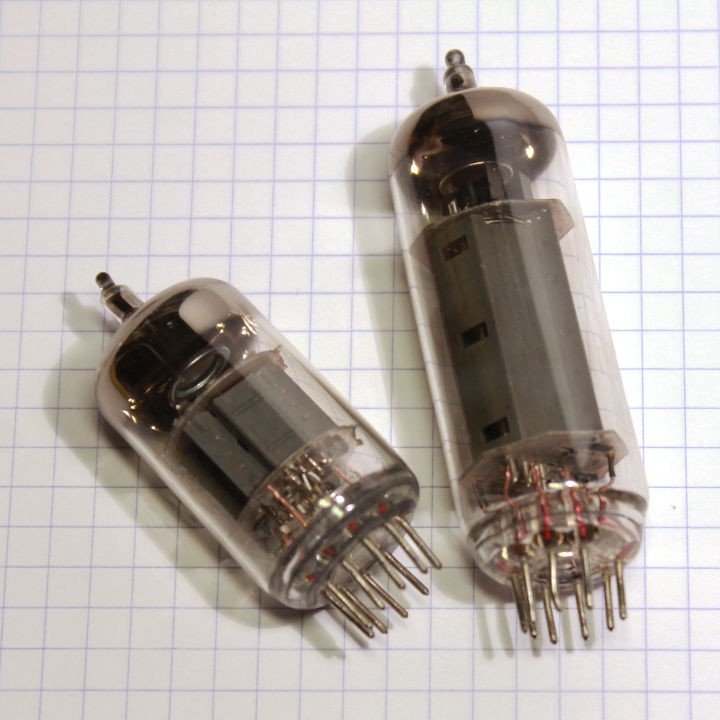 I gathered some documentation and found out the capabilities of these parts. @Ted Wood remarked :
"Thing about valves is that they need loads of support - sockets, high voltage power supplies, high current heater supplies, output transformers etc. etc. Which means that you get very few bangs for your hobbyist buck."
So my idea of doing a simple logic circuit burned almost immediately. Yeah tubes are crap.
I looked on eBay to see how much they cost (as well as the "support" parts") and stumbled upon the younger russian siblings of the EL84... and couldn't resist buying a box of them !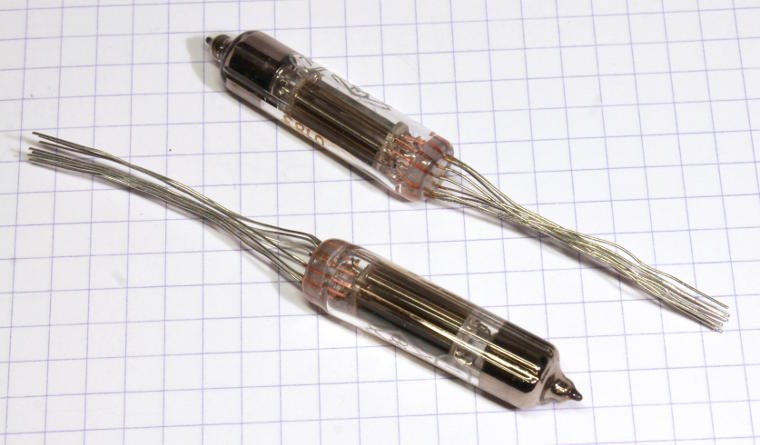 They're smaller, consume and emit less energy, don't need a socket, run faster at a lower voltage...

---
So what can I do with these ? Not much but we can cover the basics : combinatorial and sequential logic, build an adder with an accumulator for example, just like it all started with #SPDT16: 16-bits arithmetic unit with relays (let's stay safe).
The plan is to
characterize the 6N21 and 1J29
make a few logic gates (maybe I can do AND gates with pentodes ?)
make a flip-flop (the dual triode looks great for this purpose)
make a half-adder and full-adder circuit
chain the full-adders to make a 8-bits adder
That sounds so easy, right ? ;-)

---
Logs:
1. The 6Н21Б (6N21B) are cute !
2. 1Ж29Б-В (1J29B-V) arrived too
3. And the PSU
4. valve circuits
5. tube logic
6. Thank you
7. ENIAC and the FlipFlops