The figure below is the collimation kit for the exit point to the spectrometer, this is pricey @ around $200.00 US but there is NO work around on this, even for a low resolution Raman probe @ 15 cm -1, this and the 2nd figure must be incorporated!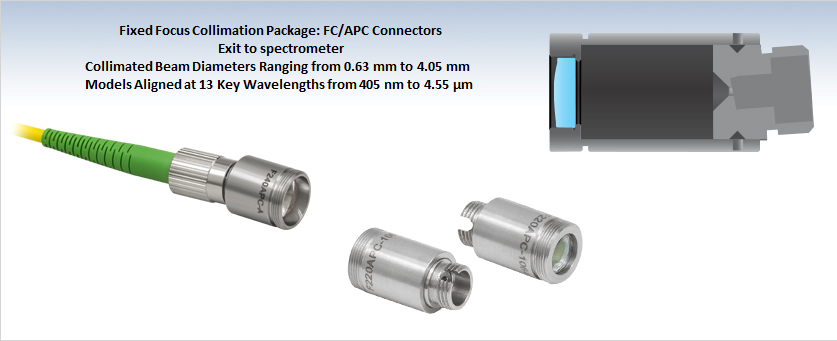 This is the low-insertion loss cable that attaches to my laser collimation tube assembly that fit to the front face of the probe.

Below is the blueprint drawing, which is also in the build instructions.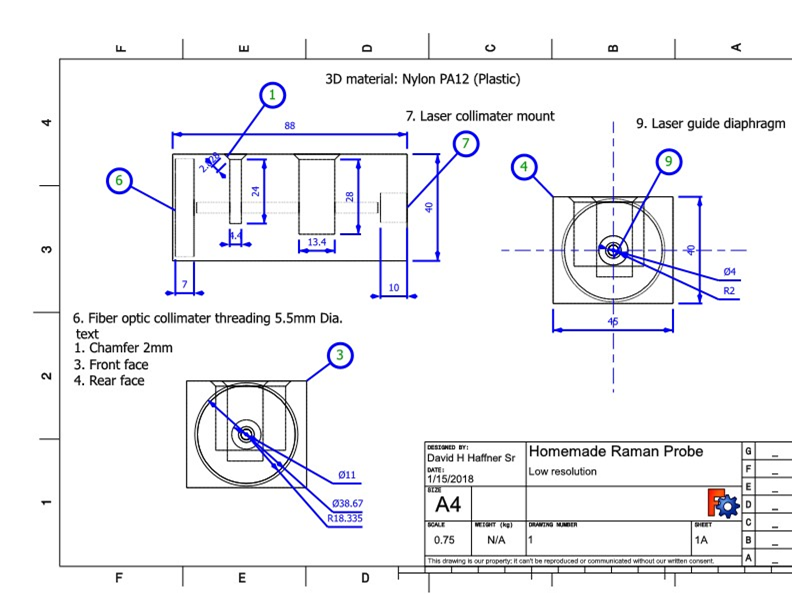 I will present far greater details about this project soon...
*note, the 88mm length of the probe is not coincidental, this is the focal length of my laser line coming from the laser collimation tube assembly.