Update: 03/13/2018: 4:36:PM
I removed the Creative Commons license from my work here, as explained in my mirrored project for the Hackaday 2018 contest. I did this because I figured "what the hell," I think this is the first 3D printed Raman probe that I know of anyway and if it works, it makes it even that much better because then it becomes the "father" of all 3D printed components of this caliber, and why not make such a thing free for every one, with no restrictions :)
This is my Nikon D3400 DSLR camera that I will be using as my Raman detector: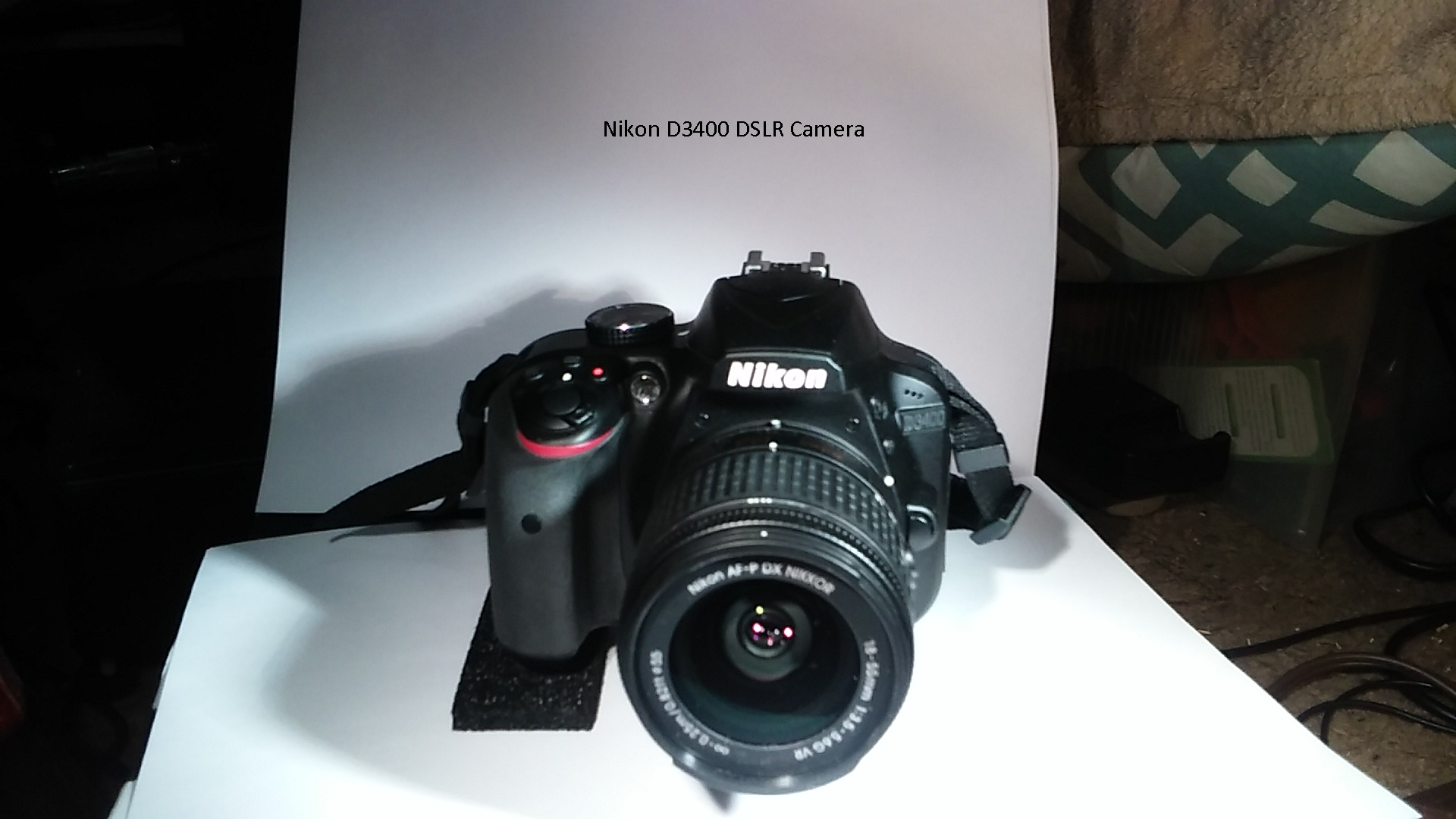 Specifications for the Nikon D3400: 
Effective Pixels (Megapixels) 24.2 million.
Sensor Size. 23.5 mm. x 15.6 mm.
Image Sensor Format. DX.
Storage Media. SD. SDHC. ...
Top Continuous Shooting Speed at full resolution. 5 frames per second.
ISO Sensitivity. ISO 100 - 25,600.
Movie. Full HD 1,920x1,080 / 60 fps. ...
Monitor Size. 3.0 in.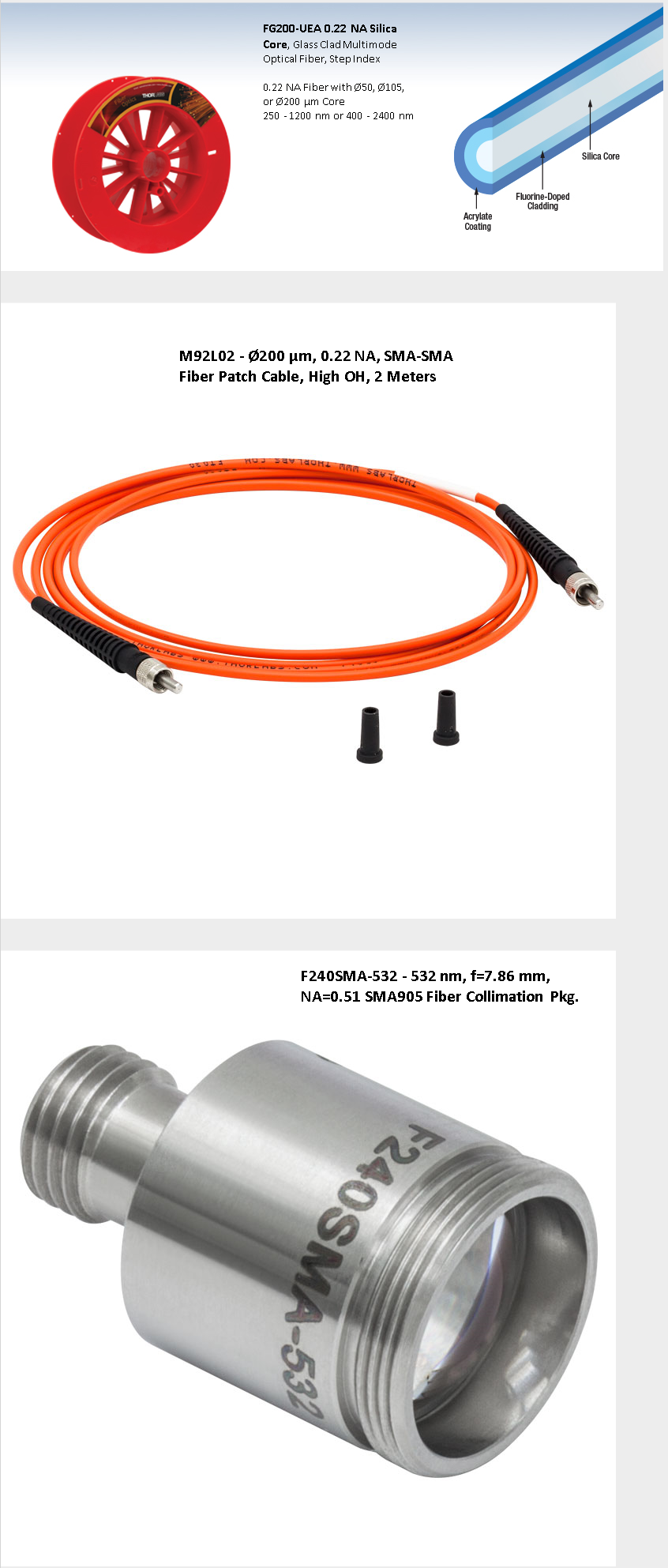 After some careful research, I have changed the fiber optic cable package kit to the one you see above because it is clear from documentation that 200um fiber core is certainly the right size for Raman spectroscopy, which was brought to my attention from another user's comment on my page...Thanks :)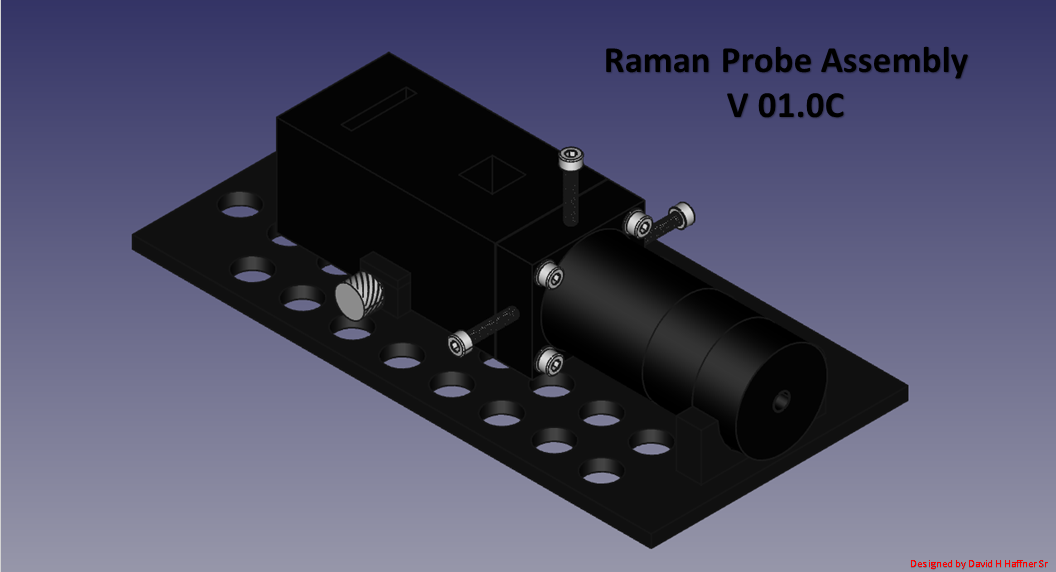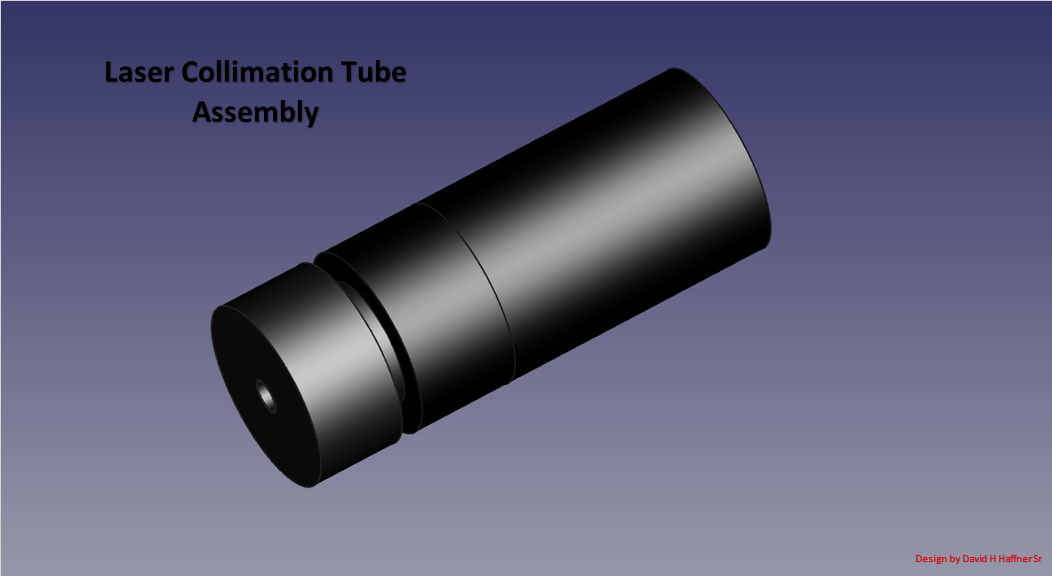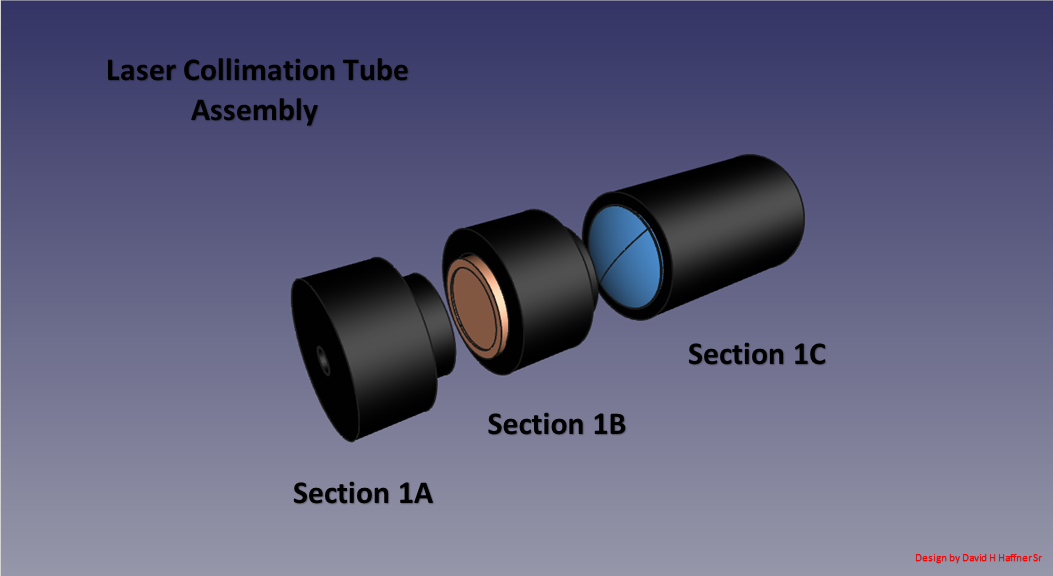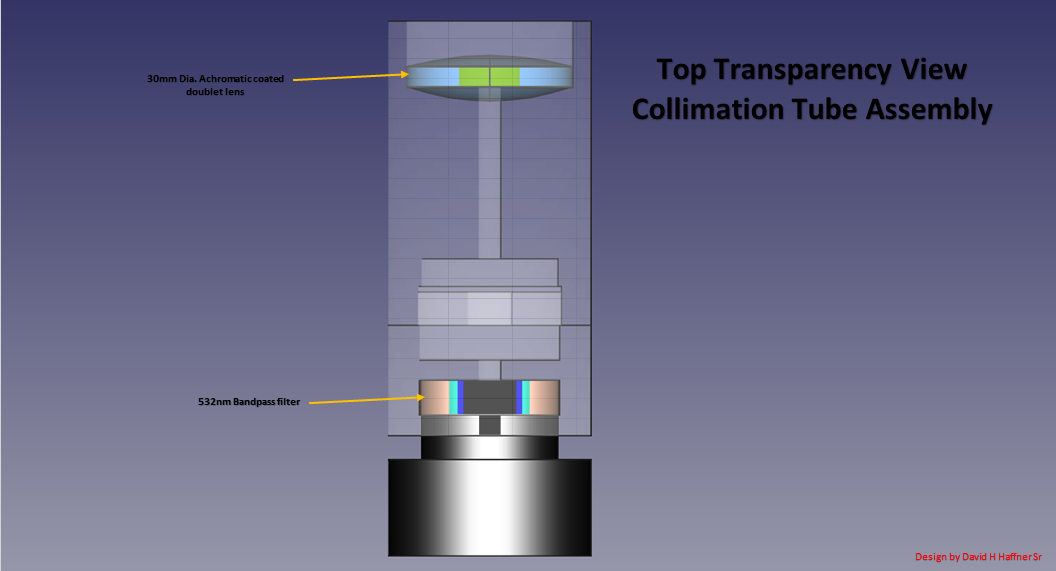 The figure below is the collimation kit for the exit point to the spectrometer, this is pricey @ around $200.00 US but there is NO work around on this, even for a low resolution Raman probe @ 15 cm -1, this and the 2nd figure must be incorporated! 

This is the low-insertion loss cable that attaches to my laser collimation tube assembly that fit to the front face of the probe.
Below is the blueprint drawing, which is also in the build instructions.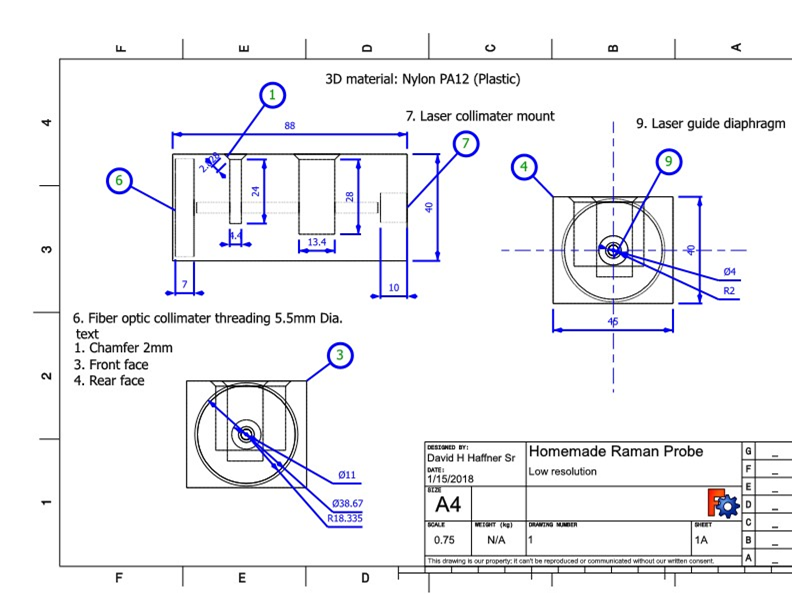 I will present far greater details about this project soon...
*note, the 88mm length of the probe is not coincidental, this is the focal length of my laser line coming from the laser collimation tube assembly.