The Trinket Watch is a fully-functional digital watch. You can use it as a stopwatch or even pass some time by playing Pong.
The UI is similar to most other digital watches. The center button cycles through different modes, and the top and bottom buttons perform other functions.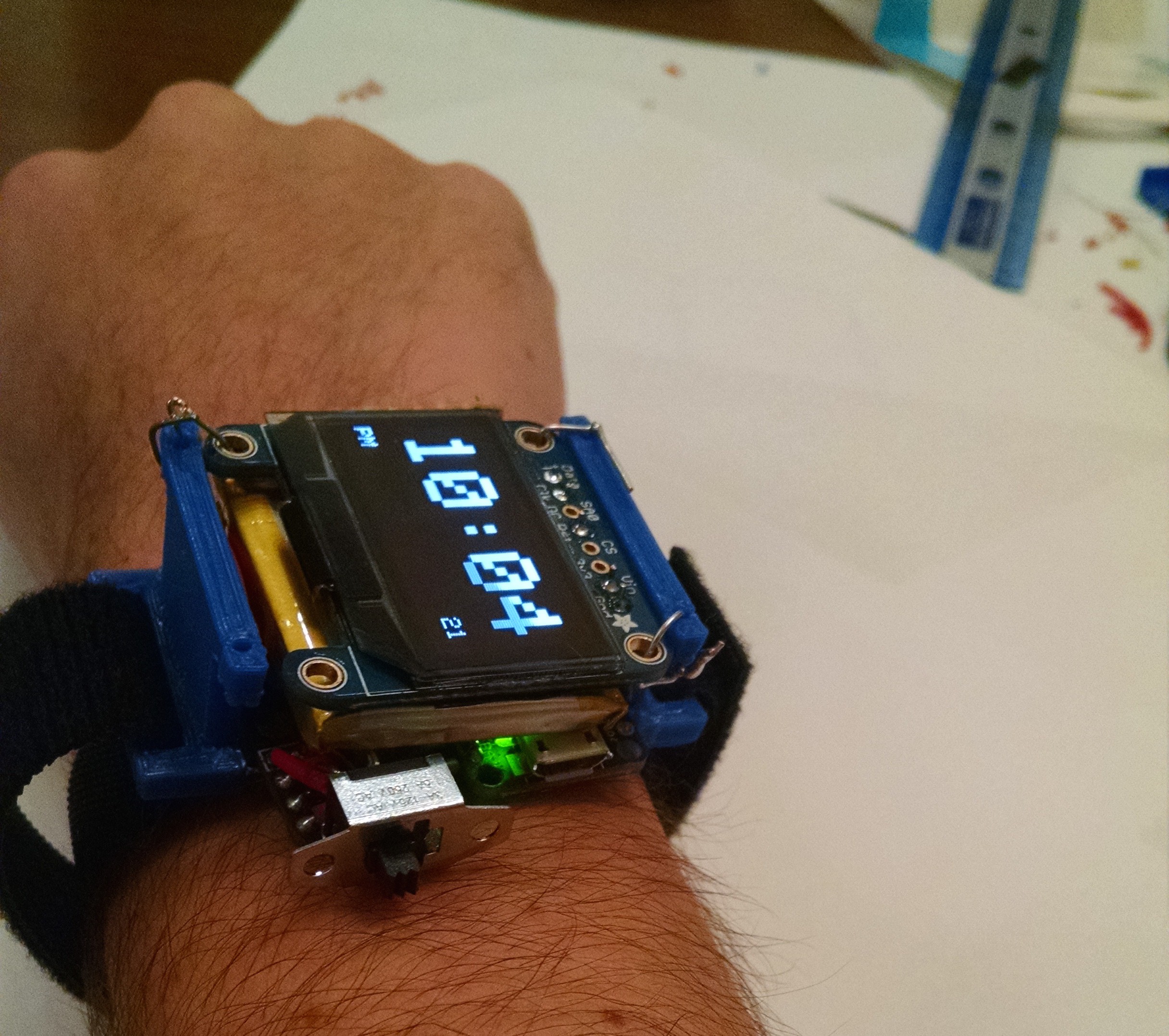 The "case" of the watch doesn't do very much protecting – I opted to have a more open design so that people can see the insides of the watch. And it sure is a conversation starter. The case does do its job well, though: it keeps the watch connected to the watch band.
I drew the schematic by hand, since I'm not experienced with Eagle or anything like that: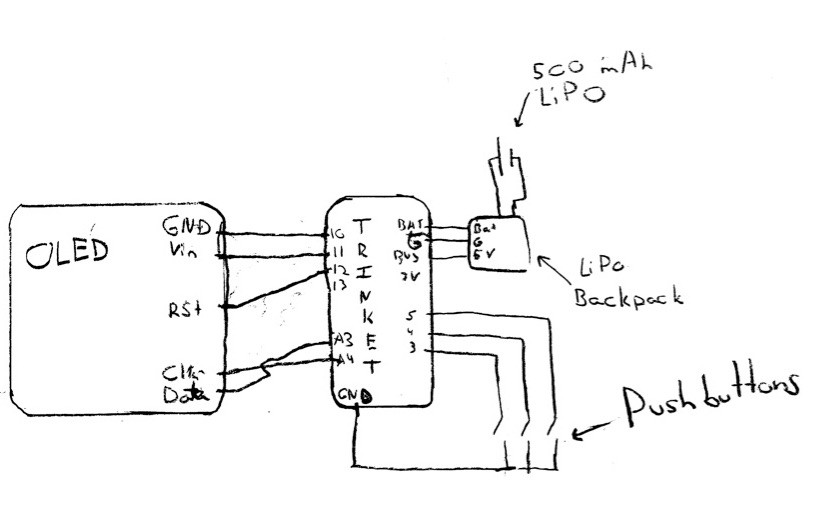 Note: The schematic's missing an optional on/off switch for the LiPo backpack, which is well documented in the instructions.