Well, as the tittle says, I want to build complete chips at home.

To even begin, you need a 1200ºC oven, a sputtering machine for interconnects and FET gates, and a safe way to handle deadly acids.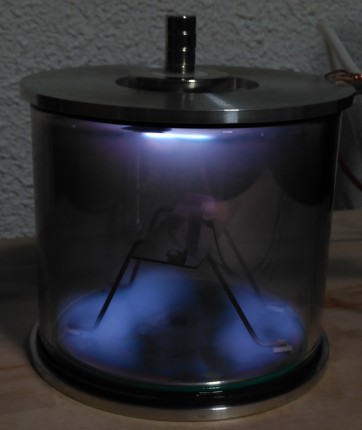 The project is well advanced, with most materials already sourced out, or waiting for their arrival.

The sputtering chamber is already worked out, pending efficiency improvements, but nothing major.

The level of miniaturization I will achieve is unknown, but let's say I'm aiming to quickly achieve 3mm2 transistors to begin with. (of course the first ones will be like 1cm2, because I have to test many things.)