I want to build complete chips at home.
To begin with, you need a 1000ºC oven with controlled atmosphere, a way to diposit metal on top of silicon and a safe way to handle deadly acids. There are also complementary tools, like a spin coater or a hot plate, needed to apply acid resistant film on top of the silicon, to etch away the patterns.

All that can be made at home with some ingenuity.
Two pdf "Books" have been created from all the research done for this project. (stored in the "Files" section.

Semiconductors @ Home - Compendium! (all knowledge on the tools required for each process, the main focus of this project)
Semiconductors @ Home - Cookbook!      (a step by step guide to use the tools fabricated, under constant update)
Below, some image highlights of the different tools and processes: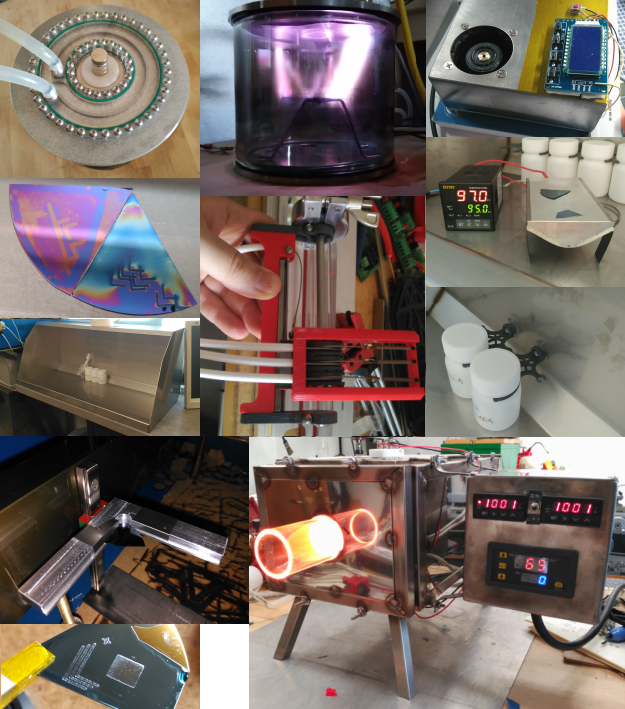 First diode, using Boron acid dopant in N-type silicon (phosporous):

For smaller resolutions, the plan is to investigate UV-curing resins in one hand and e-beam maskless litography on PMMA, repurposing a CRT tube with a custom controller (already in prototype stage)