Dalek Plans
Well I bought a set of Dalek "plans":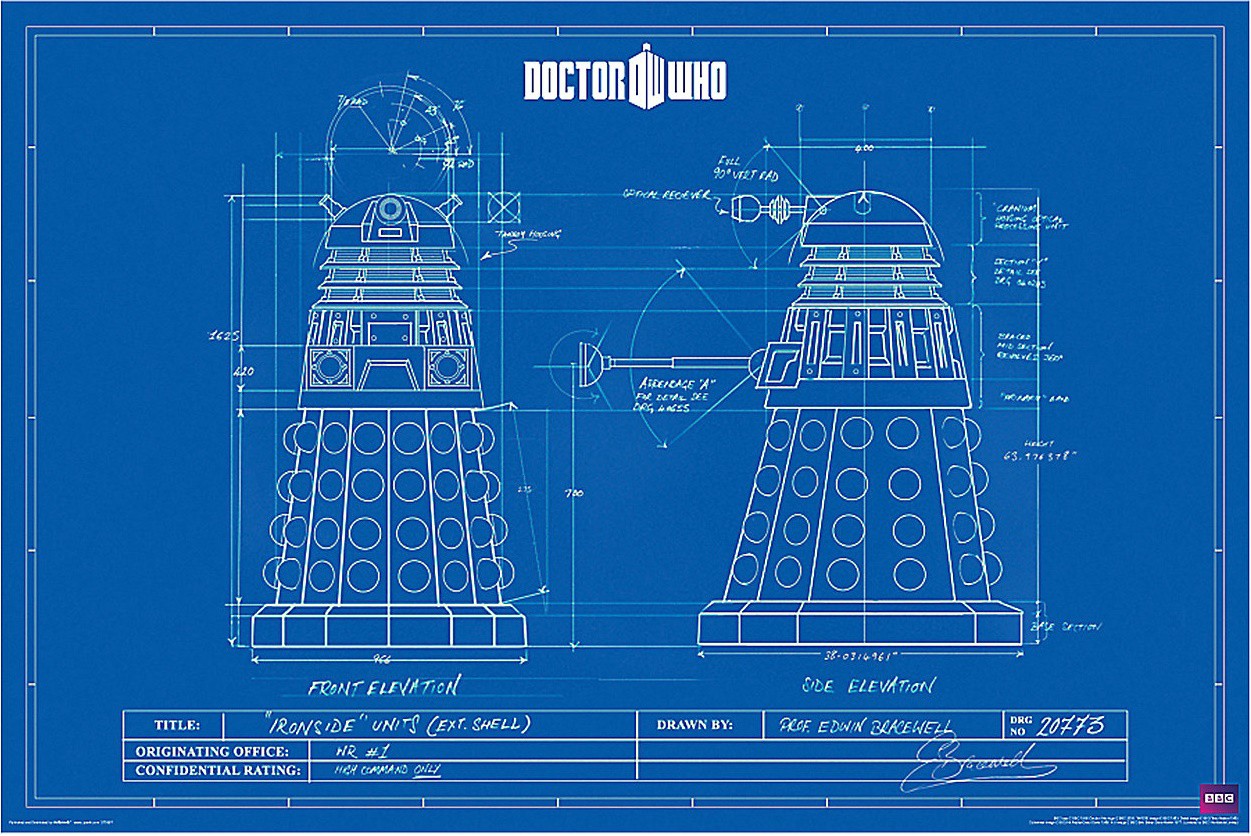 A Small Diversion
Last year here was my attempt at scaring the kids away: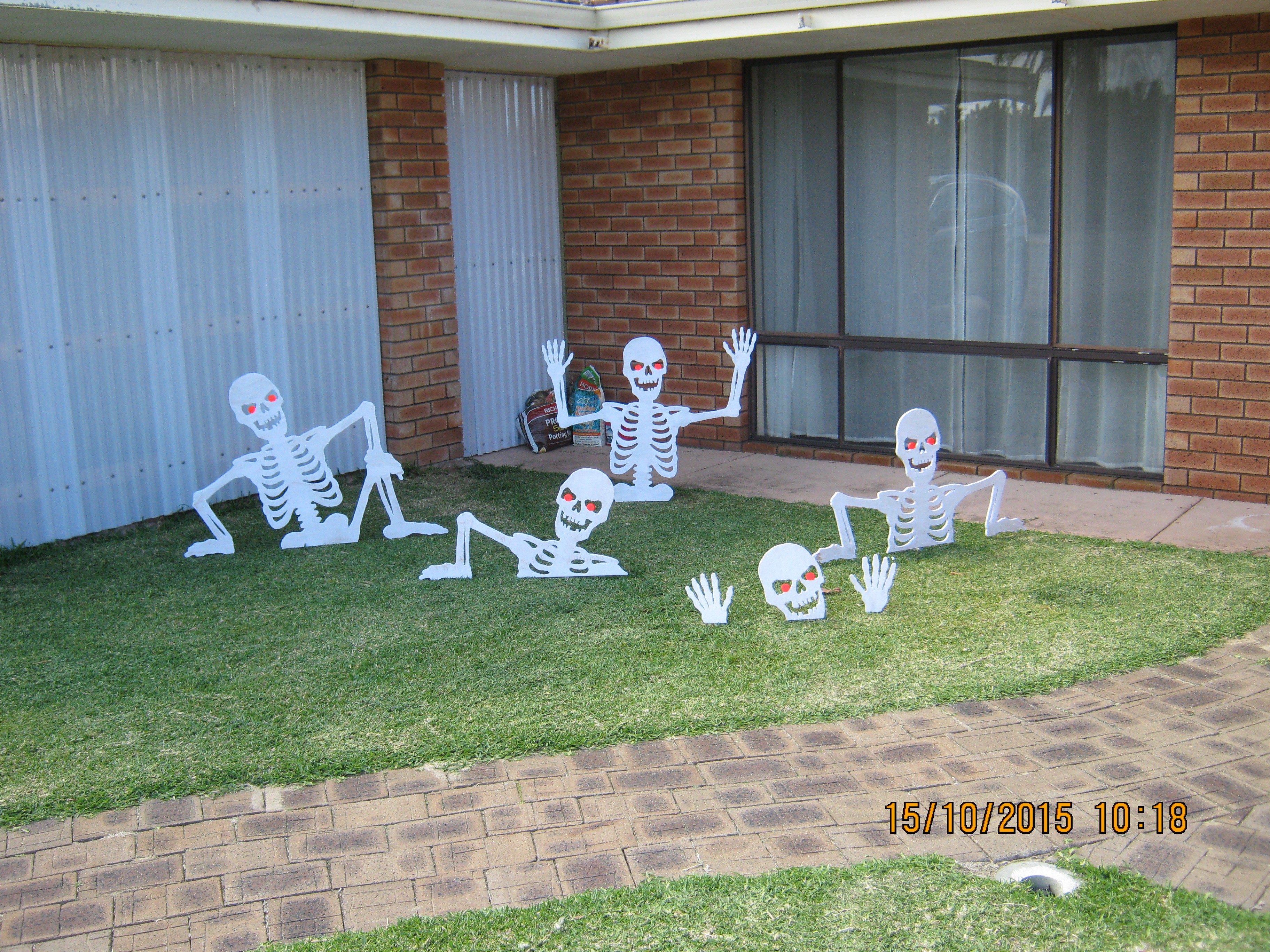 These guys were painted with phosphorescent paint so with a UV light they glow in the dark.
My Dalek Creature
Inside my Dalek is this guy - the Dalek Creature!
The Dalek Build
Basically a remote controlled WIFI Arduino controlling stepper motor drive, a Dalek voice with one phrase - "Exterminate". Perhaps a Nerf gun?
AlanX