A couple of years ago, I broke my first 3D printer during a replacement of the fan. Up in smoke the mainboard went, never to turn on again --- until now. Life has been breathed into it again in the form of a Raspberry pi 4, some easy drivers, and an unholy amount of jumper cables, hot glue, and some other stuff.
Main components:
1: Old Flashforge finder --- the one with the matte surface finish, external power supply, and LED mounted in the front. The new model has a smooth surface finish and LED mounted onto the extruder assembly, but has the same mechanical guts. Note that a smarter way to operate this would be using Gcode controls, and which would result in quieter, less jerky stepper motion. But hey, I'm reusing trash. 
2: Raspberry pi 4 (1 gb) ram. I have also used a raspi 3 with this and an older ladybug, but the 4 has a much higher framerate with USB cameras, which is nice.  I use it like a desktop with a monitor/keyboard/mouse, but there's no reason you couldn't go headless. 
3: USB microscope: By happy coincidence, the generic ones in the style of dinolite (or the genuine article) fit neatly into the hole in the original extruder assembly. The cheapies have alright quality, with the main disadvantage being position finickiness and field of view. This solves both.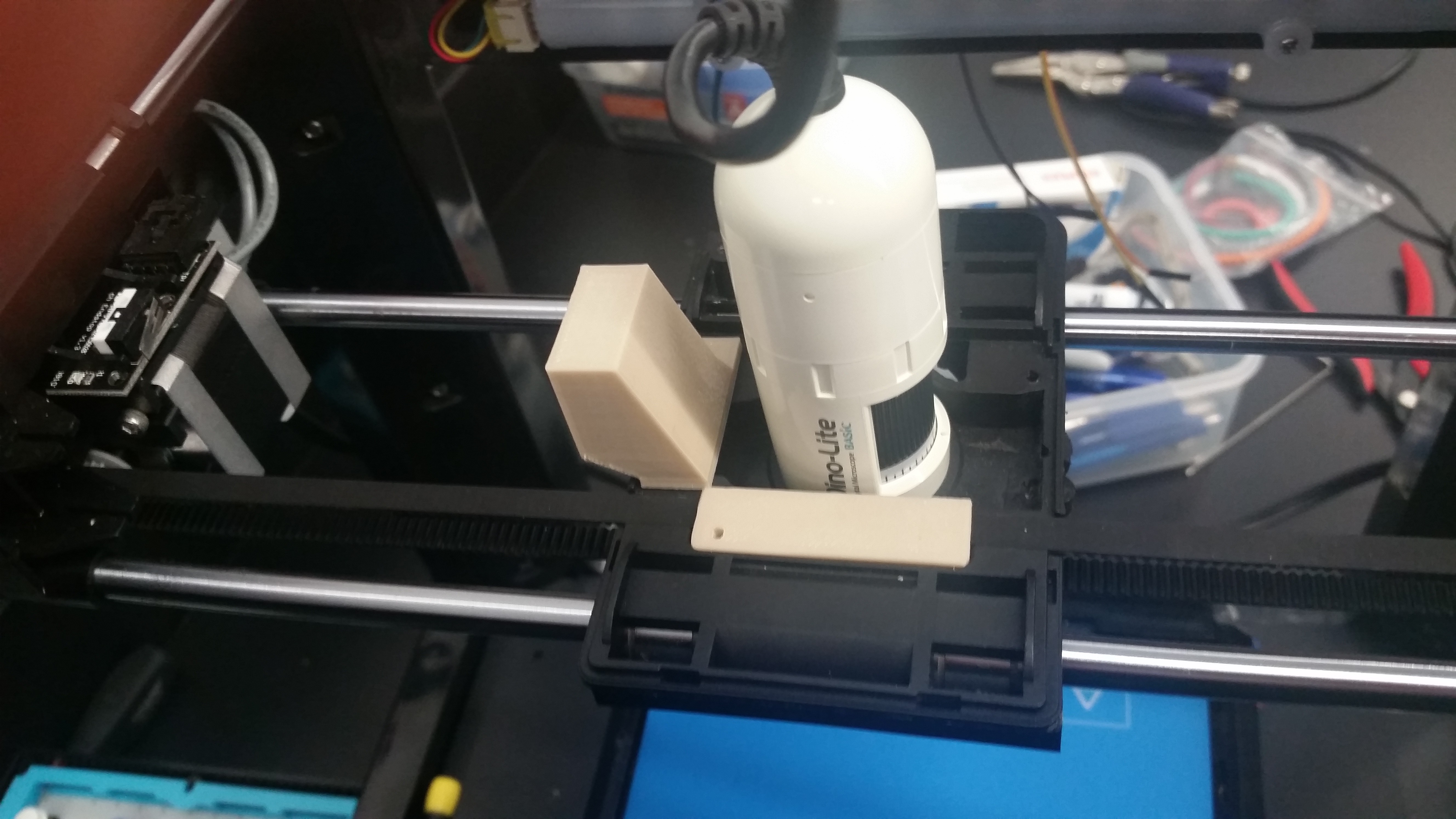 4: I'm used to Easydrivers, but standard a4988/drv8825 should work fine, especially for motors of this size. 
5: Misc hardware: An older 20v laptop power supply, wireless selfie module for taking picture with a phone, breadboard, wires, beeper.  Also shown in the cover image is some circuit stuff for doing laser scanning with a blu-ray optical pickup unit.
Scanning is done on original software running on the Pi, with most post-processing done on a main computer using commercial software as well as some custom utils.