S1G-RF 915MHZ Long Range Radio Platform
A family of Radios based on the the ADI ADF7023 operating at 915MHZ and 433MHZ. An open hardware solution for applications requiring robust long range wireless solutions. The project targets robotics and UAV projects specifically but can have other uses such as HAM radio or low atmosphere weather balloon experiments.
Hardware Specs
- ADF7023 RF Transceiver
- 28 Mile line of site range
- Dedicated Antennas for RX and TX
- Open Source under CERN Open Hardware License
- Circuitry shielded with outer shield.
- UM Coaxial Antenna connectors
- STM32L052C8T6 ARM Cortex M0+
- USB 2.0 connectivity
- USART connectivity
- SPI connectivity
- USB bus or battery powered
- Combined and Separate PA/LNA Match versions of 915MHZ and 433MHZ modules
Separate RX/TX Antennas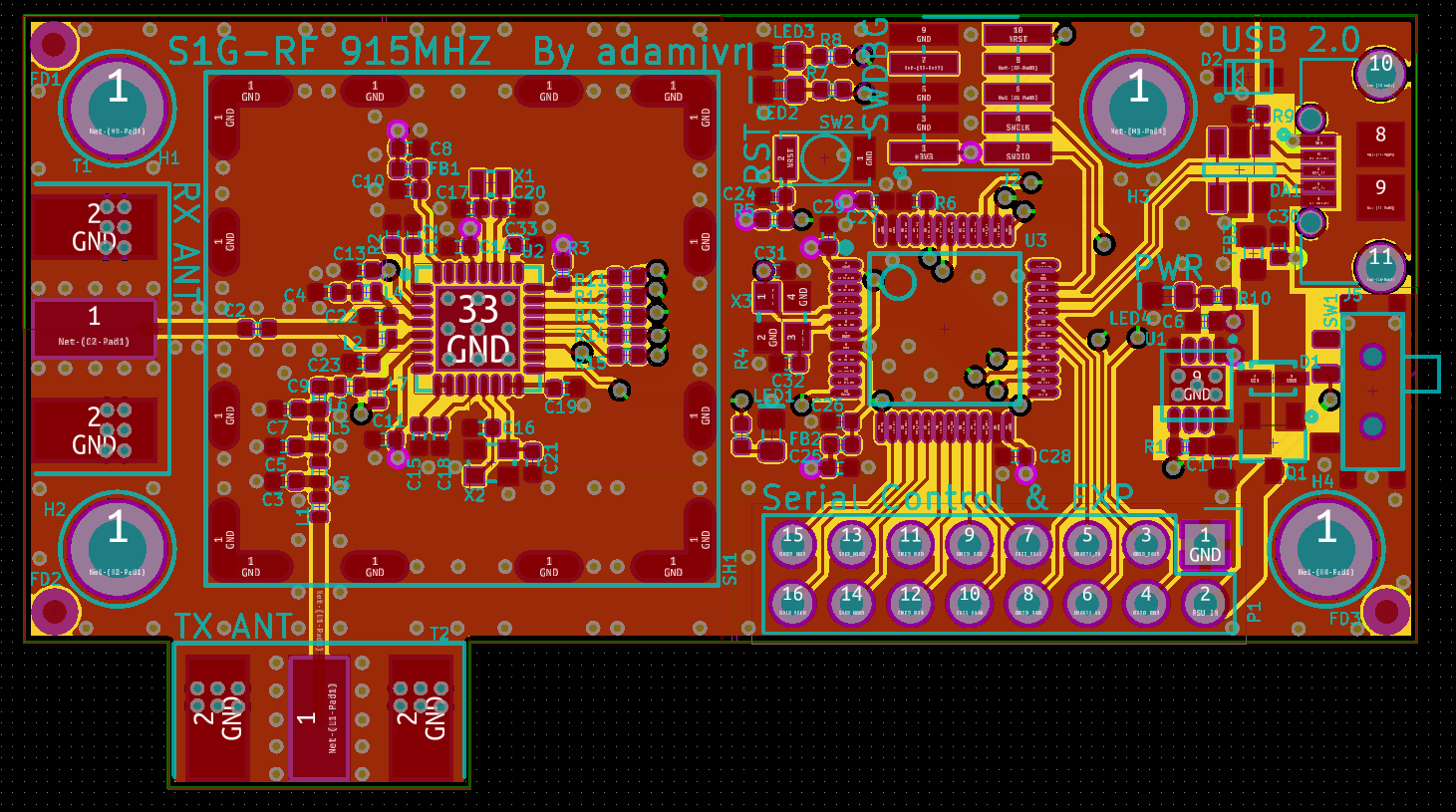 KiCAD OpenGL Render: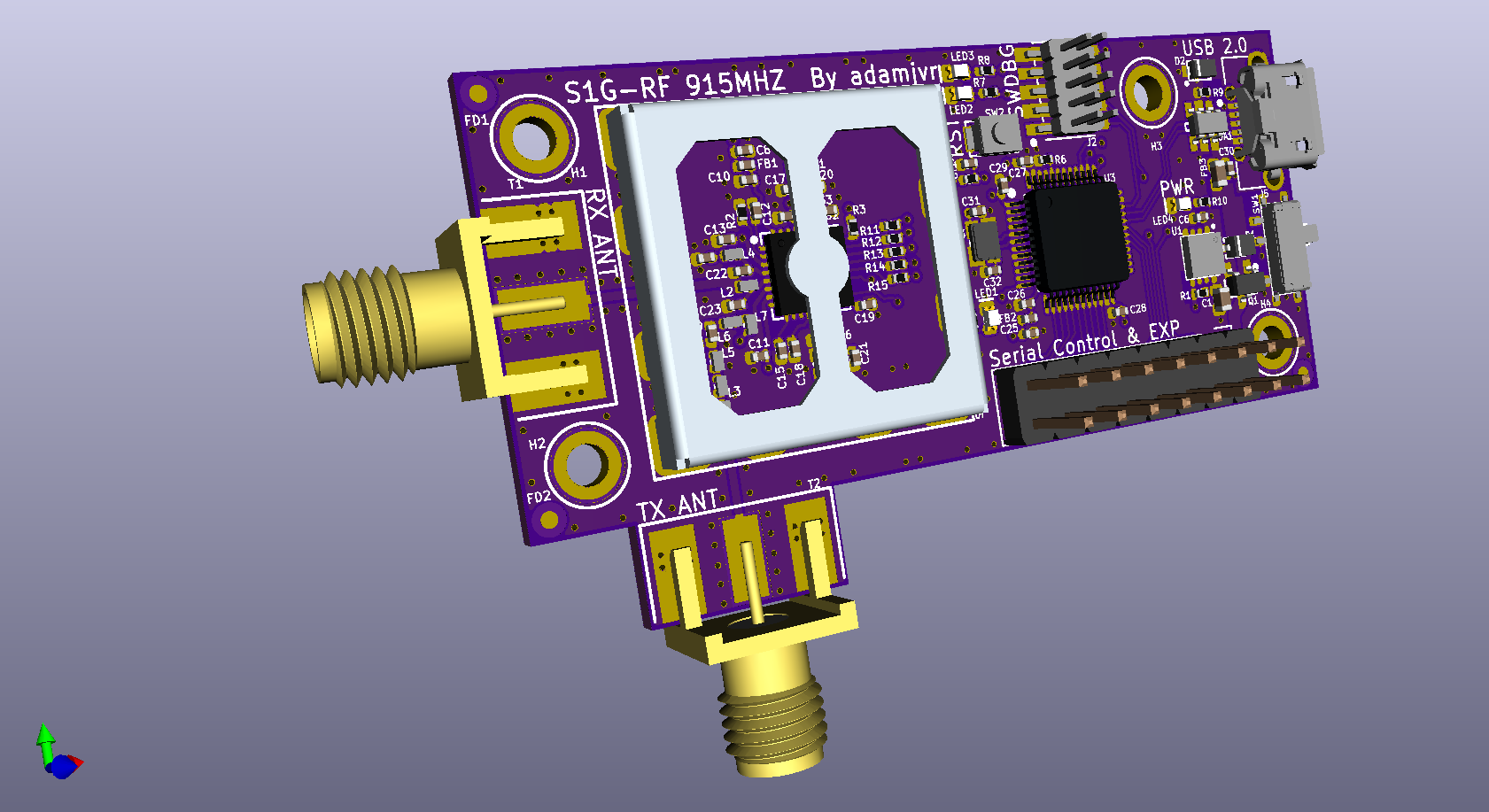 Combined PA/LNA Match single Antenna
KiCAD OpenGL Render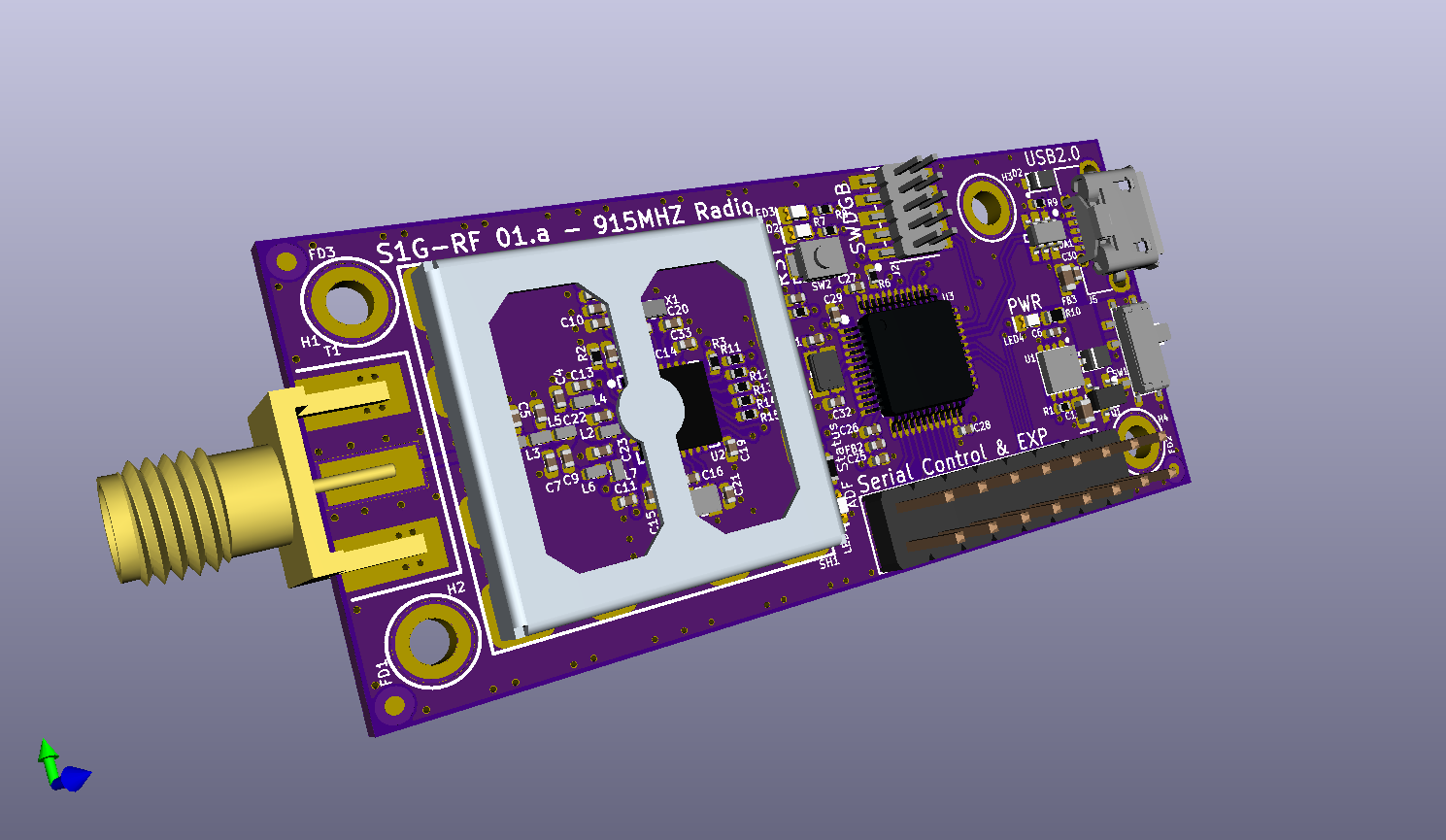 Applications:
- Robotics
- UAVs and Drones
- Mesh network adapter for PCs
- HAM Radio Digital Radio Experimenting
- Weather balloon experiments
S1G-RF aims to create an open source extensible 900MHZ radio platform for a large range of applications. S1G-RF is meant to be used utilized by other projects or embedded into projects, goal of providing a 900MHZ radio for your project. RF design is not easy for the average hobbyist hacker S1G-RF will provide those without the ability to design RF circuits access to 900MHZ radios for their projects.