(25 May update: side options)
This very low cost linear slide design does most of the work of my #Minamil project - a "minimal CNC mill". I hope this rendition of a single isolated unit will serve two purposes:

Share this idea as a concrete, ready-to-use example
Isolate and simplify the hard part of describing how to make a Minamil-like machine
Maybe you can use this to reduce the entry cost of some other project!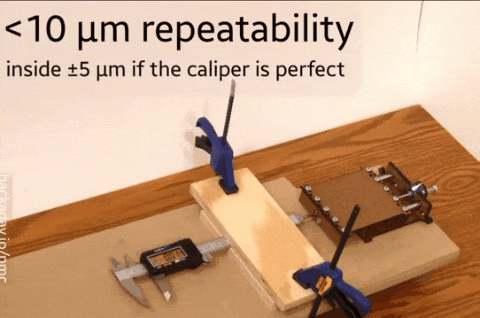 Video showing load carrying capacity and repeatability (>10 kg, <10 μm):
---
If you want to try one of these (or three) for yourself, check out detailed build instructions over at Instructables.

---
The CAD model is configurable for:

material thickness
handwheel or stepper drive
driving/driven side
application option, selectable for each side: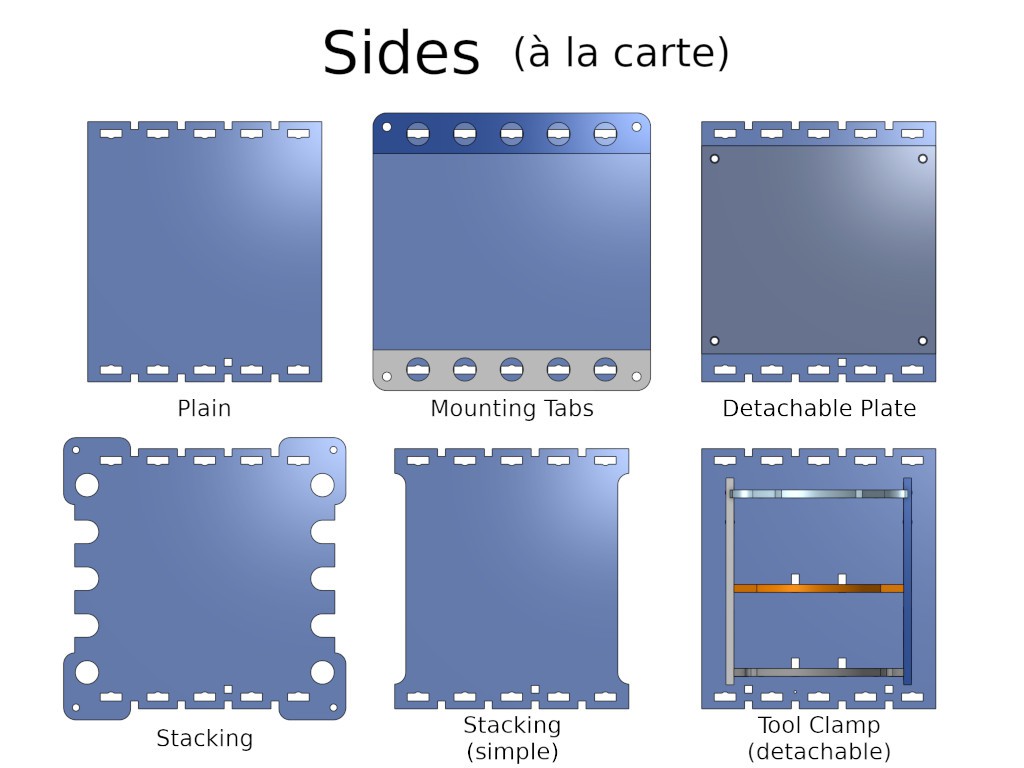 ---
A couple of example configurations: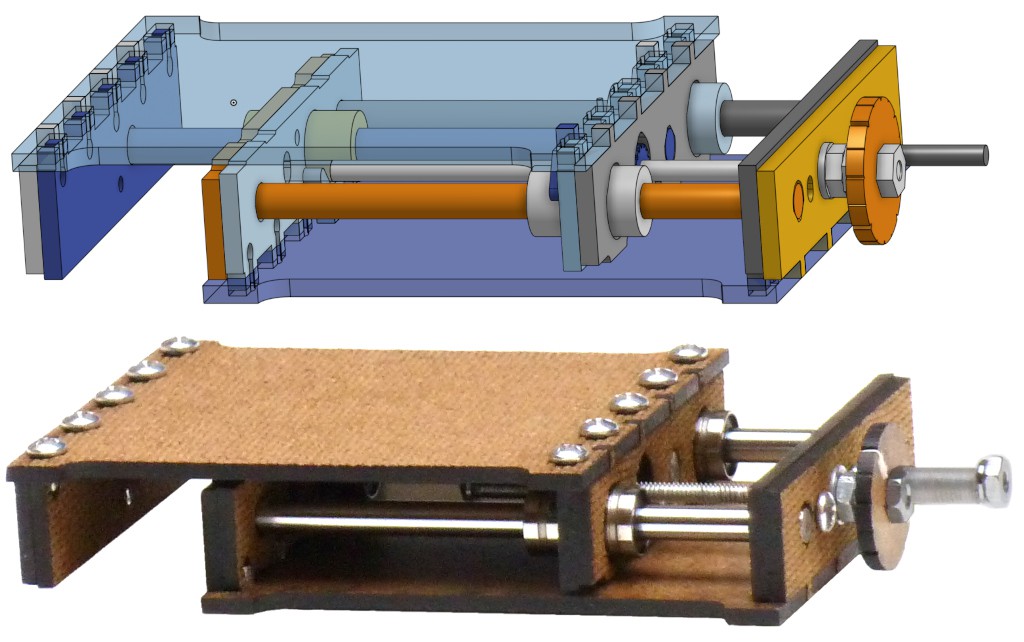 handwheel drive • heavy load configuration

stepper motor drive • fixed point-of-action configuration

The moving load/fixed PoI distinction illustrated:
---
Where this comes from, and i̶s̶ slowly g̶e̶t̶t̶i̶n̶g̶ got back to:
#Minamil: a minimal CNC mill. And friends. 
---
---
But HaD.io projects can include instructions...
Why send traffic elsewhere instead of writing instructions here in sunny HaD? Because the longish 'ible was a mess until it was done and I didn't find how to save unpublished instructions-in-progress here.