(update: killed the counterweight; CNC Kitchen video)

---
CNC Kitchen video - thanks Stefan!
Even though the Minamil is minimalistic, the part quality Paul can achieve with it blew me away! 
Hackaday.com writeup - thanks Bryan Cockfield!
Hackaday Podcast 136 - thank you @Mike Szczys & @Elliot Williams for the kind comments!
"I'm frankly shocked by the quality of the parts coming out of this" 11:54
Hackaday Prize 2021 finalist! - thank you judges!
---
---
(mocking the style of over-hyped package labeling, in case that got lost in translation)
Many of the images and videos here show a big counterweight rigged off the side of the side of the little machine. But nevermind. That's just (7 July '22) become history. Fresh rev of the Z axis does better with less. Yay for maximizing minimality!

---
---
This little CNC mill works well enough to produce an eye-candy demo video:
(that's a "new" (June 2022) demo vid; here's the first eye candy demo) 
---
...and mill fine-pitch circuit board traces:
---
What little CNC mill?
---

Minamil: a minimal CNC mill
First there was #CDCNC, a highly-constrained just-barely-functional one-off toy built by improvisation with found junk and simple tools.
Here I'm developing an idea that came from thinking about whether or not there is any space between a dumb stunt like CDCNC and a commercially (i.e. efficiently) produced entry level CNC mill/router. Early results seem encouraging.
In contrast to CDCNC, this is about reproducibility from a simple BoM, economical access to laser cutting, and instructions for building your own sub-mini CNC mill.
Next there may be #"Desk Accessory" CNC Milling Machine. For progress in that direction, with not much more effort in the frame+enclosure department: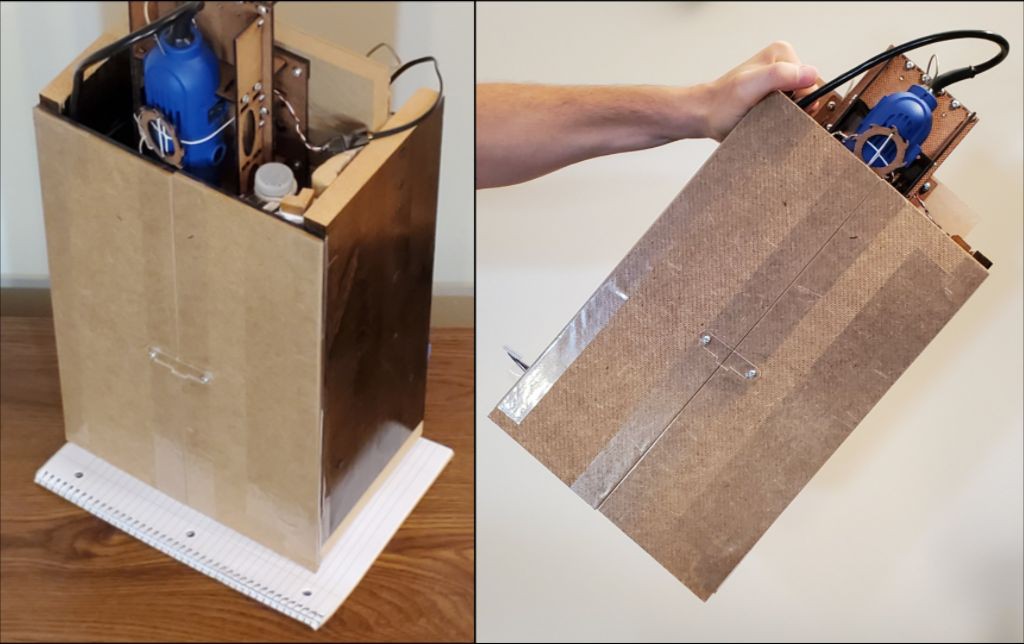 (different Z axis in those two pics - part of the not-quite-so-minimal "and friends" part of the project title that I haven't written much about yet)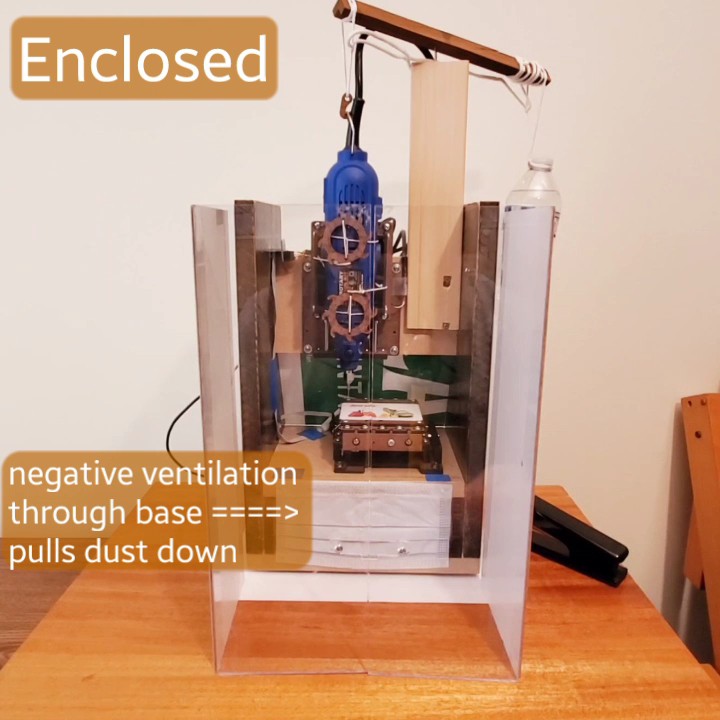 Telescoping axes allow the enclosure to fold up smaller when parked and expand for operation: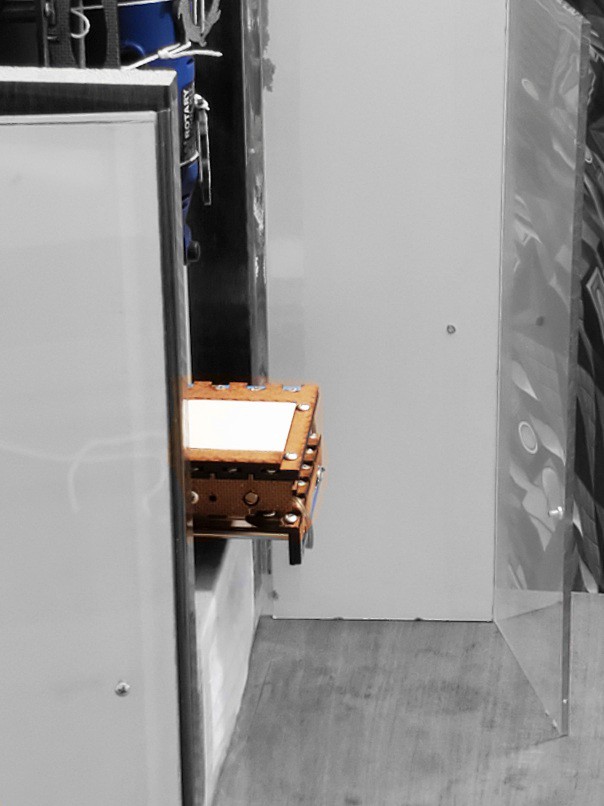 ---

Selected Log Entries