The board is rather simple. It only features the Atmega16L, the default components, a ICSP header, a DycoLed and the Pinheads for all Ports.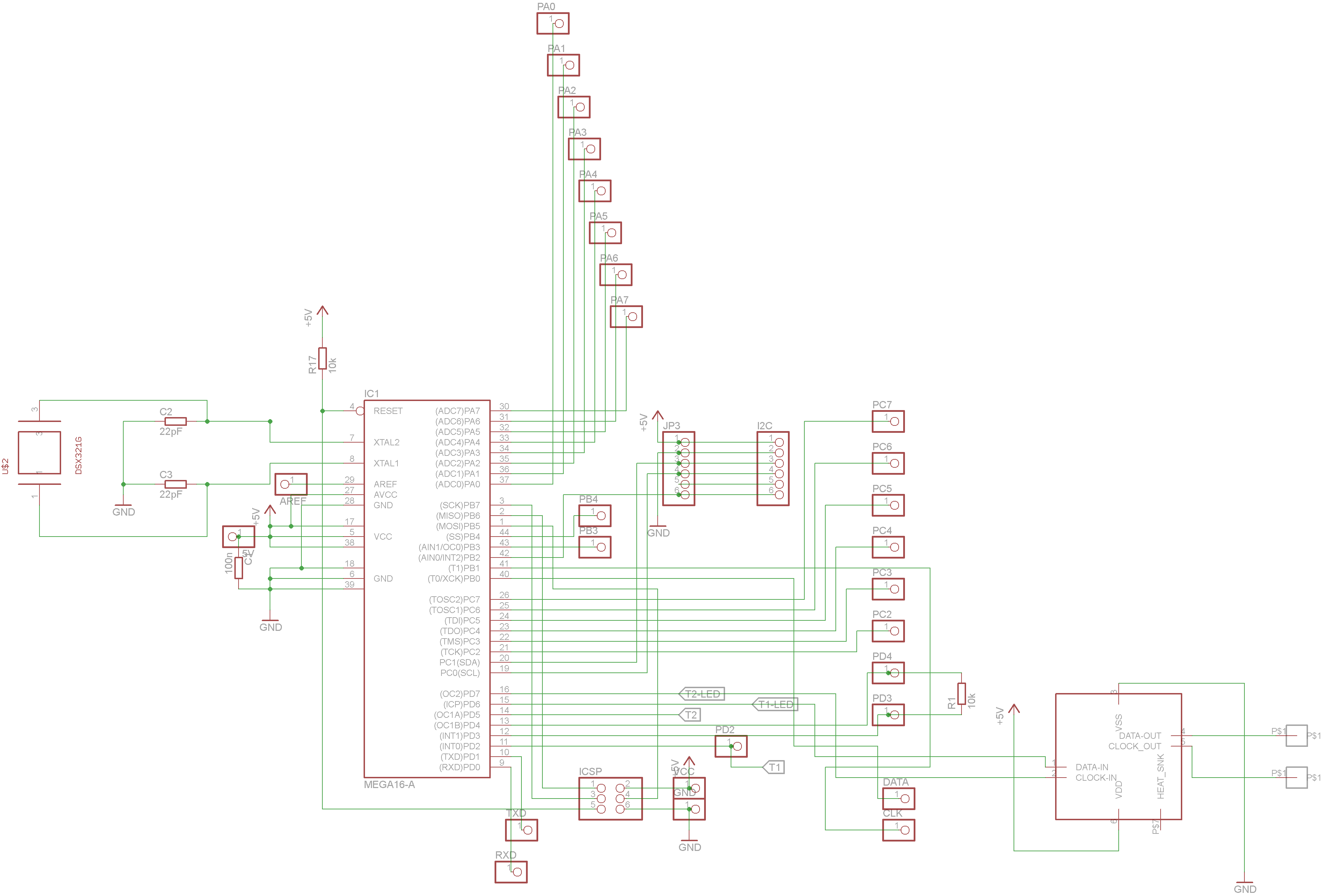 The schematic was turned into a small board. I espacially took care, that all pinheads properly line up with the 2,54mm (0.1") grid for easy integration on bread boards.
The main feature in my eyes is the standardized I2C-Connector on the right side. I planned to try to replace or extend some existing I2C-Devices.
I'm curious what kind of next iterations are possible. F.Ex.
- add a smd voltage regulator
- add a protection circuit
- add RF connection
- add LIN connection
- remove the dyco LED
- ... let me know ;-)