Starting with blocked-out volumes representing components that are working at #Cheap small CNC mill - "Formula 1551" for now and vertical configuration, I've considered a couple of layout ideas:

---
Perhaps the more sensible & easier to make stiff: footprint about 14 x 20 cm (8 x 6 in)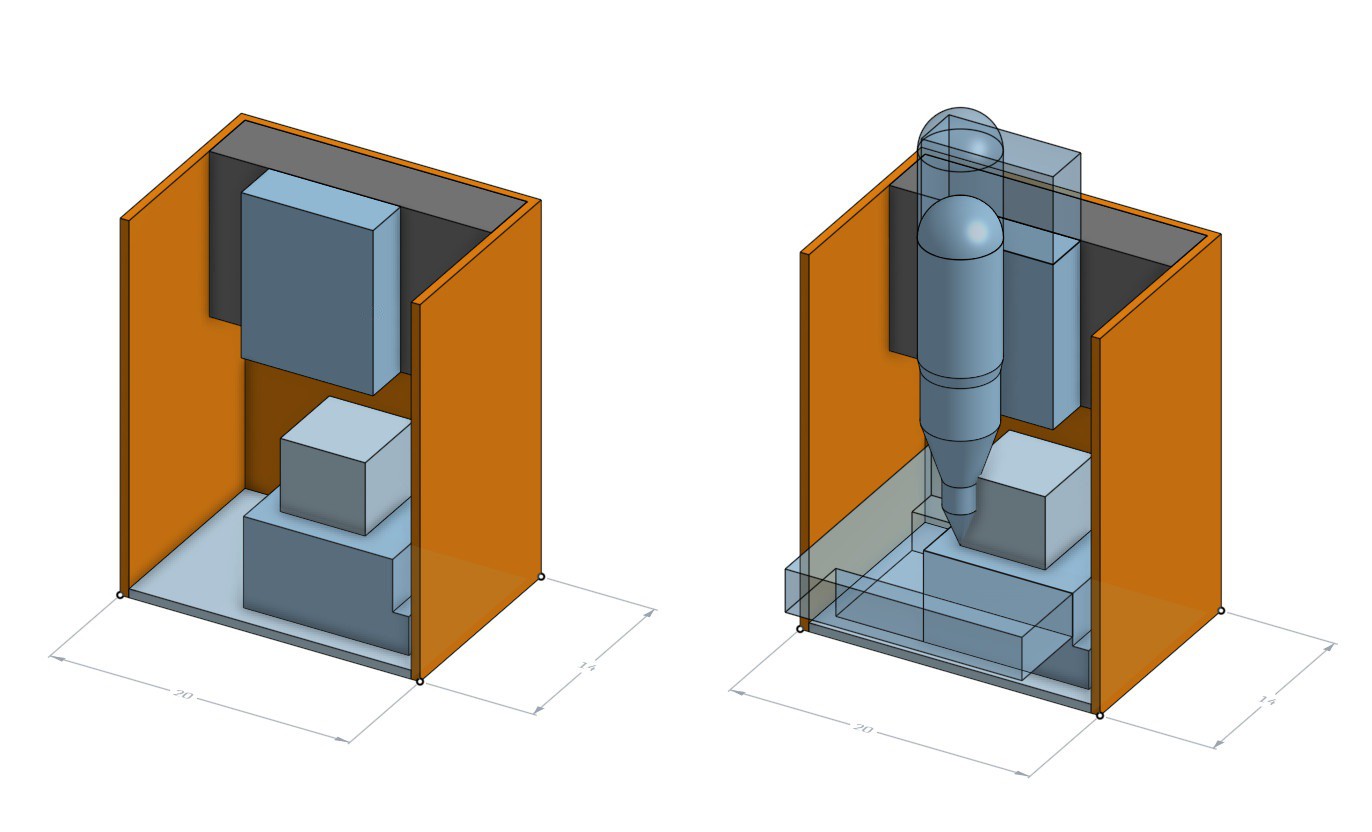 ---
The more aggressively compact: footprint about 14 x 14 cm (6 x 6 in)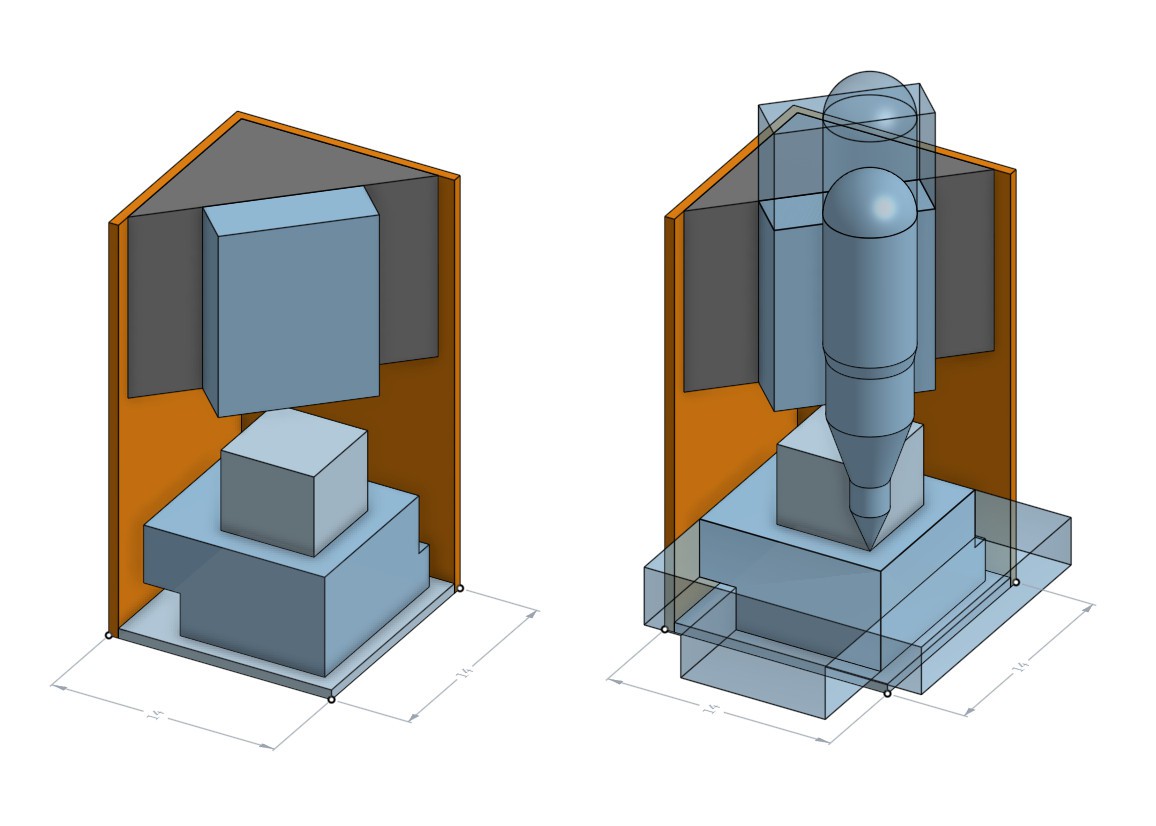 ---
The telescopic axis design contributes to compactness when not operating.
Transparent panels for debris enclosure -- sides but maybe not top or bottom -- can fold compactly around the retracted axes for storage. Assessment of ventilation requirements required.
These depictions assume a Dremel-like spindle. Assuming a general-purpose tool that anyone might have or acquire for general use apart from this machine reduces the scope of what "the machine" includes. OTOH a dedicated spindle could avoid making the operating configuration taller, and get closer to always-ready a la stapler, at cost of added cost.
AFAIK the WEN 2305/7 rotary tool I've used so far represents a Dremel 395-type tool and other similar clones. It weighs half a kilogram, as does half a liter of any aqueous beverage. The machine does not include the counterweight. It includes the rigging for a counterweight, stowed inside the basic bounding box, to be set up when needed for operation. The user will provide an ad hoc counterweight as/when needed.
---
To show it's not
just
CAD & hand-waving, an example piece from the machine 
function development project
: